You Cannot Kill The Spirit Of Rabindranath Tagore
25/07/2017
As we find ourselves in intolerant times, it becomes absolutely important for us to know our foundations–the foundations of religiosity, civilization and culture that the likes of Rabindranath Tagore created. We believe that the ideas of Tagore ought to be disseminated among the new generation of learners–often subjected to diverse forms of manipulation, censorship and […]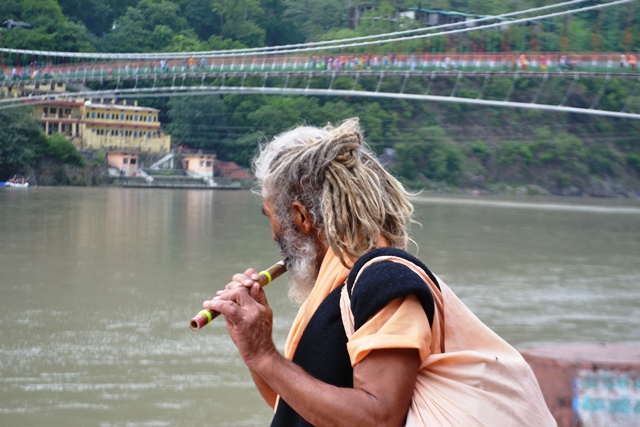 As we find ourselves in intolerant times, it becomes absolutely important for us to know our foundations–the foundations of religiosity, civilization and culture that the likes of Rabindranath Tagore created. We believe that the ideas of Tagore ought to be disseminated among the new generation of learners–often subjected to diverse forms of manipulation, censorship and politics of curriculum.
The New Leam is happy to share with its esteemed readers an excerpt from Tagore's remarkably penetrating essay 'Religion of an Artist'.

---
Purely physical dominance is mechanical and modern machines are merely exchanging our bodies, lengthing and multiplying our limbs. The modern mind, in its innate childishness, delights in this enormous bodily bulk, representing an inordinate material power, saying : " Let me have the big toy and no sentiment which can disturb it." It does not realize that in this we are returning to that antediluvian age which revealed in its production of gigantic physical frames, leaving no room for the freedom of the inner spirit….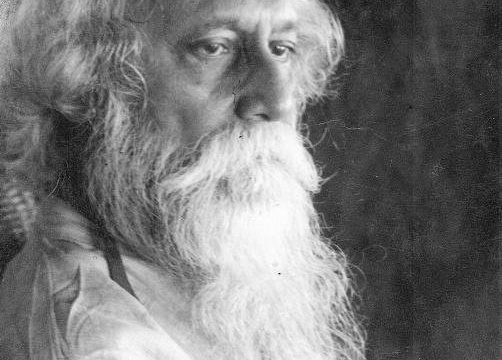 When an organization  which is a machine becomes central force, political, commercial, educational or religious, it obstructs the free flow of inner life of the people and waylays and exploits it for the augmentation of its own power. Today , such concentration of power is fast multiplying on the outside and the cry of the oppressed spirit of man is in the air which struggles to free itself from the grip of screws and bolts, of unmeaning obsessions.
---
To retain our initiative towards free spirited and independent journalism we require your support |Pay Now
---
Gladness is the one criterion of truth as we know when we have touched Truth by the music it gives, by the joy of the greeting it sends forth to the truth in us.
That is true foundation of all religions; it is not in dogma. As I have said before, it is not as either waves that we receive light; the morning does not wait does some scientist for its introduction to us. In the same way, we touch the infinite reality immediately within us only when we perceive the pure truth of love or goodness, not through the explanation of theologians, not through the erudite discussion of ethical doctrines.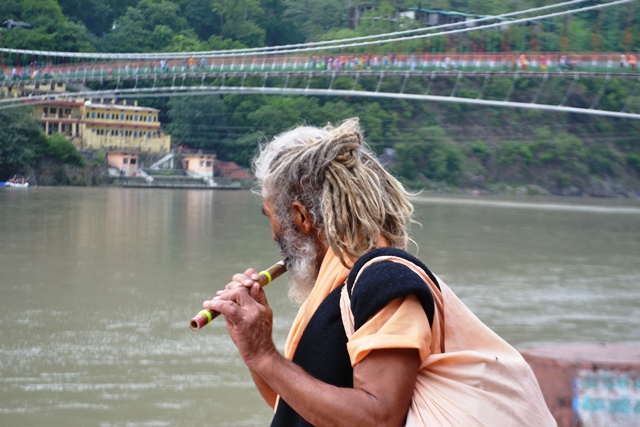 I have already confessed that my religion is a poet's religion ; all that I feel about it is from vision and not knowledge. I frankly say that I cannot satisfactorily answer questions about the problem of evil, or about what happens after death. And yet I am sure that there have come moments when my soul has touched the infinite and has become intensely conscience of it through the illumination of joy. It has been said in our upnishads that our mind and our words come away baffled from the supreme Truth, but he knows That, through the immediate joy of his own soul, is saved from all doubts and fears.
I believe that the vision of paradise is to be seen in the sunlight and the green of the earth, in the beauty of the human face and the wealth of human life, even in objects that are seemingly insignificant and unprepossessing. Everywhere in this earth the spirit of Paradise is awake and sending forth its voice. It reaches our inner ear without our knowleding it. It tunes harp of life which sends aspiration in music beyond the infinite, not only in prayers and hopes, but also in temples which are flames of fire in stone , in pictures which are dreams made everlasting, in the dance which is ecstatic meditation in the still centre of movement.
---
The New Leam has no external source of funding. For retaining its uniqueness, its high quality, its distinctive philosophy we wish to reduce the degree of dependence on corporate funding.  We believe that if individuals like you come forward and SUPPORT THIS ENDEAVOR  can  make the magazine self-reliant in a very innovative way.
Now that you are here...
From bottled water to oxygen cans, not even the basics are free in a market-driven world. Why then, do we take free and independent journalism for granted? We find ourselves at a time when more people like you, are reading and coming out in support of The New Leam's independent, in-depth and throughly issue based journalism than ever before. From grassroot stories and field-reports, to in-depth analysis of the pertinent political issues of our times, to news on gender, culture and educational issues- The New Leam has been dedicated to bringing out stories that speak out the soul of India and take you beyond the propaganda-filled corridors of mainstream journalism in India. We have made an important choice of keeping our journalism free of vested political interests, commercial funding and influence of partisan stakeholders, so that we can bring forward news and stories based on facts and provide a platform where readers can find information with integrity and a journalism premised on honesty.
Your support to The New Leam is your contribution towards giving a voice to the voiceless, going to the depths of issues that others shy away from and rigorously illuminating the flame of criticality and courage in dark times. We hope that you will come forward to support The New Leam today so that we can keep delivering quality-independent journalism to you and inform public opinion in the right direction. No matter how big or small your contribution may be, it is tremendously important. It takes only a moment, Support The New Leam now!