LIVE UPDATES: Farmer protest leads to price hike and milk vegetable
01/06/2018
DAILY UPDATES : In India farmers are set to go on a ten day strike starting June 1.The strike will bring forward problems of loan waiver, inadequate prices, lack of agricultural infrastructure and lack of state cooperation.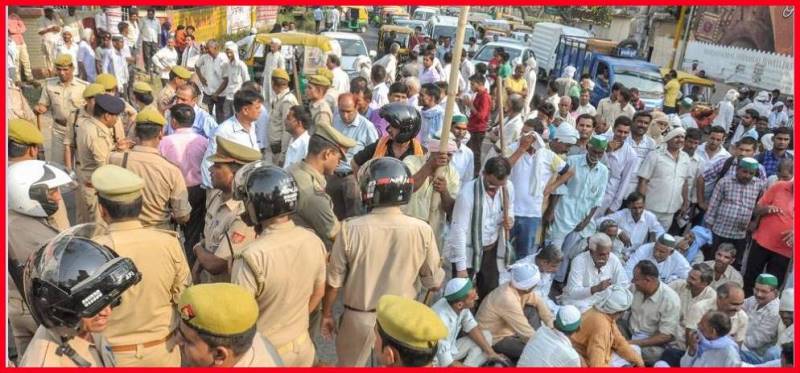 CRITICAL INSIGHT
In India farmers are set to go on a ten day strike starting June 1.The strike will bring forward problems of loan waiver, inadequate prices, lack of agricultural infrastructure and lack of state cooperation.
The New Leam Staff
---
To retain our initiative towards free spirited and independent journalism we require your support |Pay Now
---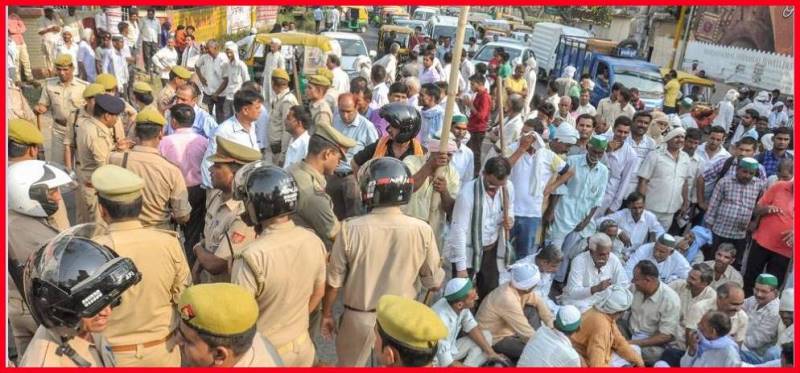 Farmers across the country are prepared to go on a 10-day strike. A year has passed since the first wave of farmer protests roiled the country. It became evident that the farmer protests that took place the year before spread from Maharashtra to Madhya Pradesh and then to other parts of the country and united farmers at a great scale. Conflict among farmers is now becoming clearer.
Activists who have been associated with the farmer protests asserted that there are diverse streams of ideologies amidst farmers in contemporary contexts, the nationalist associations are working only for the farmers. The other stream is constituted of political organisations that use farmers like a vote bank. Associations like the Rashtriya Kisan Mahasangh, a federation of more than 130 farmer organisations is an apolitical one. Another great association that is not taking part in the 10-day strike is the All India Kisan Sangatsh Samanvay Samiti. This is a federation of 193 organisations that includes Yogendra Yadav's Swaraj Abhiyan, the All India Kisan Mahasabha of the Communist Party of India.
The All India Kisan Sangharsh Samanvay Samiti pleaded the President to ensure that a week of the next Parliament session be dedicated to farmer issues. The strike will not require farmers to come to the streets. Instead the farmers will boycott their services like supplying milk and vegetables to markets. Customers can buy directly from the villages if they want it. Their demands are made of a one-time loan waiver, higher minimum support prices and higher prices for their produce.
On June 6, the federation will hold a meeting to commemorate the killing of six farmers in police firing in Madhya Pradesh, A hunger strike is being organised on June 8 and on the last day there is a Bharat Bandh.
The strike is to impact cities in north India, where multiple farmer groups have agreed to become a part of the strike. There has been some confusion regarding the All India Kisan Sabhas's participation which is affiliated with the Communist Party of India. The organisation has planned a one-day strike outside the offices of Collectors across the state on June 1.
The disorganised nature of the protests last year's lead to confusion regarding which groups had the right to negotiate with state governments for their demands. In Madhya Pradesh and Maharashtra, several groups called for the strikes and protests to end before all other groups were on board.
In Madhya Pradesh, the state government negotiated with the Bharatiya Kisan Sangh, an organisation that is affiliated with the Rashtriya Swayamsevak Sangh. The only negotiation that will happen as leaders assert will be with the committee of the Rashtriya Kisan Mahasangh. They welcome the coordination of people of all parties, including the Bharatiya Janata Party as long as they do not function in isolated terms.
2 JUNE 2018
Second Day of All India Farmer Strike
It is the second day of the farmer movement in Maharashtra, Uttar Pradesh, Punjab and Madhya Pradesh among several states. It is affecting supply of milk, fruits and vegetables to the cities. The strike has been declared by All India Kissan Maha Sangh.
More than 100 farmers groups are participating in the 10-day nation-wide strike and demanding complete loan waiver in the agriculture sector and the implementation of recommendations of MS Swaminathan Committee.
3 June 2018
Vegetables and milk supply are affected bringing about a rise in price
On the third day of nationwide farmers protest, the supply of vegetables and milk is being affected leading to rise in prices.
It is assumed that if the strike goes till  10th June than there will be a  rise in prices. There are many areas in metro cities where the supply of milk has already stopped.
6 June 2018
Farmers in Mandasaur Addressed by Rahul Gandhi 

Rahul Gandhi addressed the farmers at an event on the anniversary of six farmer deaths in Mandasaur today.. The Congress President promised minimum support prices for MP farmers and instant cash payments in Mandis.  He vowed to waive farmer loans within ten days of forming the government if his party wins the Assembly elections.
***
Now that you are here...
From bottled water to oxygen cans, not even the basics are free in a market-driven world. Why then, do we take free and independent journalism for granted? We find ourselves at a time when more people like you, are reading and coming out in support of The New Leam's independent, in-depth and throughly issue based journalism than ever before. From grassroot stories and field-reports, to in-depth analysis of the pertinent political issues of our times, to news on gender, culture and educational issues- The New Leam has been dedicated to bringing out stories that speak out the soul of India and take you beyond the propaganda-filled corridors of mainstream journalism in India. We have made an important choice of keeping our journalism free of vested political interests, commercial funding and influence of partisan stakeholders, so that we can bring forward news and stories based on facts and provide a platform where readers can find information with integrity and a journalism premised on honesty.
Your support to The New Leam is your contribution towards giving a voice to the voiceless, going to the depths of issues that others shy away from and rigorously illuminating the flame of criticality and courage in dark times. We hope that you will come forward to support The New Leam today so that we can keep delivering quality-independent journalism to you and inform public opinion in the right direction. No matter how big or small your contribution may be, it is tremendously important. It takes only a moment, Support The New Leam now!