Kishore Kumar's Eccentricity Made Him a Genius
07/08/2018
TRIBUTE | As the nation celebrates Kishore Kumar's 98th birth anniversary, we penetrate down to the very foundations that made Kishore Kumar the legendary singer-composer-actor that he was.
Nidhi Shukla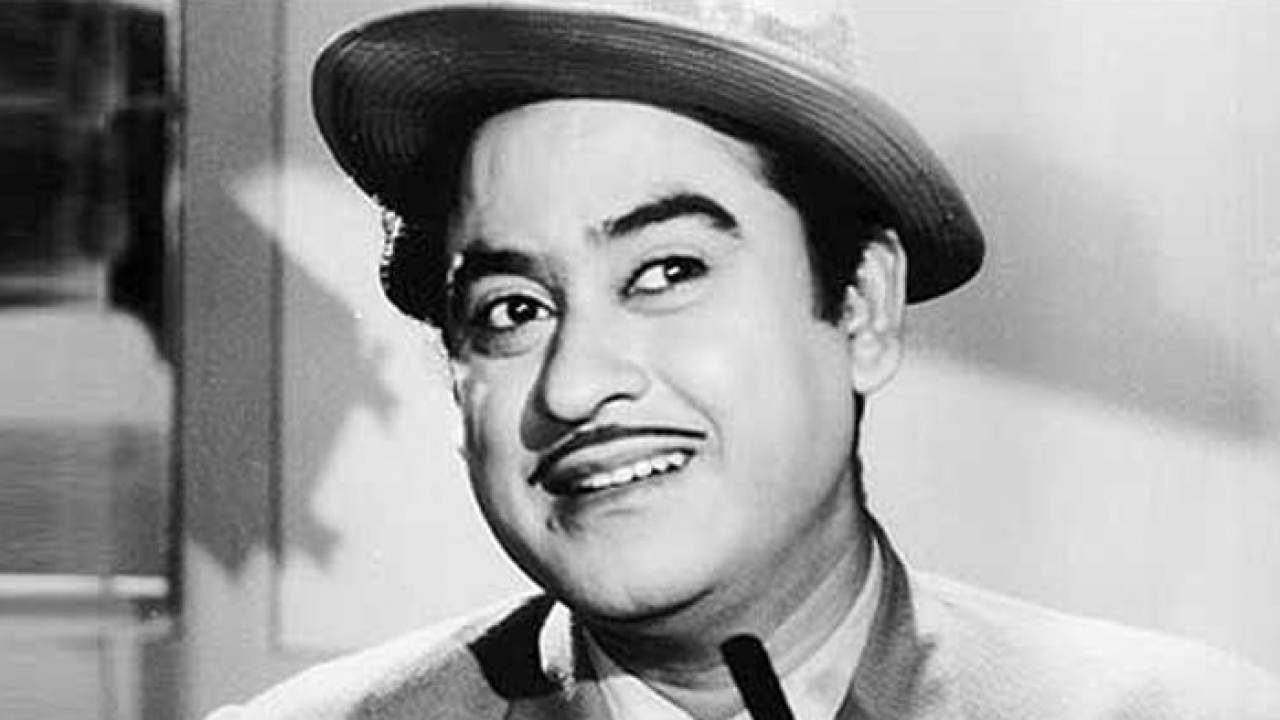 TRIBUTE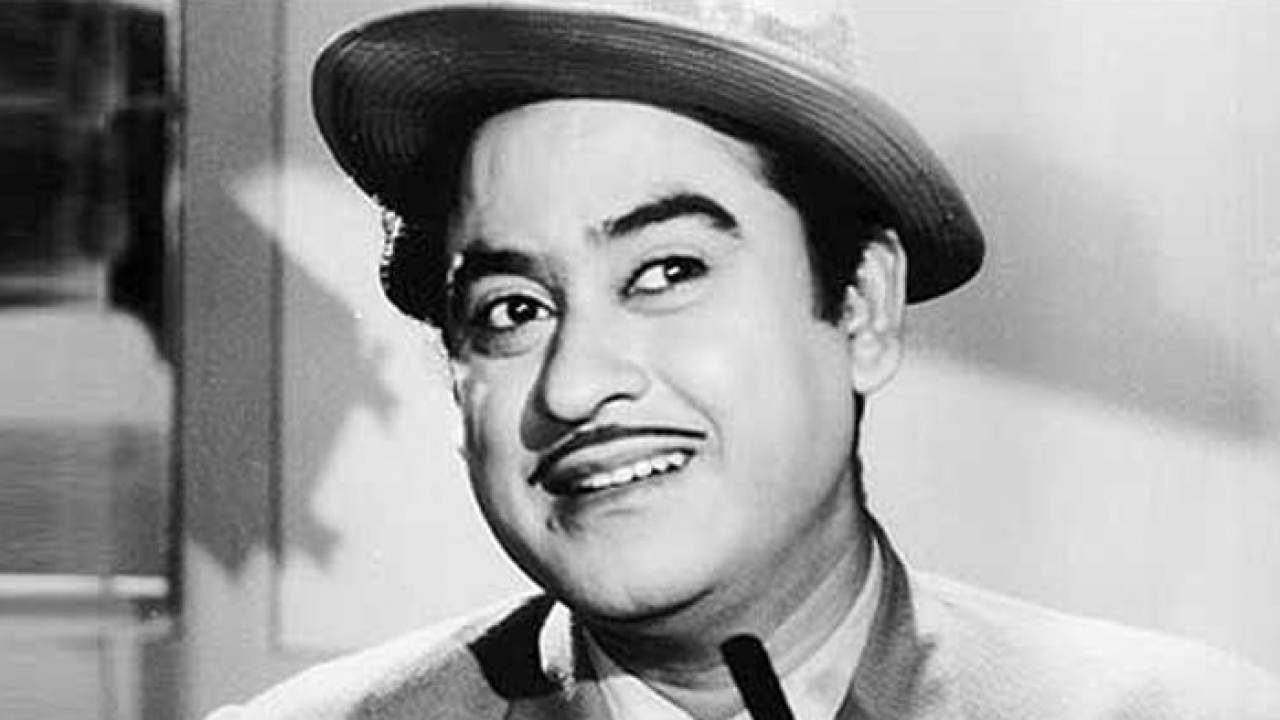 As the nation celebrates Kishore Kumar's 98th birth anniversary, we penetrate down to the very foundations that made Kishore Kumar the legendary singer-composer-actor that he was.
Nidhi Shukla is a Vocalist – based in varanasi.
---
To retain our initiative towards free spirited and independent journalism we require your support |Pay Now
---
---
---
[dropcap]T[/dropcap]here are singers and then there is Kishore Kumar. Kishore Kumar can really not be compared to any other singer in terms of the magical voice that he owned his fun and adventurous experimentation's in music, his often controversial personal life and his ability to take strong political decisions even when it didn't go towards the establishment. While there is no doubt that the genre of singers that emerged in India post-independence had some truly remarkable talents that continue to overpower the musical landscape even today,  Kishore Kumar has surely carved an altogether different place for himself.
Kishore Showed an Unusual Love for Music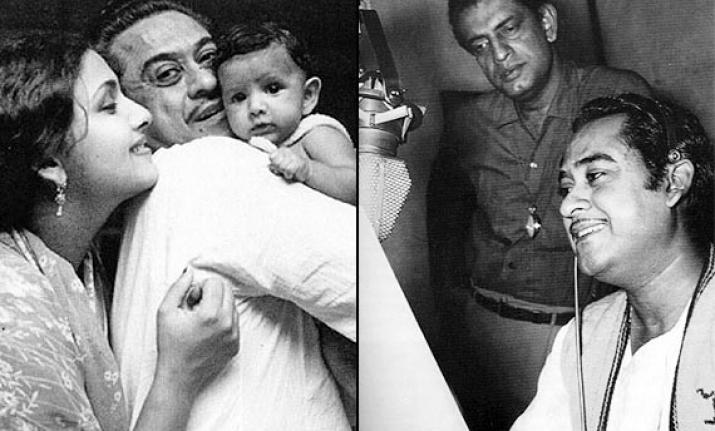 At a remote Indian railway station a transistor in a desolate tea shop continues to play a Kishore Kumar hit, the radio stations and television music channels are sure to be playing a Kishore Kumar song at any time of the day, the coming in of new singers, new composers and a new style of music did not change or curb the popularity that Kishore Kumar enjoyed among the young and the old. His melodious singing, his ability to temper himself with the mood and flavour of any kind of song romantic, funny, tragic or serious won him many accolades across his life.
 His popularity and the love he had in the hearts of his audience never receded even for a moment since he occupied the public imagination. His teachers in school were extremely fond of him despite the fact that he loved to do all except for paying attention to his study. His room was filled with all sorts of music instruments but he had no space for books! He had a genius for music since a young age and experimented with several kinds of music instruments. The fact that invariably all of us call him 'Kishore da' reaffirms the fact that he is contemporary to every age.
Unschooled: Kishore Kumar Brought in a New Freshness
Most of do not know the fact that the legendary Kishore Kumar never learnt classical music or was not a trained singer. Most of us would feel that given his extraordinary expertise in singing, he must have undergone guidance for many years, but contemporary to perceptions he had never learnt music. This is perhaps the reason why his music had a strange originality, freshness, a passionate zeal. He was often not paid attention to by the best composers of his time. His voice had contemporariness to it, whatever he hummed instantly came on to the mind of the audience, and his appeal was the happiness that he himself was experiencing when he was singing. Despite the discomfort with the top-notch of composers, Kishore Kumar's talent did not stay away from the public's view for long.
RD Burman and Kishore Kumar Create Magic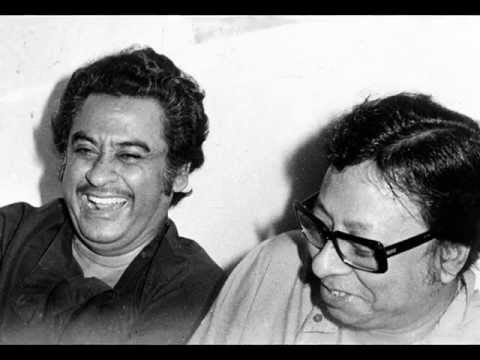 The 1970s brought in a whole new period of creativity and success for Kishore Kumar as he came together with RD Burman. It began to be assumed that the combination of RD Burma, Kishore Kumar, Anand Bakshi and Rajesh Khanna could never be wrong! As Rajesh Khanna held the audience in awe with his mesmerizing acting genius, the voice of Kishore Kumar took on the myriad shades of pain, romance and emotional energy. Kishore Kumar became the singer for every emotion, for every occasion.
Kishore's Madness Was His Appeal
Kishore Kumar's personality was immensely attractive and it was a rare combination of madness and devotion to work. He was unpredictable, he was genius, and he was even crazy. He had a relaxed appeal to him evident in films like Chalti Ka Naam Gaadi was throughout his music performance he fools around from one corner to another. His madness and frolic becomes amply resound when in the song   Aaake Seedhi Lagi filmed on both him and Pran, he sings the parts of both the male and the female. The song can make anybody laugh in seconds! And who can forget the song from the film Padosan in which he played the music teacher and participated in a hilarious music competition with Manna Dey.
Kishore Sang in Most Indian Languages
Kishore Kumar has sung in several Indian languages other than Hindu such as Bengali, Malayalam, Urdu, Odia, Kannada, Marathi etc. Kishore Kumar followed in the footsteps of his brothers, Ashok and Anup Kumar who were both actors and came to Mumbai. He was far keener on becoming a singer than being an actor. He grew up in Madhya Pradesh where his parents were lawyers. His brothers were established actors in Mumbai and his own musical talent made him go there. One of the early compsers to ackonwlege Kishore Kumar's talent was Salil Chowdury. He gave Kishore his first hit Chotha Sa Ghar Hoga in the film Naukari(1954). Kishore Kumar lended his voice to many iconoc actors of his time from dev Anand, Rajesh Khanna, Sunil Dutt and Amitabh Bacchan.
It is not surprising that the artistic genius of Kishore Kumar led many directors across industries to employ him to sing for their films. It is said that once Satyajit Ray asked Kishore Kumar to sing the Rabindrasangeet 'Aami Cheeni Go Cheeni Tomare' for his film Charulata despite the fact that many artists criticized him for doing so. It is said that KLishore Kumar was so overwhelmed by the opportunity that he did not even charge any money from Satyajit Ray which was quite unusual for his temperament.
Kishore Kumar got married four times and none of his marriages s said to have resulted in a peaceful time. He is reported to have abandoned his second wife Madhubala in the midst of a critical illness and paid more attention to his career, leaving her alone to die. His artistic genius and his temperament made him a very unpredictable person and for this many directors did not like him. He sang, he acted, he loved and he romanced- he lived his life on his own terms and even today when his songs float in the air, a music lover cannot help but step down memory lane…
Now that you are here...
From bottled water to oxygen cans, not even the basics are free in a market-driven world. Why then, do we take free and independent journalism for granted? We find ourselves at a time when more people like you, are reading and coming out in support of The New Leam's independent, in-depth and throughly issue based journalism than ever before. From grassroot stories and field-reports, to in-depth analysis of the pertinent political issues of our times, to news on gender, culture and educational issues- The New Leam has been dedicated to bringing out stories that speak out the soul of India and take you beyond the propaganda-filled corridors of mainstream journalism in India. We have made an important choice of keeping our journalism free of vested political interests, commercial funding and influence of partisan stakeholders, so that we can bring forward news and stories based on facts and provide a platform where readers can find information with integrity and a journalism premised on honesty.
Your support to The New Leam is your contribution towards giving a voice to the voiceless, going to the depths of issues that others shy away from and rigorously illuminating the flame of criticality and courage in dark times. We hope that you will come forward to support The New Leam today so that we can keep delivering quality-independent journalism to you and inform public opinion in the right direction. No matter how big or small your contribution may be, it is tremendously important. It takes only a moment, Support The New Leam now!