Home Ministry Compels Arunachal Pradesh to Bear AFSPA for Six More Months
05/10/2018
POLITICS
The ambit of the "disturbed areas" under section 3 of the Armed Forces (Special Powers) Act (AFSPA), 1958 has been increased, after the central government's decision to extend the jurisdiction of the state to three more districts of the state and further also extending its eight police stations to the areas bordering Assam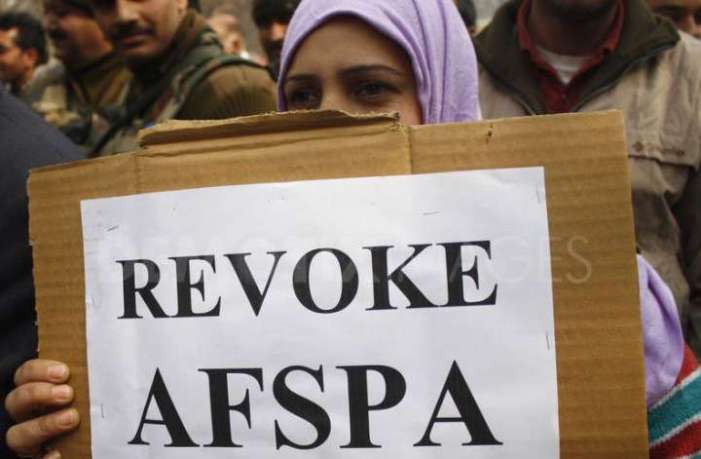 POLITICS
The ambit of the "disturbed areas" under section 3 of the Armed Forces (Special Powers) Act (AFSPA), 1958 has been increased, after the central government's decision to extend the jurisdiction of the state to three more districts of the state and further also extending its eight police stations to the areas bordering Assam.
Priyanka Yadav / The New Leam
---
To retain our initiative towards free spirited and independent journalism we require your support |Pay Now
---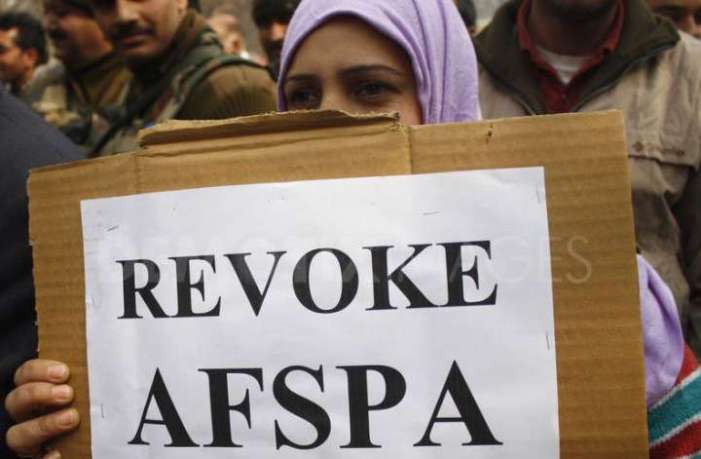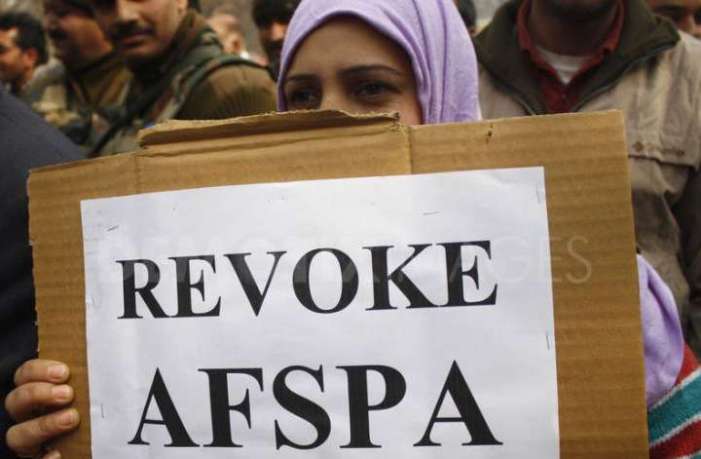 The districts where the jurisdiction of AFSPA has been extended are Tirap, Changlang and Longding districts of Arunachal Pradesh stating from 1st October for six months and unless withdrawn by the state. Police stations at Balemu and Bhalukpong in West Kameng district, Seijosa in East Kameng district, Balijan in Papumpare district, Namsai and Mahadevpur in Namsai district, Roing in Lower Dibang Valley district and in Lohit district have been extended to the bordering area of Assam.
The Home ministry issued a statement saying that the decision was made in light of the review of law and order problem in the three districts and eight police station areas. It was witnessed that the banned insurgent groups National Socialist Council of Nagaland (NSCN-K), United Liberation Front of Assam (ULFA) and National Democratic Front of Bodoland (NDFB) were active in those areas. It was also reported that the insurgent groups were carrying out extortion drive in Assam from Arunachal Pradesh.
If explained in simple terms, the AFSPA gives the armed forces the complete autonomy to maintain order in 'disturbed states'. Through the act, the armed forces can prohibit more than five people from gathering at a place, can open fire if a person is seen as threat to law, they can arrest a person without a warrant, search homes without a warrant and can prohibit people from gaining personal fire arms. As said earlier, for AFSPA to be applied, an area has to be declared as 'disturbed'. This implies that under Section 3 of the Constitution, the Central Government or the Governor of a state can declare the area 'disturbed' due to a variety of reasons such as ethnic, religious or other forms of conflicts. The Ministry of Home Affairs takes the final decision in most matters of disturbed states but often the decision is left to the State governments.  The act originated in the context of the North-eastern states. The Armed Forces Special Powers Bill was passed by both houses of the Parliament and was approved by the President in 1958. It became known as AFSPA 1958. It is applied in Assam, Manipur, Nagaland and parts of Arunachal Pradesh.
The Armed Forces Special Power Act, 1978, if declares an area as a "disturbed area" has to maintain status quo for 3 months which is subject to extension as per need and by the discretion of the government. At present the act is functional in all of the seven states of north-east region of India and the state of Jammu and Kashmir.
As per the AFSPA act any commissioned officer, warrant officer, non-commissioned officer or any other person of equivalent rank in the armed forces may, in a disturbed area –
If he is of opinion that it is necessary so to do for the maintenance of public order, after giving such due warning as he may consider necessary, fire upon or otherwise use force, even to the causing of death, against any person who is acting in contravention of any law or order for the time being in force in the disturbed area prohibiting the assembly of five or more persons or the carrying of weapons or of things capable of being used as weapons or of fire-arms, ammunition or explosive substances.


If he is of opinion that it is necessary so to do, destroy any arms dump, prepared or fortified position or shelter from which armed attacks are made or are likely to be made or are attempted to be made, or any structure used as a training camp for armed volunteers or utilized as a hide-out by armed gangs or absconders wanted for any offence.

Arrest, without warrant, any person who has committed a cognizable offence or against whom a reasonable suspicion exists that he has committed or is about to commit a cognizable offence and may use such force as may be necessary to effect the arrest.

 Enter and search without warrant any premises to make any such arrest as aforesaid or to recover any person believed to be wrongfully restrained or confined or any property reasonably suspected to be stolen property or any arms, ammunition or explosive substances believed to be unlawfully kept in such premises, and may for that purpose use such force as maybe necessary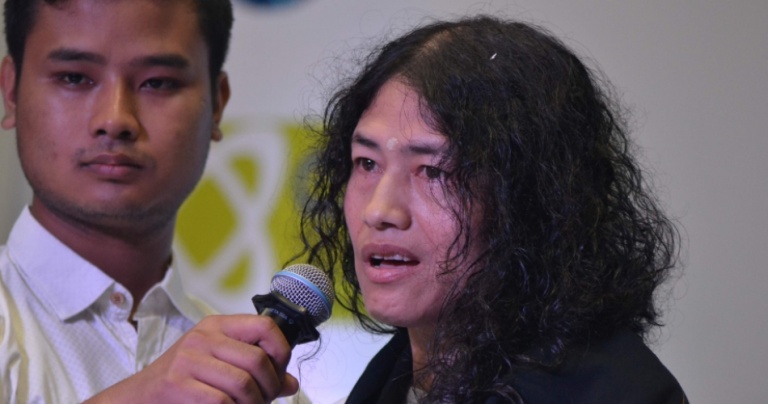 Protection to persons acting under Act – No prosecution, suit or other legal proceeding shall be instituted, except with the previous sanction of the Central Government against any person in respect of anything done or purported to be done in exercise of the powers conferred by this Act. 
The first point of this act as mentioned above is the most contested and highly misused power provided to the officials. The act has led to human rights violation of the citizens in the name of controlling insurgency, extra judicial killing, rape, murders, kidnappings has become an common fact of the land and all this under the law and by the law. The act was brought in place by the British government during India's freedom struggle further ahead the act got its place through Article 355 of the Indian constitution which gave right to the central government to protect every state from internal disturbance but what was brought in place to help in settling internal disturbance has in a way caused far more damage by the virtue of the act itself.
The contradiction of Unrestrained Power
In the name of providing aid and protecting the civilians, the army has caused wide damage through their unquestionable power which immunes them from any sort of human rights violation. Newspaper reports, committee reports like the Extrajudicial Execution Victim Families' Association (EEVFAM)) along with Human Rights Alert (HRA) submitted a list of 1,528 cases of killings in Manipur since 1979 before the Supreme Court and demanded investigation into the deaths, have time and again brought this issue to the public eye but even after such reporting and research figure the government today has decided to continue with the act and rather extend the jurisdiction of the act to three more district of the north eastern state, makes it amply clear that the government is still not ready to address the issue with a humanitarian point of view.
This act brings the nature of Indian Constitution into a contradictory light wherein on one hand the constitution guarantees the citizen of India the Right to life and liberty under Article 21 and on the other hand it immunes itself or its agent to take away life on the basis of speculations or suspicion. The citizen is in no space to question the authority of the state or to even ask for any justification for any kind of human rights violation. Does this not curtail the spirit of democracy?
Now that you are here...
From bottled water to oxygen cans, not even the basics are free in a market-driven world. Why then, do we take free and independent journalism for granted? We find ourselves at a time when more people like you, are reading and coming out in support of The New Leam's independent, in-depth and throughly issue based journalism than ever before. From grassroot stories and field-reports, to in-depth analysis of the pertinent political issues of our times, to news on gender, culture and educational issues- The New Leam has been dedicated to bringing out stories that speak out the soul of India and take you beyond the propaganda-filled corridors of mainstream journalism in India. We have made an important choice of keeping our journalism free of vested political interests, commercial funding and influence of partisan stakeholders, so that we can bring forward news and stories based on facts and provide a platform where readers can find information with integrity and a journalism premised on honesty.
Your support to The New Leam is your contribution towards giving a voice to the voiceless, going to the depths of issues that others shy away from and rigorously illuminating the flame of criticality and courage in dark times. We hope that you will come forward to support The New Leam today so that we can keep delivering quality-independent journalism to you and inform public opinion in the right direction. No matter how big or small your contribution may be, it is tremendously important. It takes only a moment, Support The New Leam now!