LETTERS | The 3rd anniversary of The New Leam
09/12/2018
LETTERS
It's through your participation and constant goodwill, that we have come this far. Please continue to share your important feedback to enable us to grow and continue to be your voice. E-mail : editor.thenewleam@gmail.com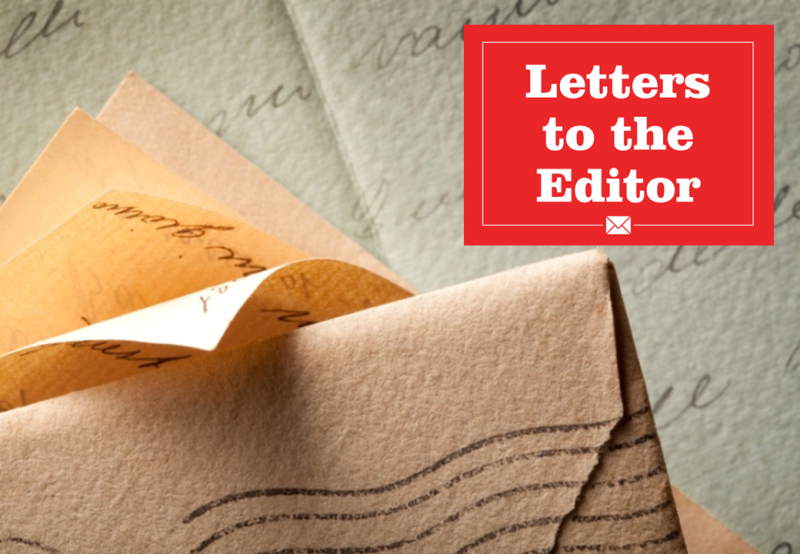 LETTERS
It's through your participation and constant goodwill, that we have come this far. Please continue to share your important feedback to enable us to grow and continue to be your voice.
---
To retain our initiative towards free spirited and independent journalism we require your support |Pay Now
---
Creative Journalism is Synonymous with The New Leam
I have been an ardent reader of the The New Leam since its beginning. I feel that in a country like India there are broadly three kinds of journals or newspapers- the purely academic journal, the news/culture/cinema based journal and the literary journal.
I, for a long time kept thinking why there wasn't a forum that was exhaustive, rigorous, thoroughly researched and deep without being jargonised or meant only for the select few. Why were journals that have widespread popularity, often so shallow and based on trivia? Then I found The New Leam and realised that there was the possibility of a journal that was giving us immensely creative insights, path breaking ground reporting and theoretically empowered stories without being elitist or limited to a select few. From politics and culture, to poetry and ethnography, from crisis in the health sector to innovative educational practices- The New Leam has become the most highly dynamic initiative in the contemporary times.
The print version that is dedicated to pedagogy, teaching and philosophy of education has been a primary source of inspiration wherein not only do I get inspired by the trajectories of others in the realm of education but it also enables me to strive for a confluence of ideas and practices.
In recent times, the issues that I have read in the online version from politics, culture, world happenings and art have made be rethink on many problematic questions that we are facing now.
I suggest that you always retain this unique strength wherein The New Leam brings about such thoroughly researched content and yet it is communicative and liked by an audience that is composed of all sorts of people. You have introduced an altogether new possibility in the realm of creative journalism. I congratulate you and your entire team!
– Rohini Chaturvedi / Shimla
---
The Right Magazine for All
I was introduced to The New Leam in 2015 and ever since then I have been waiting eagerly for the print issue and reading the digital edition daily with complete eagerness.
I have introduced the three batches of young learners in my university to The New Leam. The New Leam is liked by the young and the old for its ability to produce content that has eternal relevance and which is not politically rhetorical.
These days we see screaming on news channel debates, trivia in newspapers and the wave of sensationalism all around. When I ask my students to read The New Leam, I know that I am exposing their impressionable minds to content that will cultivate their distinctive thought process, encourage them to rethink their own truth and ask questions that no institution will encourage them to ask. I congratulate The New Leam for having finished three years of engaging work.
– Adnan Hamid / Melbourne
Send your reflections – thenewleam@gmail.com
Now that you are here...
From bottled water to oxygen cans, not even the basics are free in a market-driven world. Why then, do we take free and independent journalism for granted? We find ourselves at a time when more people like you, are reading and coming out in support of The New Leam's independent, in-depth and throughly issue based journalism than ever before. From grassroot stories and field-reports, to in-depth analysis of the pertinent political issues of our times, to news on gender, culture and educational issues- The New Leam has been dedicated to bringing out stories that speak out the soul of India and take you beyond the propaganda-filled corridors of mainstream journalism in India. We have made an important choice of keeping our journalism free of vested political interests, commercial funding and influence of partisan stakeholders, so that we can bring forward news and stories based on facts and provide a platform where readers can find information with integrity and a journalism premised on honesty.
Your support to The New Leam is your contribution towards giving a voice to the voiceless, going to the depths of issues that others shy away from and rigorously illuminating the flame of criticality and courage in dark times. We hope that you will come forward to support The New Leam today so that we can keep delivering quality-independent journalism to you and inform public opinion in the right direction. No matter how big or small your contribution may be, it is tremendously important. It takes only a moment, Support The New Leam now!