Chandrababu Naidu's Fast Becomes Point for Articulation of Oppositions' Dissenting Voice
13/02/2019
Andhra Pradesh Chief Minister N Chandrababu Naidu's day long fast in Delhi became a forum for the shared expression of dissent by Opposition leaders ahead of the mega Opposition rally.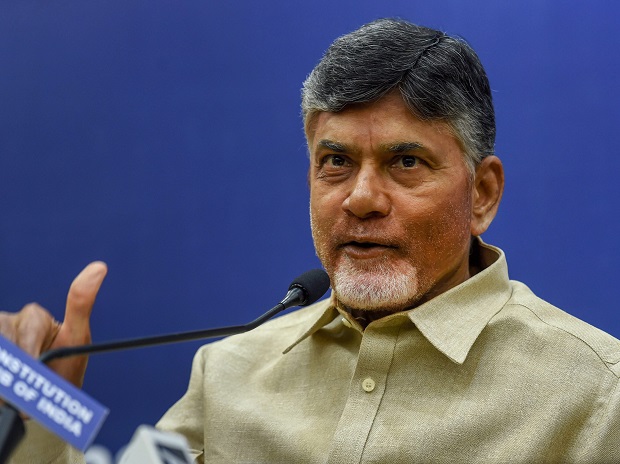 Andhra Pradesh Chief Minister N Chandrababu Naidu's day long fast in Delhi became a forum for the shared expression of dissent by Opposition leaders ahead of the mega Opposition rally.
The New Leam Staff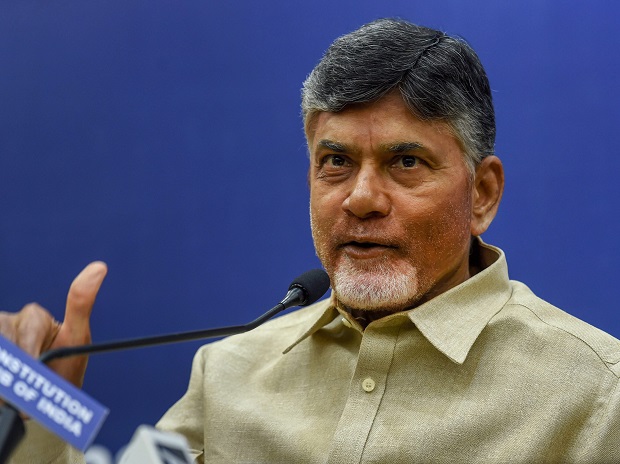 Andhra Pradesh Chief Minster N Chandrababu Naidu had organised a protest in order to attack the BJP led government at the Centre for its inability to grant special status to Andhra Pradesh.  He was supported and joined in his protest by the major leaders of the Opposition such as the Congress President Rahul Gandhi, Chief Minister of Delhi Arvind Kejriwal and the National Conference leader Farooq Abdullah among several other leaders. N Chandrababy Naidu had sat on the day long fast at Andhra Bhavan in New Delhi on 11th February, 2019.
---
To retain our initiative towards free spirited and independent journalism we require your support |Pay Now
---
It is being alleged that Naidu led Telegu Desam Party spent a total amount of 1.2 crores from the state's funds in order to organise the funds in the capital. The party has made an arrangement to book two special trains with twenty compartments each and made arrangements for the travel and boarding of all the supporters who came from Andhra Pradesh to Delhi for the protest. It was recently at a public rally in Guntur, Andhra Pradesh that PM Narendra Modi raised questions about the improper spending of state funds by Chandrababu Naidu.
Responding to the allegations made by the Opposition, the DMK has said that the government has been organising such protests across the state since 2017 and that the protest in Delhi was not6 part of its political agenda. Naidu ended his fast at around 8.20 pm after having accepted a glass of juice from JD(S) leader Deve Gowda.  
The fast accompanied by the protest organised by Chandrababu Naidu became a forum for the Opposition leaders to unite once more and pose a scathing attack on the present government over a range of issue.
The Rafale controversy was at the heart of many criticisms made by the Opposition leaders as they came out in support of TDP leader Chandrababu Naidu.  What must be acknowledged is that Naidu has been consistently trying to bring together the Opposition and has organised many such rallies over the last three months. Naidu's protest also comes right before the mega rally of the Opposition against the Narendra Modi government that will start from February 13th, 2019.
Now that you are here...
From bottled water to oxygen cans, not even the basics are free in a market-driven world. Why then, do we take free and independent journalism for granted? We find ourselves at a time when more people like you, are reading and coming out in support of The New Leam's independent, in-depth and throughly issue based journalism than ever before. From grassroot stories and field-reports, to in-depth analysis of the pertinent political issues of our times, to news on gender, culture and educational issues- The New Leam has been dedicated to bringing out stories that speak out the soul of India and take you beyond the propaganda-filled corridors of mainstream journalism in India. We have made an important choice of keeping our journalism free of vested political interests, commercial funding and influence of partisan stakeholders, so that we can bring forward news and stories based on facts and provide a platform where readers can find information with integrity and a journalism premised on honesty.
Your support to The New Leam is your contribution towards giving a voice to the voiceless, going to the depths of issues that others shy away from and rigorously illuminating the flame of criticality and courage in dark times. We hope that you will come forward to support The New Leam today so that we can keep delivering quality-independent journalism to you and inform public opinion in the right direction. No matter how big or small your contribution may be, it is tremendously important. It takes only a moment, Support The New Leam now!