The Cinema of Satyajit Ray will always be Relevant
02/05/2019
BIRTH ANNIVERSARY / Indian film director Satyajit Ray stood for an era in film making that was classic, profound and simultaneously communicative and democratic.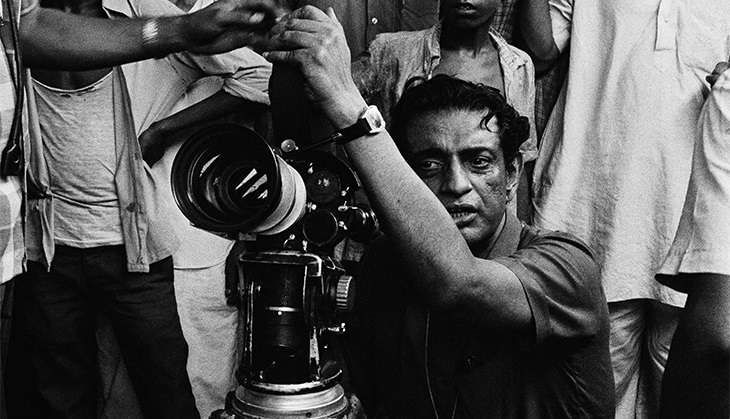 BIRTH ANNIVERSARY
Indian film director Satyajit Ray stood for an era in film making that was classic, profound and simultaneously communicative and democratic.
Kabir / The New Leam
---
To retain our initiative towards free spirited and independent journalism we require your support |Pay Now
---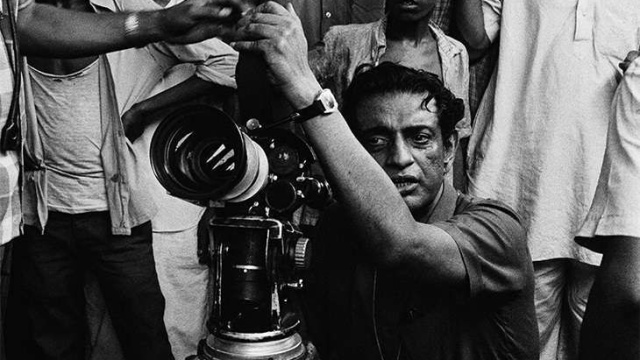 The brilliance of cinema as a medium can be realised when one sees the films of a director like Satyajit Ray. The works of Satyajit Ray make us feel a great sense of fulfilment because his films carried a potential that transcended time and space and made it possible for people throughout the globe to make sense of times that are distinctively Indian but which had the calibre to touch the souls of people who loved cinema across the globe.
Last, but not least in fact, this is most important you need a happy ending. However, if you can create tragic situations and jerk a few tears before the happy ending, it will work much better.

― Satyajit Ray, The Bandits of Bombay
When we try to understand the life of Satyajit Ray we see that he was totally committed to the art if film making and was prepared to sell his home to complete making films. His characters, the dialogues that he gave to his actors, the way that he designed the sets, the cinematography and the direction where all aspects of cinema that Satyajit Ray liked to take into his own and this made his the complete master of his works.
It is known that Satyajit Ray sketched nuances of the scenes prior to shooting them as this enabled him to work on them better. He is known to be a director who conveyed the nuances of human bonds with an ease that jargon's or high end symbolism could hardly achieve. He received international acceptance for his works and audience across the world acknowledged him a director with great creativity and potential.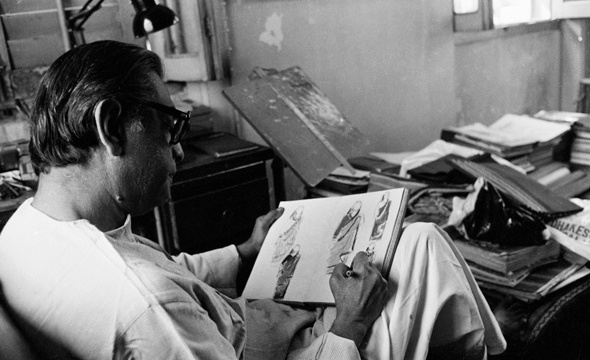 Ray directed 35 films and wrote many novels and short stories for children. Pather Panchali (1955) got eleven international awards. His other significant movies are Apur Sansar,  Aparajito, Charulata, Ghore Baire among others. Satyajit Ray was involved in every detail of film making and his films portrayed that aspect of his existence. Ray got many international awards including 32 National Film Awards, Berlin Film Festival Award, and Golden Lion Award. Satyajit Ray was awarded an honorary Oscar in 1922.  He is one of the greatest directors internationally and his films are appreciated till date.
***
Now that you are here...
From bottled water to oxygen cans, not even the basics are free in a market-driven world. Why then, do we take free and independent journalism for granted? We find ourselves at a time when more people like you, are reading and coming out in support of The New Leam's independent, in-depth and throughly issue based journalism than ever before. From grassroot stories and field-reports, to in-depth analysis of the pertinent political issues of our times, to news on gender, culture and educational issues- The New Leam has been dedicated to bringing out stories that speak out the soul of India and take you beyond the propaganda-filled corridors of mainstream journalism in India. We have made an important choice of keeping our journalism free of vested political interests, commercial funding and influence of partisan stakeholders, so that we can bring forward news and stories based on facts and provide a platform where readers can find information with integrity and a journalism premised on honesty.
Your support to The New Leam is your contribution towards giving a voice to the voiceless, going to the depths of issues that others shy away from and rigorously illuminating the flame of criticality and courage in dark times. We hope that you will come forward to support The New Leam today so that we can keep delivering quality-independent journalism to you and inform public opinion in the right direction. No matter how big or small your contribution may be, it is tremendously important. It takes only a moment, Support The New Leam now!