'Clean' JNU: End of a Politico-pedagogic Experiment
22/07/2019
As the administration is going to clean the walls of JNU- known for colourful/political posters, is it the end of a great pedagogic experiment?
Where the mind is without fear
and the head is held high
Where knowledge is free
…
Where words come out from the depth of truth…

– Rabindranath Tagore
The walls of the Jawaharlal Nehru University are going to be clean very soon. Yes, the administration knows the rules and regulations regarding 'cleanliness'; and hence, it seems determined to free the walls from  posters and pamphlets. It is not surprising. In the age of conformity, it is believed that the university should also be free from the 'dirt' caused by the creative restlessness of the youth.
The articulation of critical voices, the expression of anguish and dreams, and the urge to be heard – yes, the colourful posters filled with artistic sketches, poetry and slogans symbolized the meaning of being young. To learn, to think, to question, to resist, to imagine – what else is critical pedagogy that ought to characterize a university? However, the bureaucracy thinks differently; with the poverty of imagination, it adheres to the 'rules'; and it compartmentalizes everything.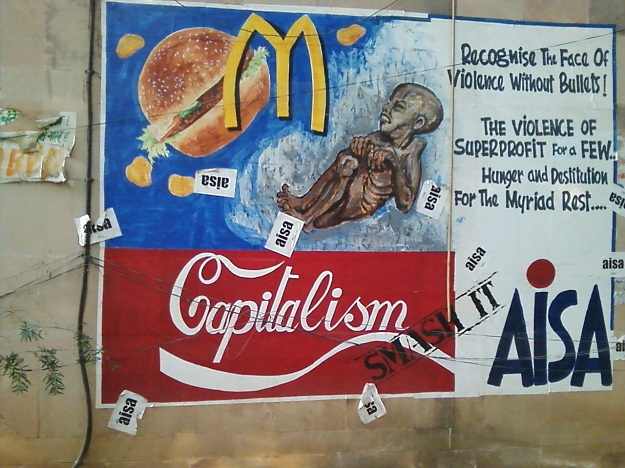 ---
To retain our initiative towards free spirited and independent journalism we require your support |Pay Now
---
As it would be said, you can protest in a designated space–not everywhere; you can stick your posters and pamphlets on a separate board. In other words, let your protest or creative anguish be museumized, insulated, and separated from the flow of everydayness. Let not the administration see it, and feel disturbed. Let the pretence of democracy prevail amid surveillance.
Outer Cleanliness, Inner Dullness
I too love cleanliness. But there are two forms of cleanliness. First, the outer realm is visibly clean; but the inner/psychic domain is full of dirt. Clean clothes, clean furniture, clean buildings–yet, bankruptcy, narcissism and violence inside. This sort of cleanliness repels me. Second, cleanliness can also be experienced as a state of being, a consciousness, an art of simplicity. One can be clean in this sense even with torn clothes.

The irony is that we don't have the eyes to appreciate the rhythm of inner cleanliness. What fascinates us is the glitz of the outer cleanliness. Hence, the malls , we are induced to think, are clean (even though the play of black money, or the aggression of consumerism is the dirt inside); or for that matter, the glass buildings of the rapidly growing private universities are considered to be clean (even though the inside is full of dirt–the vulgar commodification of education,or the exploitation of teachers, and their reduction into mere 'service providers'). I loathe this sort of cleanliness.
Instead, the walls of the Jawaharlal Nehru University with posters and pamphlets, as I see, are clean. Because these posters allow the young mind to express, and continually remind us that even though 'placement and 'package' are not unimportant, there is something more about the culture of learning–creative consciousness, critical thinking and political articulation.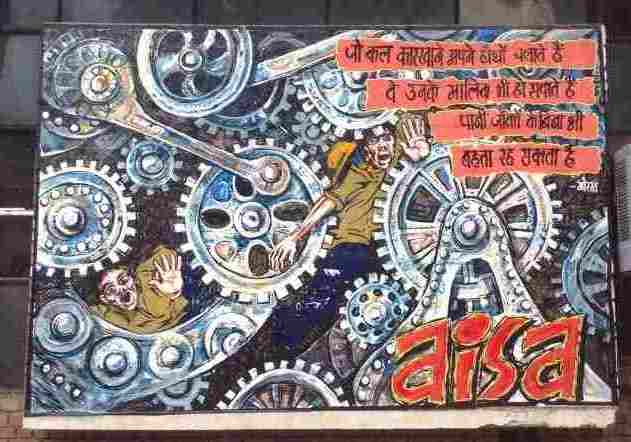 No, it is not my contention to say that everything about the JNU posters on the walls was necessarily healthy and positive. Yes, at times, I found loudness; I found toxic words; I experienced the absence of aesthetics. I also saw the predictibility of 'political correctness' – a pamphlet or a poster on Dr.B.R. Ambedkar on April 14; but the complete absence of M.K. Gandhi even on October 2!
But then, I also saw a huge domain of creativity. In fact, when I was a student, I learned a great deal from the posters and pamphlets. I read a pamphlet as a postgraduate student; and it immediately took me to the central library to issue Antonio Gramsci's Prison Notebooks; I saw a poster on the wall; and I felt like knowing more and more about Bertolt Brecht.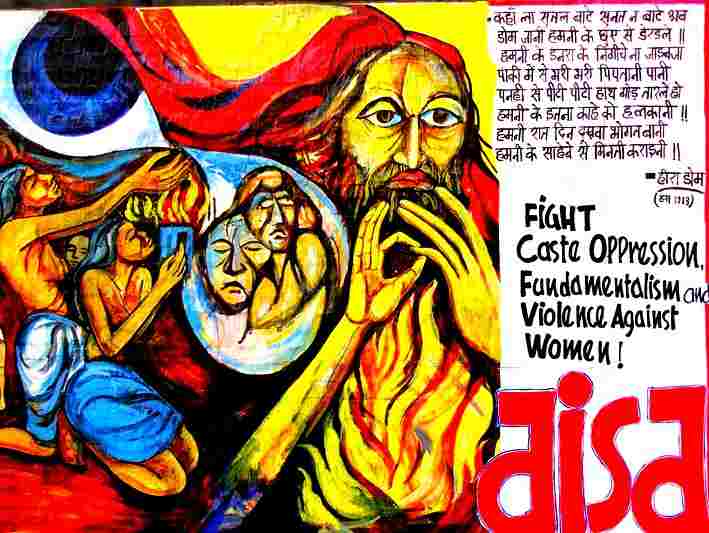 This doesn't mean that I was 'brainwashed'; or I became a Marxist, or an Ambedkarite. I retained my agency, my ability to learn and unlearn; but the fact is that all these posters and pamphlets used to make us think, debate and reflect. Even today as a teacher, I look at the walls, and at times with great wonder, see the posters, and feel proud that our students are so creative; I try to read the pamphlets, reflect on the issues, arguments and even the rhetoric and polemics. I see the seeds of critical thinking–a quality that ought to characterize an academic.
I am a learner. How do I close my eyes?
End of an Experiment?
Who bothers about the extraordinary politico-pedagogic experiment that characterized this iconic university? This is the age of utility, efficiency and profitability. Possibly, the administration thinks that creating these posters is waste of time and energy; possibly, they think that students need to be 'clean'–free from the 'dirt' of 'anti-establishment' thinking, and political anguish. Possibly, they think that the posters on the walls would discourage the placement agencies to come to JNU, or annoy the likes of Hema Malini and Amitabh Bachchan  who on the occasion of 'swachh bharat mission' love to take brooms in their hands, and pledge to 'clean' India . Yes, JNU should follow the 'rule', become 'clean' , atone the sin of being 'anti-national', and throw all those posters and pamphlets into dustbin.
Let us wait and see how the JNU community – already tired of circulars, show-cause notices internal cleavages, ever-changing rules relating to registration and Ph.D submission, 'online' mess, and  imposition of heavy fines and court cases–responds to this 'cleanliness' drive.
Now that you are here...
From bottled water to oxygen cans, not even the basics are free in a market-driven world. Why then, do we take free and independent journalism for granted? We find ourselves at a time when more people like you, are reading and coming out in support of The New Leam's independent, in-depth and throughly issue based journalism than ever before. From grassroot stories and field-reports, to in-depth analysis of the pertinent political issues of our times, to news on gender, culture and educational issues- The New Leam has been dedicated to bringing out stories that speak out the soul of India and take you beyond the propaganda-filled corridors of mainstream journalism in India. We have made an important choice of keeping our journalism free of vested political interests, commercial funding and influence of partisan stakeholders, so that we can bring forward news and stories based on facts and provide a platform where readers can find information with integrity and a journalism premised on honesty.
Your support to The New Leam is your contribution towards giving a voice to the voiceless, going to the depths of issues that others shy away from and rigorously illuminating the flame of criticality and courage in dark times. We hope that you will come forward to support The New Leam today so that we can keep delivering quality-independent journalism to you and inform public opinion in the right direction. No matter how big or small your contribution may be, it is tremendously important. It takes only a moment, Support The New Leam now!