JNU VC Professor Jagadesh Kumar Must Go…
29/07/2019
The deeds of JNU VC Professor Jagadesh Kumar are diverse and many. Saving the university, argues the author, means removing him.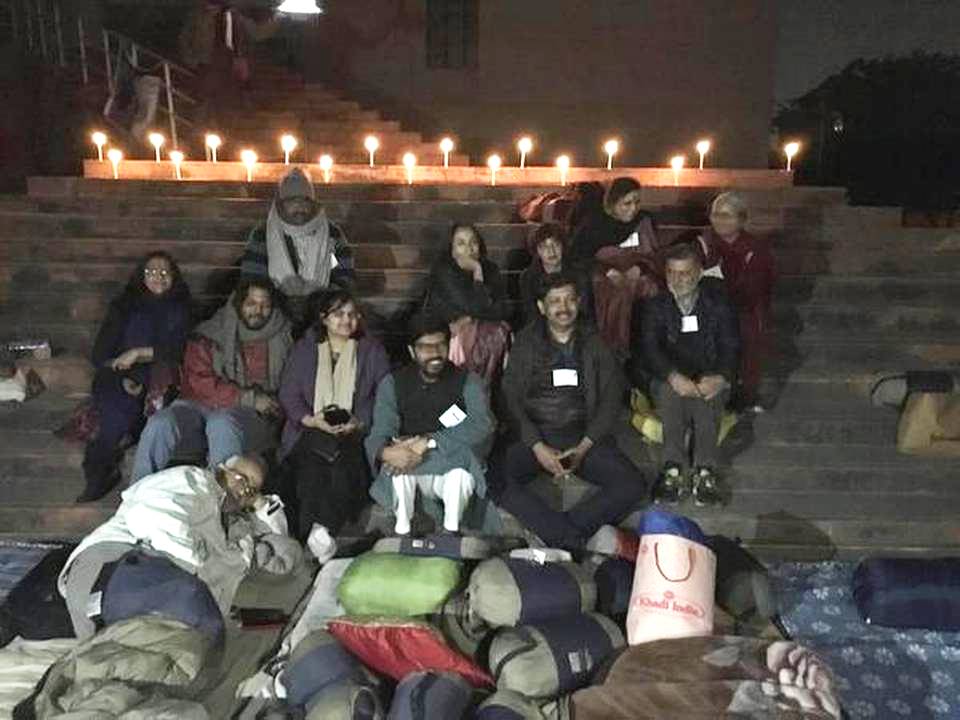 Professor Jagadesh Kumar – the Vice Chancellor of the iconic Jawaharlal Nehru University, as many insiders worry, is seemingly determined to destroy the fundamental spirit of the university which its illuminaries and generations of students and researchers created and nurtured for so many years. The autonomy of teachers, the vibrant academic culture, the decentralized process of decision-making, the engaged/non-violent political articulation, the aesthetics of posters, the charm of pamphlets, the extraordinary achievements of the faculty and the students, and the ethos of intellectual freedom and non-sectarian living: JNU was indeed unique – a truly world class university, a public institution with an ethos of social justice and inclusion.
Now everything seems to be falling apart. It appears that he loves to destroy all institutional norms; he recruits Deans (in recent times, while ignoring many senior professors, he chose a young professor as the Dean of School of Social Sciences) and other officials through his 'discretionary power'; and issuing circulars, showcause notices and chargesheets seems to have become the new normal at the university.
A manifestation of this revengeful behavior is the way the administration has targeted 48 teachers, and given them chargesheets for participating in a peaceful protest march  in which not less than 150 teachers participated. As it is reported by an insider, he doesn't mind to call a security guard, and instruct him to remove a senior professor from the Academic Council. He rebukes; he insults; seldom does he behave like a colleague talking to yet another professor.
---
To retain our initiative towards free spirited and independent journalism we require your support |Pay Now
---
The prevailing environment at the university reveals the psychology of fear one experiences everywhere. The clerks and section officers, as students say, are afraid; even if they want to help you, they can't. The researchers are not sure whether for some technical mistake by the staff (say, wrong spelling of the title), they would be able to submit their theses. The relationship among the colleagues is severely affected; trust has been replaced by suspicion; even if there is injustice, you pretend not to see it; you do not want to talk about it. He has succeeded in destroying the backbone of the teaching community. Not many come forward, raise their voices, and participate in the activities of the JNUTA.
Yes, as some would argue, he has no legitimacy. There are many who fear him; there are some who seek benefits from him; and yes, still some dissenters are left who have not lost their conscience. And they get chargesheets or other forms of threatening circulars.
If JNU is destroyed, we destroy a great dream – accessible good quality education (not like paying Rs. 6 lac for an undergraduate course in liberal arts in a fancy private university) for the deserving ones –  a tribal boy from Chhattisgarh, a Christian girl from a remote village in Nagaland, a Dalit boy from Maharashtra, or a school teacher's promising daughter from Assam. If JNU is destroyed, we destroy a creative space that encourages critical thinking and nuanced art of debate. If JNU is destroyed, we destroy the very idea of a university as a dialogic space nurturing epistemological pluralism and culture of debate.
However, it appears that the VC characterized by the poverty of pedagogic imagination and arrogance of power, knows only the technique of destroying everything that is good, positive and academically meaningful about this iconic institution.
The JNU community, therefore, must come together, demand his eviction, and restore the rich heritage of the university.
Vikash Sharma, Editor, The New Leam.
Now that you are here...
From bottled water to oxygen cans, not even the basics are free in a market-driven world. Why then, do we take free and independent journalism for granted? We find ourselves at a time when more people like you, are reading and coming out in support of The New Leam's independent, in-depth and throughly issue based journalism than ever before. From grassroot stories and field-reports, to in-depth analysis of the pertinent political issues of our times, to news on gender, culture and educational issues- The New Leam has been dedicated to bringing out stories that speak out the soul of India and take you beyond the propaganda-filled corridors of mainstream journalism in India. We have made an important choice of keeping our journalism free of vested political interests, commercial funding and influence of partisan stakeholders, so that we can bring forward news and stories based on facts and provide a platform where readers can find information with integrity and a journalism premised on honesty.
Your support to The New Leam is your contribution towards giving a voice to the voiceless, going to the depths of issues that others shy away from and rigorously illuminating the flame of criticality and courage in dark times. We hope that you will come forward to support The New Leam today so that we can keep delivering quality-independent journalism to you and inform public opinion in the right direction. No matter how big or small your contribution may be, it is tremendously important. It takes only a moment, Support The New Leam now!