NCPCR Report Reveals Dark Side of Jharkhand-Bihar Mica Mines
29/08/2019
The mica mines of Bihar and Jharkhand are compelling over 5,000 children to lead lives of perpetual exploitation.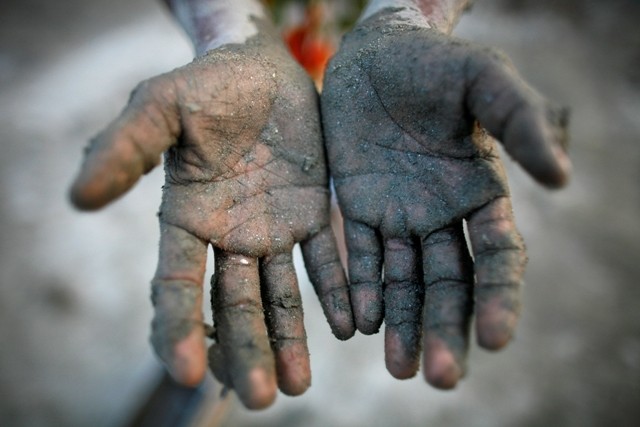 A revered international development agency called Terre Des Hommes came up with an interesting report last year.  The report went on to establish that more than 22,000 children in India were employed in the mica mining industries of Bihar and Jharkhand. Taking a cue from this disturbing report, the National Commission for Protection of Child Rights(NCPCR) conducted a survey in order to better understand the scenario.
THE REPORT BY THE NCPCR WAS BASED ON AN EXHAUSTIVE SURVEY CONDUCTED IN KODERMA AND GIRIDIH DISTRICTS OF JHARKHAND AND THE NAWADA DISTRICT OF BIHAR, WHERE MINING OF MICA CONSTITUTES THE MAJOR SOURCE OF EMPLOYMENT.
The revelations of the report are quite indicative of the pathological state in which many young people are compelled to pass their childhoods.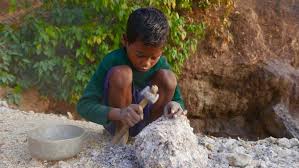 In the absence of financial/educational support and in a nation where an awareness of fundamental constitutional rights is beyond satisfactory levels, over 5,000 children in the age group of 6-14 years have been compelled to quit their educational dreams and work in the mica mines of Jharkhand and Bihar.
---
To retain our initiative towards free spirited and independent journalism we require your support |Pay Now
---
These children are largely seen as extra hands to support the family income.  The report reveals that in the absence of institutional and structural aid accompanied by the absence of sustained awareness programs about the criticality of schooling, children are being employed in the mining sector and contributing to the already meagre income of their families. The survey which was conducted across the districts of Kodema, Giridih(Jharkhand) and Nawada(Bihar) presented a grim picture of the state of childhood in India's mining industry.
IT IS ESTIMATED THAT 22,000 CHILDREN WORK IN MICA MINES IN INDIA, AROUND 90 PER CENT OF WHICH ARE ILLEGAL.
The survey reveals that 4,545 children in the districts surveyed in Jharkhand did not attend school. Similarly, 650 children in Bihar's mica mining area of Nawada did not attend school.
The survey revealed that the reasons most commonly stated by the children and their families for opting out of schooling ranged from lack of willingness, lack of awareness, financial insecurities to illness from collecting mica scraps.
The selling of mica scraps is one of the main sources of livelihood in these areas. It has to be noted that, India is one of the largest producers of mica in the word and Jharkhand and Bihar are the states that have the largest shares of mica in the country. Mica as a naturally occurring substance is used in a plethora of industries like building and construction, electronics, paint production and cosmetics production. The commission released a set of recommendations for both the Centre and the state governments which could be followed in order to address the growing concern.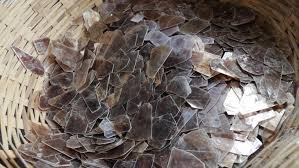 One of the suggestions that the commission came up with was that the industry and its supply chain ought to be made free from child labour.
It also recommends that strict action must be taken against people who employ child labour, so that an effective enforcement of child labour laws may be practiced. Moreover, school facilities should be made more widely available to the mica mining areas and time/resource adjustments shall be made to accommodate children who have dropped out of school.
These precautionary measures will help us ensure that more and more children from the mica mining belt begin attending school and increasingly begin to find themselves in a position where they are free of exploitation and humiliation as child labourers.
However, amidst all the recommendations made by the commission and given the context in which the children in the mica mining industry find themselves in-it is equally important to ensure that all the stakeholders and concerned departments come together to address the challenges and intervene collectively to end this regime of exploitation.
Now that you are here...
From bottled water to oxygen cans, not even the basics are free in a market-driven world. Why then, do we take free and independent journalism for granted? We find ourselves at a time when more people like you, are reading and coming out in support of The New Leam's independent, in-depth and throughly issue based journalism than ever before. From grassroot stories and field-reports, to in-depth analysis of the pertinent political issues of our times, to news on gender, culture and educational issues- The New Leam has been dedicated to bringing out stories that speak out the soul of India and take you beyond the propaganda-filled corridors of mainstream journalism in India. We have made an important choice of keeping our journalism free of vested political interests, commercial funding and influence of partisan stakeholders, so that we can bring forward news and stories based on facts and provide a platform where readers can find information with integrity and a journalism premised on honesty.
Your support to The New Leam is your contribution towards giving a voice to the voiceless, going to the depths of issues that others shy away from and rigorously illuminating the flame of criticality and courage in dark times. We hope that you will come forward to support The New Leam today so that we can keep delivering quality-independent journalism to you and inform public opinion in the right direction. No matter how big or small your contribution may be, it is tremendously important. It takes only a moment, Support The New Leam now!