Assam Gets AFSPA Extension
10/09/2019
According to the Assam government release, AFSPA has been extended for a period of six months.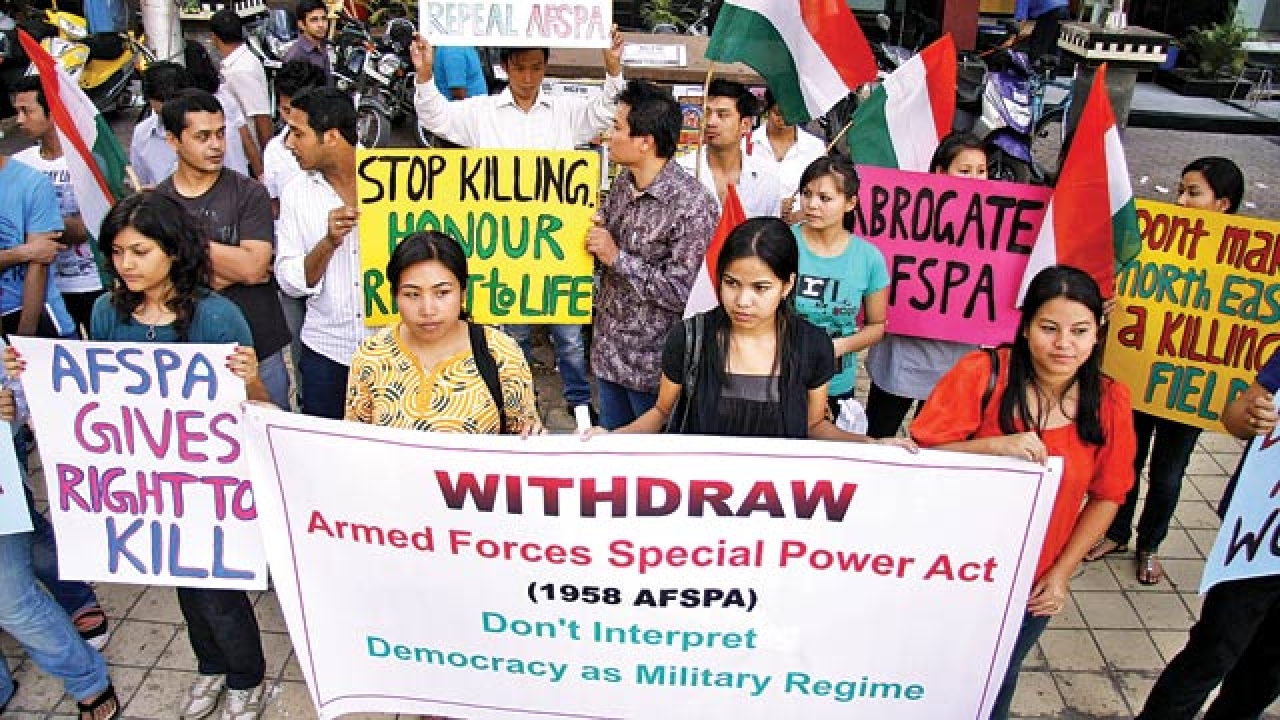 In light of recently released Assam's NRC final list and consequent socio-political upheaval, Assam government has ordered the extension of the Armed Forces (Special Powers) Act (AFSPA), allowing security forces to arrest anyone without prior notice. The security forces engaged in counter-insurgency operations in Assam had also favoured the AFSPA to remain applicable in the entire state as final NRC was being published last week and the state was in high alert.
According to the Assam government release, AFSPA has been extended for another six months till February, 2020 next year after its earlier duration ended on August 28, 2019.
The declaration was made under Section 3 of the AFPSA by the state Home and political department, the release said.
---
To retain our initiative towards free spirited and independent journalism we require your support |Pay Now
---
In an official communiqué the state government stated, "Consequent upon review of law and order situation in Assam, in the past six months, the State Government vide a Notification issued to this effect by the Home & Political Department, Assam and as per Section 3 of the Armed Forces (Special Powers) Act, 1958, has declared the entire State of Assam as "Disturbed Area" w.e.f 28-08-2019 upto six months unless withdrawn earlier."
The act which empowers security forces to conduct operations, arrest anyone anywhere without prior notice has been continuing in Assam since November 1990 but had ceded its power in September 2017.
The home ministry had tagged the entire state as a 'disturbed area' to promulgate the controversial Act on November 27, 1990 at the height of militancy spearheaded by ULFA, and made the last extension of enforcement of AFSPA till August 31, 2017, before deciding not to take any decision on the matter in future because the situation in the state did not warrant it.
The move comes despite the fact that there have been several demands from various quarters of state and national organizations to remove the 'controversial' Act. The act allows the forces to 'Shoot to kill' but critics believe that the deployed personnel act like they also have licence to kill; search houses; destroy property; and make arrests without warrant.
The soldiers, it is argued, make decisions on their discretion. There have been many cases of soldiers shooting down entire villages on the suspicion of hiding insurgents. One such case saw 10 civilians shot while they were waiting in a bus station, by security personnel, in Manipur. This incident had also triggered Irom Sharmila to go on a hunger strike for 9 years against the AFSPA.
Now that you are here...
From bottled water to oxygen cans, not even the basics are free in a market-driven world. Why then, do we take free and independent journalism for granted? We find ourselves at a time when more people like you, are reading and coming out in support of The New Leam's independent, in-depth and throughly issue based journalism than ever before. From grassroot stories and field-reports, to in-depth analysis of the pertinent political issues of our times, to news on gender, culture and educational issues- The New Leam has been dedicated to bringing out stories that speak out the soul of India and take you beyond the propaganda-filled corridors of mainstream journalism in India. We have made an important choice of keeping our journalism free of vested political interests, commercial funding and influence of partisan stakeholders, so that we can bring forward news and stories based on facts and provide a platform where readers can find information with integrity and a journalism premised on honesty.
Your support to The New Leam is your contribution towards giving a voice to the voiceless, going to the depths of issues that others shy away from and rigorously illuminating the flame of criticality and courage in dark times. We hope that you will come forward to support The New Leam today so that we can keep delivering quality-independent journalism to you and inform public opinion in the right direction. No matter how big or small your contribution may be, it is tremendously important. It takes only a moment, Support The New Leam now!