Away from the Gunshots: An Effort to Educate Kashmiri Children in Kerala
07/09/2019
Removed from political violence, Kerala's 'Kashmir Home' provides solace to aspiring Kashmiri children.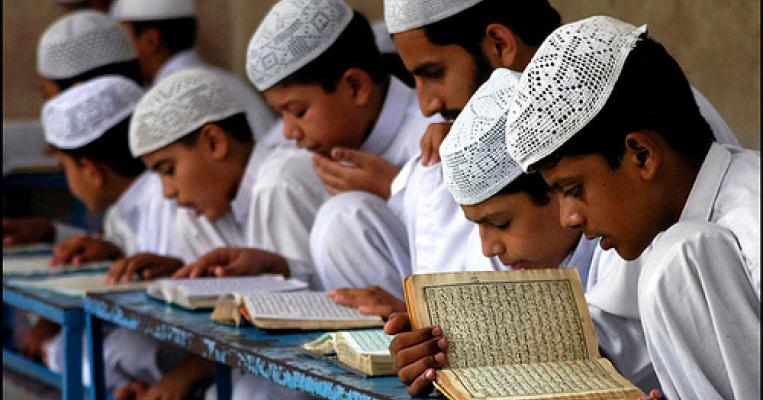 Life at the Valley has been a constant struggle for a lot of Kashmiri families. The perpetual cauldron and conflict plaguing the Valley has more often than not taken a toll on the lives of its residents. Amongst the worst affected are the children of the Valley, who for decades have been denied a harmonious and nurturing environment to study in peace.
To address this crisis and to work for the betterment of the children of the Valley, a man named Abubakr Ahmad decided to make an important intervention.
It was in 2004, that he had first come to the Valley to take stock of the educational scenario there and to see for himself how the children struggled to pursue their studies amidst the political unrest.
---
To retain our initiative towards free spirited and independent journalism we require your support |Pay Now
---
It was during his stay that he conversed with the then-chief minister Mufti Mohammad Sayeed and came up with an innovative educational plan for the kids of the Valley. Apart from starting a school for underprivileged kids in the Valley and giving them quality education at an exceedingly low fee, he also realised that it was the right time to establish an educational linkage between the Valley and his home state Kerala.
Opening a Kashmiri Home in Kerala
Being a Keralite himself, Ahmad knew that the situation in his state was much more peaceful and embracing to his idea than was the Valley in its present shape. It was then that he decided of starting the 'Kashmir Home' in the Kozhikode city of Kerala.
The 'Kashmir Home' welcomes young Kashmiri boys who wish to leave behind a life of cauldron and conflict and live in a peaceful environment and pursue their studies.
For the past fifteen years, many young boys have lived and studied at the home in an environment that is peaceful, loving and in sync with their dreams and aspirations.
The building of the Kashmiri Home was funded by the Red Crescent Society of UAE. All other expenses of the school including the purchasing of books, the management of school infrastructure, the day to day expense of the students, accommodation and food arrangements etc are all made by Ahmad's team.
Ahmad's organisation runs a number of such institutions for children who are victims of political conflict.
The school is affiliated to both the Kerala Board and the CBSE. Students at the school are taught all the mainstream subjects along with Islamic Studies and theology.
The school gives them many opportunities to discover their talents, pursue higher studies and travel abroad in pursuit of their careers. Since 2004, more than 900 students from Kashmir have passed out of the Kashmir Home.
Today many of these students are working in different parts of the world as leading professionals.
The school teaches its students English, Hindi, Urdu and Malayalam and makes sure that the boys from Kashmir gradually also begin to connect with the local Malayalam culture and don't feel disconnected from the social milieu.
The management that runs the Home is aware of the fact that when many of these students come from Kashmir, they are full of anti-India sentiments which leave a very detrimental impact on their impressionable intellects. Therefore, the Home makes sure to have intense one to one engagements/heartfelt conversations and exposure-targeted workshops with these children and helps them come to terms with the value of humanism, brotherhood and empathy.
The promotion of humanitarian and secular values is at the core of the Home's policy and through its various efforts it tries to make sure that the students understand history, culture, politics and philosophy of India not from the perspective of political propaganda but from a rational yet empathetic outlook.
It tales immense patience and endurance to work with these children as they come from a political climate where violence and death are naturalised and where the value of trust and brotherhood are seldom celebrated.
Fear and insecurity accompanied by the dream of a peaceful and fulfilling stay at the Home constitute the complex set of emotions that most newcomers arrive at the Home with.
The central challenge is to be able to enable these children to learn about the world in an environment that is loving and accepting, where they are not doubted and made to take up an identity camouflaged in stigma. The Home gives them this environment and nurtures their childhood.
This initiative by Ahmad is not only helping out a large number of young learners from the Valley to find an environment away from the political manoeuvres of a propaganda machinery that is dictated by vested interests but is also setting and example of hope and positive labour in these dark times.
Now that you are here...
From bottled water to oxygen cans, not even the basics are free in a market-driven world. Why then, do we take free and independent journalism for granted? We find ourselves at a time when more people like you, are reading and coming out in support of The New Leam's independent, in-depth and throughly issue based journalism than ever before. From grassroot stories and field-reports, to in-depth analysis of the pertinent political issues of our times, to news on gender, culture and educational issues- The New Leam has been dedicated to bringing out stories that speak out the soul of India and take you beyond the propaganda-filled corridors of mainstream journalism in India. We have made an important choice of keeping our journalism free of vested political interests, commercial funding and influence of partisan stakeholders, so that we can bring forward news and stories based on facts and provide a platform where readers can find information with integrity and a journalism premised on honesty.
Your support to The New Leam is your contribution towards giving a voice to the voiceless, going to the depths of issues that others shy away from and rigorously illuminating the flame of criticality and courage in dark times. We hope that you will come forward to support The New Leam today so that we can keep delivering quality-independent journalism to you and inform public opinion in the right direction. No matter how big or small your contribution may be, it is tremendously important. It takes only a moment, Support The New Leam now!