British Parliament Suspended; MPs Not to Return Until October 14
10/09/2019
Monday night witnessed the completion of the prorogation ceremony officiated for the suspension of Britain's Parliament till October 14.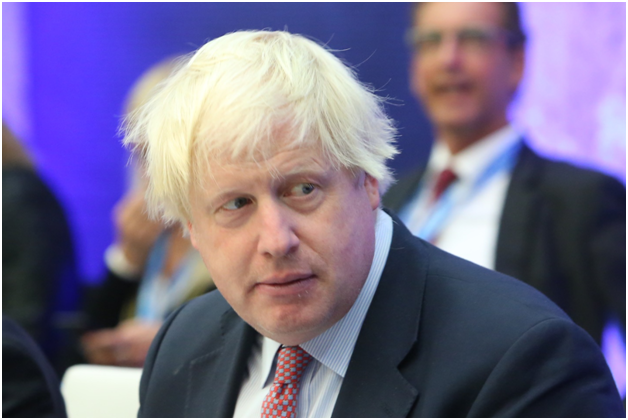 The prorogation ceremony, last night, brought an official end to a historically long session of Britain's Parliament. The session, which has already seen two prime ministers and years of debate over Brexit, has been failing to produce a path forward for Brexit. MPs will return for a Queen's Speech in mid-October.
The move came after Britain's current prime minister Boris Johnson failed for the second time to invoke majority on the motion for an early general election. The motion, which needed a majority of two thirds to pass, fell far short of that threshold.
Only 293 MPs voted for the motion, with 46 against. PM Johnson needed the support of two-thirds of MPs (at least 434) to trigger an early election. PM Johnson had hoped a new national poll would break the impasse in Parliament over Brexit by returning him to power with an outright majority.
---
To retain our initiative towards free spirited and independent journalism we require your support |Pay Now
---
Opposition parties, however, voted against the measure or abstained, denying Mr. Johnson the two-thirds majority he needed. Opposition emphasised that they wanted to make sure a no-deal departure is blocked before agreeing to an election.
"We're eager for an election, but as keen as we are we, we are not prepared to inflict the disaster of a no deal on our communities, our jobs, our services, or indeed our rights," Labour Party leader Jeremy Corbyn stated.
The prorogation until October 14, a longer period than is usual, had been drawing widespread condemnation from UK lawmakers even before it came into force.
PM Johnson's request for the five-week suspension was granted by the Queen late last month presumably so that the government could reset the parliamentary timetable and launch a new legislative program.
But critics have argued that the plan to prorogue Parliament is an attempt to limit the time for Johnson's opponents to prevent a no-deal Brexit. The plan, thus, was criticized as "undemocratic" and has already faced several legal challenges, including one from a former UK Prime Minister.
Chief among the critics is John Bercow, the long-serving Speaker of House of Commons, who announced Monday that he would step down on October 31, the day the UK is set to leave the EU.
Last night ceremony also witnessed attempts of resistance and protests from many MPs. A group of opposition lawmakers held up sheets of paper with "Silenced" written on them while the outgoing Speaker of the House of Commons John Bercow, in a remarkable show of dissent and instead of participating in the ceremony by standing, continued to sit in his chair. Chants of "Shame on you!" also reigned down in the chamber from MPs as the ceremony was underway.
Now that you are here...
From bottled water to oxygen cans, not even the basics are free in a market-driven world. Why then, do we take free and independent journalism for granted? We find ourselves at a time when more people like you, are reading and coming out in support of The New Leam's independent, in-depth and throughly issue based journalism than ever before. From grassroot stories and field-reports, to in-depth analysis of the pertinent political issues of our times, to news on gender, culture and educational issues- The New Leam has been dedicated to bringing out stories that speak out the soul of India and take you beyond the propaganda-filled corridors of mainstream journalism in India. We have made an important choice of keeping our journalism free of vested political interests, commercial funding and influence of partisan stakeholders, so that we can bring forward news and stories based on facts and provide a platform where readers can find information with integrity and a journalism premised on honesty.
Your support to The New Leam is your contribution towards giving a voice to the voiceless, going to the depths of issues that others shy away from and rigorously illuminating the flame of criticality and courage in dark times. We hope that you will come forward to support The New Leam today so that we can keep delivering quality-independent journalism to you and inform public opinion in the right direction. No matter how big or small your contribution may be, it is tremendously important. It takes only a moment, Support The New Leam now!