Protecting Antarctica beyond 2041: an interview with polar explorer Robert Swan
19/09/2019
Explorer Robert Swan is the first person to walk to both the North and South Poles unassisted. Mongabay caught up with him in Singapore where he was speaking at Temasek's Ecosperity Week ahead of his next expedition to the Arctic.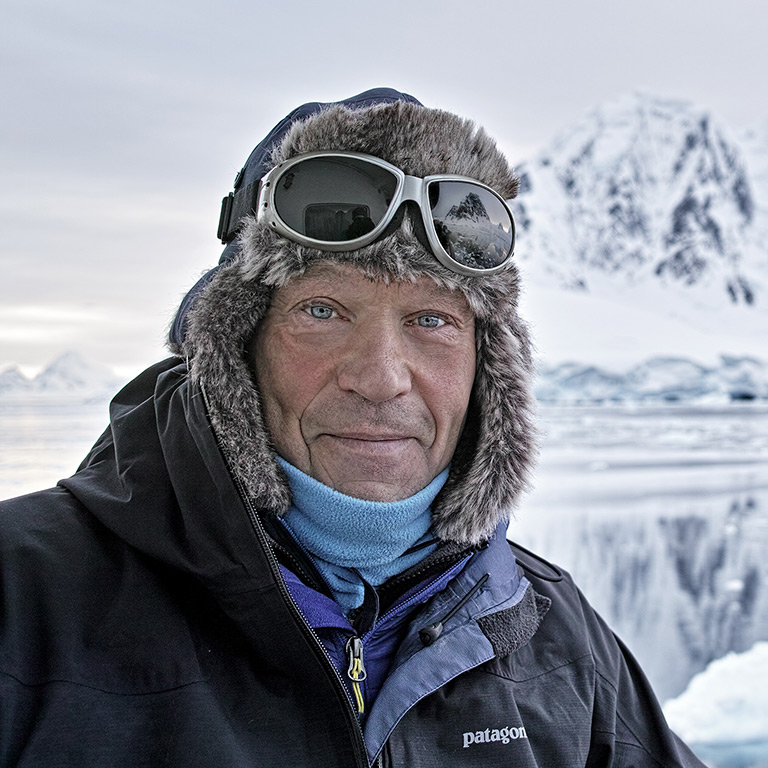 By Rhett Butler / Founder of Mongabay.com
---
Explorer Robert Swan is the first person to walk to both the North and South Poles unassisted. Those expeditions inspired him to dedicate his life advocating for the protection of polar landscapes, with a special focus on the preservation of the Antarctic as the planet's last great wilderness.
Swan institutionalized that ambition with the founding of 2041 (2041foundation.org), a foundation named for the year in which the Madrid Protocol comes up for renewal. The Madrid Protocol designated Antarctica as "a Natural Reserve Land for Science and Peace" and barred mining and mineral exploration on the icy continent until 2041.
---
To retain our initiative towards free spirited and independent journalism we require your support |Pay Now
---
Swan now travels the world introducing audiences to the wonders of the Antarctic. Mongabay caught up with him in Singapore where he was speaking at Temasek's Ecosperity Week ahead of his next expedition to the Arctic.
AN INTERVIEW WITH ROBERT SWAN
Mongabay: What prompted your passion for wild places?
Robert Swan: This all began for me at the age of 11 as a school boy. I recall watching films of the real polar explorers during the Heroic Age of Exploration at the end of the 19th Century. These explorers were the equivalent of superheroes for me.
Mongabay: What brings you to Singapore? What are your plans for ClimateForce: Arctic 2019?
Robert Swan: My objective for being in Singapore was to deliver two keynotes at Ecosperity 2019: from Ambition to Action and in support of Temasek.
Many years ago I became the first person in history to walk to both the North & South Poles unassisted. My firsthand experiences inspired me to dedicate my life to the Polar Regions, with a special emphasis on the Antarctic. For the ClimateForce: Arctic 2019 Expedition, I really tried to focus on having Team Members walk away with an unforgettable and hand-on experience. One of our main goals is to provide unique and academically stimulating opportunities to visit some of Earth's most remote and at risk regions. Perhaps most importantly, we educate and empower to build champions of change. It is so important to return home and continue the momentum… these Regions need our help. Quite interestingly this paralleled the conference theme entirely 'from Ambition to Action'.
Mongabay: What are the biggest changes you've seen over the course of your expeditions to the Arctic and Antarctica?
Robert Swan: Changes will continue to occur but there's nothing more profound than literally witnessing the firsthand effects of climate change: melting ice caps and walking under a hole in the ozone layer before it was even discovered. These experiences changed my life forever and inspired me to found the 2041 Foundation.
Mongabay: The trends from the poles to the tropics to the world's deepest trenches seem pretty dire. What gives you hope?
Robert Swan: The youth of today continue to inspire me and teach me new lessons. In fact, one of the most intimidating lecture one can ever deliver is to a classroom of school children… nevertheless, I'm continuously impressed by the youth and their relentless fight for our planet's wellbeing.
Mongabay: What is the message you most want people to take away from your exploration and advocacy?
Robert Swan: People need to recognize that dreams can come true and that small actions together can result in mass change and movement.
Mongabay: Do you have any advice for young people who may wish to follow in your footsteps?
Robert Swan: My biggest piece of advice for people of all ages and at all company positions is that: only full commitment will really make anything happen. It's really that simple.
Now that you are here...
From bottled water to oxygen cans, not even the basics are free in a market-driven world. Why then, do we take free and independent journalism for granted? We find ourselves at a time when more people like you, are reading and coming out in support of The New Leam's independent, in-depth and throughly issue based journalism than ever before. From grassroot stories and field-reports, to in-depth analysis of the pertinent political issues of our times, to news on gender, culture and educational issues- The New Leam has been dedicated to bringing out stories that speak out the soul of India and take you beyond the propaganda-filled corridors of mainstream journalism in India. We have made an important choice of keeping our journalism free of vested political interests, commercial funding and influence of partisan stakeholders, so that we can bring forward news and stories based on facts and provide a platform where readers can find information with integrity and a journalism premised on honesty.
Your support to The New Leam is your contribution towards giving a voice to the voiceless, going to the depths of issues that others shy away from and rigorously illuminating the flame of criticality and courage in dark times. We hope that you will come forward to support The New Leam today so that we can keep delivering quality-independent journalism to you and inform public opinion in the right direction. No matter how big or small your contribution may be, it is tremendously important. It takes only a moment, Support The New Leam now!