Where Have all the Teachers Gone?
07/09/2019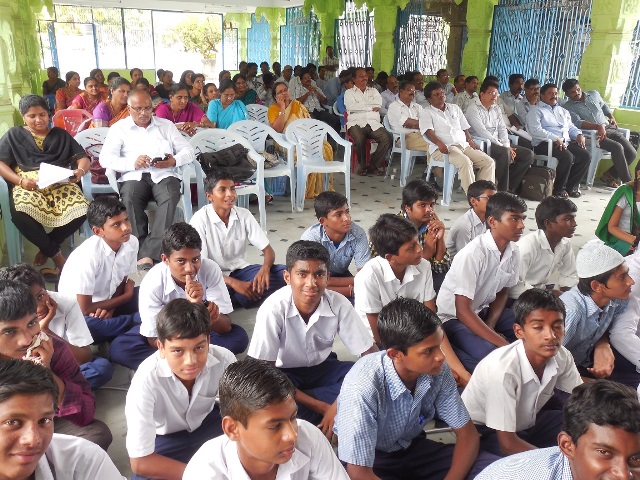 India celebrates and venerates its teachers today which also marks the birth anniversary of our former President Sarvepalli Radhakrishnan.
September 5 began to be celebrated as Teacher's Day by S Radhakrishnan's students and friends, when he joined the Parliament as the second President (1962-1967) of India, on his request that instead of doing celebration for his birthday, the day be dedicated to all teachers of the country. September 5 has since then been called as Teacher's Day.
The former President, apparently, respected and believed in the institution of teaching and the value of teachers in the society. Our current leadership, however, seems to be lost on such ideals. The country today faces massive lack of teachers at both elementary as well as secondary school levels. The government claims to revolutionize Indian Education System by bringing new policies but the reality speaks different on the ground.
---
To retain our initiative towards free spirited and independent journalism we require your support |Pay Now
---
In answers to various questions in the Parliament last year, it was revealed that there are over 24 lakh posts lying vacant with the central and state governments.Out of which over 10 lakh vacant positions are of teachers in elementary (9 lakh) and secondary schools (1.1 lakh).
According to a study conducted by Centre for Budget and Governance Accountability (CBGA) and Child Rights and You (CRY) across six states of India, there was a shortage of more than five lakh teachers in elementary schools while 14 per cent of government secondary schools did not have the prescribed minimum of six teachers. The study was drafted on the basis of school education budgets for six states, Uttar Pradesh, Bihar, West Bengal, Chhattisgarh, Maharashtra and Tamil Nadu. And while states of Tamil Nadu and Maharashtra faired well on the recruitment drive, Bihar and Uttar Pradesh were found to have highest number of vacant posts in the country.
Bihar also had the highest proportion of untrained teachers, both at the elementary and secondary level, followed by West Bengal, according to the study.
As per the report, Bihar had 38.7 per cent professionally unqualified teachers at the elementary and 35.1 per cent at the secondary level.
West Bengal, on the other hand, reported a shortfall of 31.4 per cent and 23.9 per cent of qualified teachers at the elementary and secondary levels, respectively.
Due to the dearth of qualified teachers, many state, even today, are compelled to recruit under-qualified and contractual teachers. This is leading to the deterioration of quality in education for young generations. And although the expenditure on strengthening teacher training institutes has increased from Rs 326 crore to Rs 550 crore in the last 10 years, the share of teachers' education budget in school budget consistently declined from 1.3% in 2009-10 to 1.1% in 2018-19 (Union Budget estimates), showing that teachers' training has been accorded low priority.
It implies that the states have increased funding for school education in the 14th Finance Commission, but are not fully utilising their budgets to change the composition of their school education spending- just 2% of the 2018-19 budget allocated for Samagra Shiksha Abhiyan ('holistic education programme') was spent on teachers' training institutes.
Now that you are here...
From bottled water to oxygen cans, not even the basics are free in a market-driven world. Why then, do we take free and independent journalism for granted? We find ourselves at a time when more people like you, are reading and coming out in support of The New Leam's independent, in-depth and throughly issue based journalism than ever before. From grassroot stories and field-reports, to in-depth analysis of the pertinent political issues of our times, to news on gender, culture and educational issues- The New Leam has been dedicated to bringing out stories that speak out the soul of India and take you beyond the propaganda-filled corridors of mainstream journalism in India. We have made an important choice of keeping our journalism free of vested political interests, commercial funding and influence of partisan stakeholders, so that we can bring forward news and stories based on facts and provide a platform where readers can find information with integrity and a journalism premised on honesty.
Your support to The New Leam is your contribution towards giving a voice to the voiceless, going to the depths of issues that others shy away from and rigorously illuminating the flame of criticality and courage in dark times. We hope that you will come forward to support The New Leam today so that we can keep delivering quality-independent journalism to you and inform public opinion in the right direction. No matter how big or small your contribution may be, it is tremendously important. It takes only a moment, Support The New Leam now!