Will You Marry Me: UPPSC 'Unmarried List' Circulated Widely 
11/09/2019
UPPSC shortlisted candidates are being bombarded with marriage proposals as details are leaked online.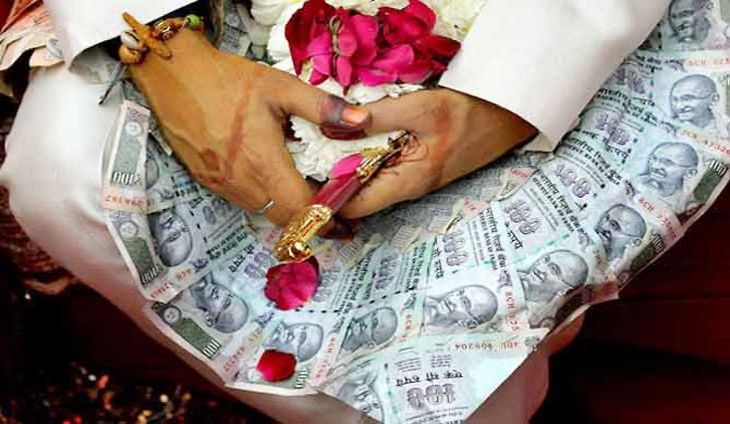 The students who had been selected in the UPSC Civil Judge 2018 examination may be undergoing the process of verification at the moment, but there is a new kind of problem that seems to be taking a toll on their lives.  The problem that is being faced by the selected candidates of the PCSJ 2018 is that a list has gone viral on social media  containing all their the personal details. 
It is estimated that 497 out of the 610 selected candidates have been affected by the list that has gone viral. 
What is worth noting is the fact that, the list which has gone viral has been entitled ' Unmarried PCS J 2018'. 
---
To retain our initiative towards free spirited and independent journalism we require your support |Pay Now
---
The list contains the names and details of all the unmarried men and women who got selected in the exam. 
This has led to a large social media uproar by the candidates whose details have been exposed on social media platforms, they allege that it is an invasion of their privacy and it make them vulnerable to harassment.  The list in question went viral on August 23. Many of the candidates thought initially that the list was being circulated at an official level, because such a detailed personal profile could only be found in the application forms filled by the candidates. 
It was only later that they realised that this was not being done officially and that something had gone tremendously wrong. 
It is not just the women candidates who are receiving anonymous calls from men who want to offer them marriage proposals but even the male candidates say that they are being continuously troubled in the aftermath of the leaked list.
 A senior official working with the UPPSC said that there was no need to feel disturbed by this because this would help many unmarried candidates find prospective partners. 
In 2016, the UPPSC had conducted an examination for the posts of deputy collector, DSP, revenue collector, tax officer etc and similarly the details of about 460 'unmarried' candidates had been released. The list was widely circulated on WhatsApp.
The disclosure and sharing of the personal details of the chosen candidates only reflects the lapse of provisions of data privacy in our country and how callous administrative outlooks can only intensify the problem. Moreover, the harassment that the chosen and 'unmarried' candidates are undergoing also goes on to show how obsessed and regressive our ideas on marriage and matrimony can be even while we live in the 21st century. 
Now that you are here...
From bottled water to oxygen cans, not even the basics are free in a market-driven world. Why then, do we take free and independent journalism for granted? We find ourselves at a time when more people like you, are reading and coming out in support of The New Leam's independent, in-depth and throughly issue based journalism than ever before. From grassroot stories and field-reports, to in-depth analysis of the pertinent political issues of our times, to news on gender, culture and educational issues- The New Leam has been dedicated to bringing out stories that speak out the soul of India and take you beyond the propaganda-filled corridors of mainstream journalism in India. We have made an important choice of keeping our journalism free of vested political interests, commercial funding and influence of partisan stakeholders, so that we can bring forward news and stories based on facts and provide a platform where readers can find information with integrity and a journalism premised on honesty.
Your support to The New Leam is your contribution towards giving a voice to the voiceless, going to the depths of issues that others shy away from and rigorously illuminating the flame of criticality and courage in dark times. We hope that you will come forward to support The New Leam today so that we can keep delivering quality-independent journalism to you and inform public opinion in the right direction. No matter how big or small your contribution may be, it is tremendously important. It takes only a moment, Support The New Leam now!