Haryana Election/CM Manohar Lal Khattar Calls Sonia Gandhi 'Dead Rat':Why India Normalises Sexist Politics
14/10/2019
Misogyny is embedded in Indian politics, but what are we doing about it?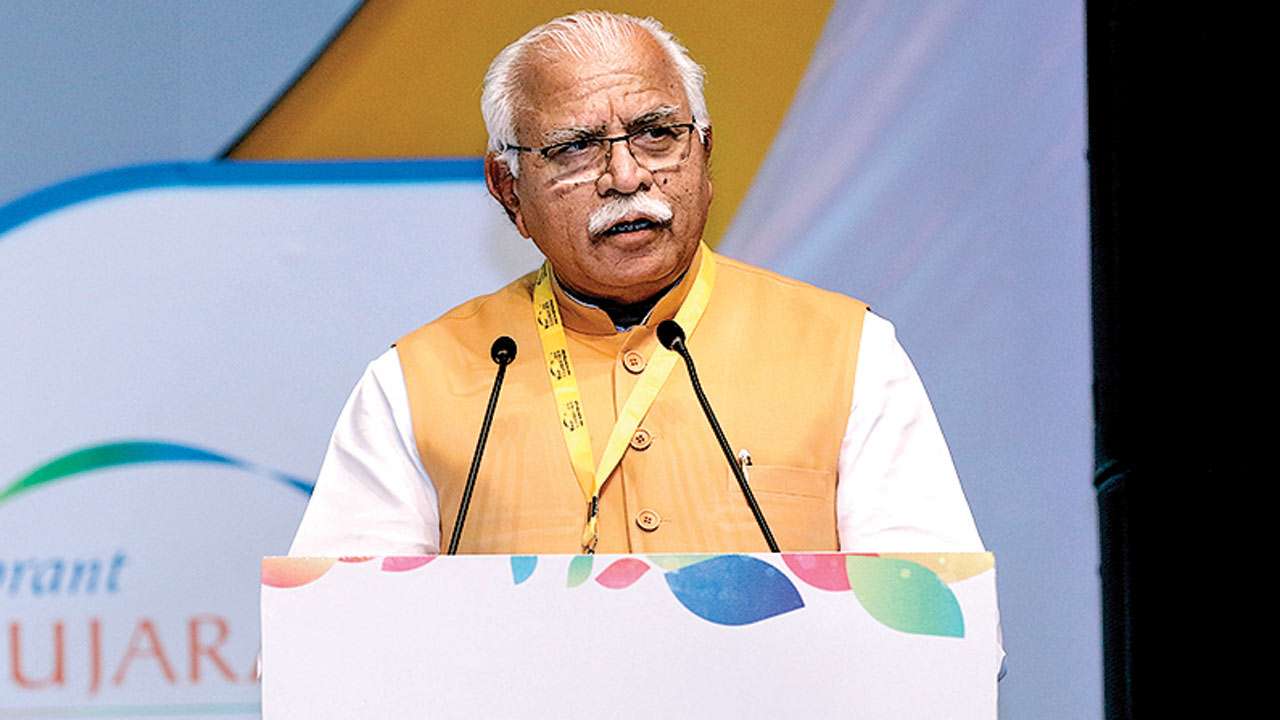 The Congress has condemned the derogatory statement made by Haryana CM Manohar Lal Khattar against Congress President Sonia Gandhi. During his campaign in Sonipat ahead of the Haryana elections, the CM called Congress President Sonia Gandhi a "dead rat." The Congress has condemned the statement and said that it goes on to show the "anti-women character"of the BJP. The Haryana CM said at the rally
" After the defeat in Lok Sabha election, Rahul Gandhi quit as the party president and said the new Congress chief would not be from the Gandhi family. We welcomed the decision, it is good to end dynastic politics. Then, these people started searching for a new president across the country. After three months, they made Sonia Gandhi the Congress chief. It was like Rhoda pahaad,nikli chuhiya, who bhi mari hui…(like digging up a mountain to find a mouse, that too a dead one)."
The Congress has asked for an immediate apology from the Haryana CM.
---
To retain our initiative towards free spirited and independent journalism we require your support |Pay Now
---
CM Khattar is known for making controversial remarks. Recently he was widely criticised for his remark on Kashmiri women after the scrapping of the special status of Jammu and Kashmir in August this year. The objectionable  remark made by the Haryana CM against Sonia Gandhi cannot be viewed in isolation and is connected with the wide spread misogyny in Indian politics. Recent examples of such misogyny include Samajwadi Party Azam Khan's remark on Jaya Prada when he said that he always knew that she wore a "khakhi underwear."
Similarly, Gopal Shetty from the BJP went on the offensive by claiming that actor Urmila Matondkar was chosen by the party solely on the basis of her looks. Making a comment on Priyanka Gandhi's sartorial choices, Harish Dwivedi said that everyone know that in Delhi Priynaka Gandhi dressed in jeans and tops but adorned a sari when she enters the constituencies. Women in Indian politics have been targeted with sexist slurs, abuses and stereotypes time and again. This goes on to show the very patriarchal and chauvinist mentality prevalent in our political culture.
Moreover, what adds to the problem of sexism is a climate that normalises such tendencies and instead of boycotting political leaders who make such discriminatory and insulting remarks on women, continues to grant them the permission to do so again and again.  The misogynist culture in Indian politics points to our collective degeneration and archaic mindsets.It is indeed shameful.
Now that you are here...
From bottled water to oxygen cans, not even the basics are free in a market-driven world. Why then, do we take free and independent journalism for granted? We find ourselves at a time when more people like you, are reading and coming out in support of The New Leam's independent, in-depth and throughly issue based journalism than ever before. From grassroot stories and field-reports, to in-depth analysis of the pertinent political issues of our times, to news on gender, culture and educational issues- The New Leam has been dedicated to bringing out stories that speak out the soul of India and take you beyond the propaganda-filled corridors of mainstream journalism in India. We have made an important choice of keeping our journalism free of vested political interests, commercial funding and influence of partisan stakeholders, so that we can bring forward news and stories based on facts and provide a platform where readers can find information with integrity and a journalism premised on honesty.
Your support to The New Leam is your contribution towards giving a voice to the voiceless, going to the depths of issues that others shy away from and rigorously illuminating the flame of criticality and courage in dark times. We hope that you will come forward to support The New Leam today so that we can keep delivering quality-independent journalism to you and inform public opinion in the right direction. No matter how big or small your contribution may be, it is tremendously important. It takes only a moment, Support The New Leam now!