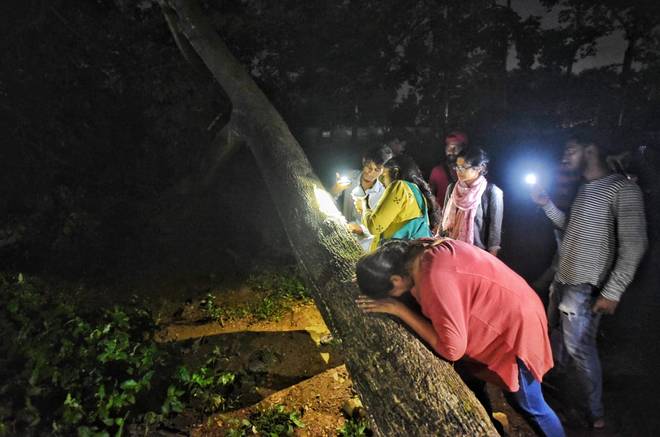 Mumbai is seeing a great deal of environmental activism as citizens come together to resist the felling of more than 2,600 trees in a portion of land in Mumbai's Aarey for the construction of a Metro Rail car shed. The latest judgement made by the Supreme Court displays the success and tremendous insistence on saving the environment by activists and fellow protestors. The apex court has ordered that trees will no longer be cut to make way for a car shed in the Aarey Colony. The next hearing in the case will be on October 21.
The issue has taken a political turn because Mumbai is just two weeks away from witnessing the Maharashtra State elections and the BJP ally Shiv Sena is vehemently opposing the move.
A special Bench of the Supreme Court is going to be hearing the plea that seeks to stay the felling of  such a large number of trees in the Aarey.
The special Bench had to be set up to look into the matter after a law student wrote a letter to the Chief Justice of India Ranjan Gogoi. An official notification reported that the letter has been registered as a PIL and the matter would be heard soon.
Meanwhile 29 people who had been arrested over the weekend for protesting against the felling of 2,600 trees have been granted bail.  The Mumbai Metro Rail Corporation has responded to the protests and the political turns that this incident has taken by arguing that the project would only be utilising 2% of the Aarey land and that there was nothing to be worried about.
The cutting of trees had begin of Friday night after the Bombay High Court had decided to dismiss a petition challenging the corporation's decision to allow the felling of 2,185 trees and plantation of 460 new trees for this project.
More than 200 protestors gathered at the Picnic Point in Aarey Colony and demanded that the decision to cut down the large number of trees be reconsidered and the forest patch be saved instead.
Police claimed that several protestors assaulted them but the protestors said that they had organised a peaceful vigil demonstration and that no such deviation had taken place. Those who protested were detained in large numbers by the police but have now been released.