The Anguish of a Class XII Student :The Crisis in Indian Economy
15/10/2019
As a youngster, the ongoing economic slowdown puts my future at stake.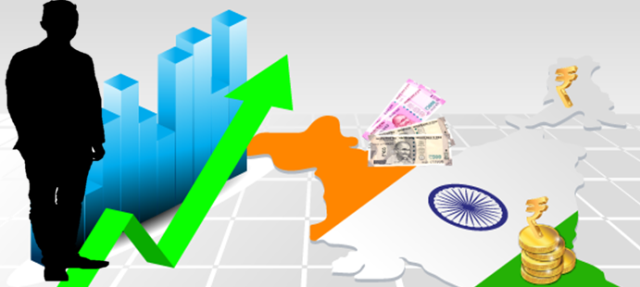 By Prabhaharan is a student of class XII. He lives in Madurai.
---
As a student who is soon going to be out of school, I often wonder about the ongoing economic slowdown and it's possible implications for generations like my own. Will it become impossible for me to get admission into a quality public university? Will I get a decently paying and stable job once I complete my education?
In newspapers and on news channels I often come across reports on India's ongoing economic crisis and it really makes me worry about how my nation will be able to successfully pull itself out of this grave situation.
---
To retain our initiative towards free spirited and independent journalism we require your support |Pay Now
---
The former RBI Governor has said that due to its populist moves, the Indian government's decisions on the economy has failed to work towards economic growth.  He also pointed out towards the failure of the government to have a clear cut vision for the growth and development of the economy and this he has argued is one of the primary reasons for India's rapidly declining economy. In my economics class I have studied how today my country is facing a terrible economic crunch and our economy has quickly been slipping down the ladder over the last six years.
Industrial production is undergoing an all time decline and this financial stress on the economy, is sure to have a long term impact.
I sometimes wonder if we are facing this economic crisis because of some controversial moves by the government such as the ill conceived policy of demonetisation and the poorly executed GST roll out. Did the steps of demonitisaton and GST roll out break the back of an already weak economy, were they our mistakes?
These days I am also reading in the newspapers about public sector banks being merged to form bigger banks. This consolidation of state-run banks to help out a sector struggling with a bad loan cleanup and aimed at creating lenders of global scale that can allegedly support the economy's surge to $5 trillion by 2024 really help or only be an indicator of rapid economic decline? Our neighbouring countries Nepal and Bangladesh are doing far better in terms of economic growth compared to India suggests a World Bank report. What cannot be overlooked is the fact that India's economy has been hit very hard by the recent global slowdown and dropped to 6% in 2019.
As a young student studying economics at school level and having just a couple of months before I step into the outer world of educational and career opportunities, I cannot help but feel a little worried about my future.
Is the government taking the adequate measures to fix this economic slowdown and ensure that the ordinary citizens of our country don't suffer or will it continue to turn a blind eye to the common man whose life stands at a standstill today.
The course that the Indian economy opts for today will really impact the futures of many young people like me, but is the government really listening ?
Now that you are here...
From bottled water to oxygen cans, not even the basics are free in a market-driven world. Why then, do we take free and independent journalism for granted? We find ourselves at a time when more people like you, are reading and coming out in support of The New Leam's independent, in-depth and throughly issue based journalism than ever before. From grassroot stories and field-reports, to in-depth analysis of the pertinent political issues of our times, to news on gender, culture and educational issues- The New Leam has been dedicated to bringing out stories that speak out the soul of India and take you beyond the propaganda-filled corridors of mainstream journalism in India. We have made an important choice of keeping our journalism free of vested political interests, commercial funding and influence of partisan stakeholders, so that we can bring forward news and stories based on facts and provide a platform where readers can find information with integrity and a journalism premised on honesty.
Your support to The New Leam is your contribution towards giving a voice to the voiceless, going to the depths of issues that others shy away from and rigorously illuminating the flame of criticality and courage in dark times. We hope that you will come forward to support The New Leam today so that we can keep delivering quality-independent journalism to you and inform public opinion in the right direction. No matter how big or small your contribution may be, it is tremendously important. It takes only a moment, Support The New Leam now!