Tihar Inmates Gain Access to Knowledge Amidst Prison Walls
08/10/2019
Tihar authorities set up an institute for the prison inmates in an attempt to provide them with life-improving opportunities.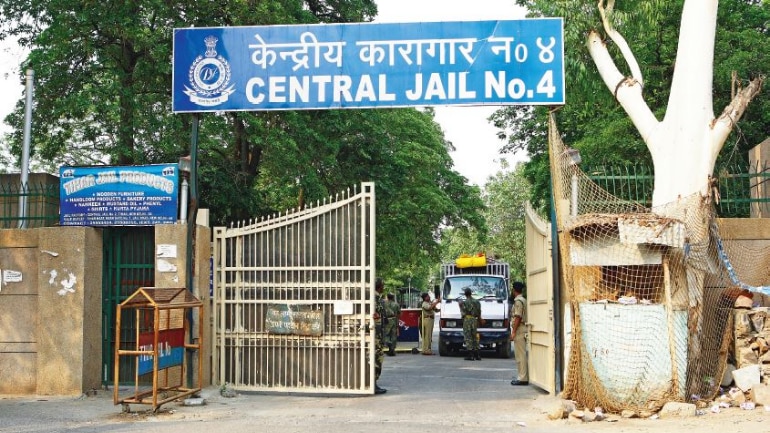 An institute was opened recently on Delhi's Tihar jail premises to impart skills and knowledge of computer applications and English to prison inmates. 
The teachers and instructors are not being invited from any where outside but the prison inmates who are skilled and qualified to impart such knowledge and skills are being roped in to share with other inmates.
The institute is called The Oasis Centre for Learning. It is located opposite ward number 6, amid a cover of lush green trees. The institute has been running for a few months but was formally inaugurated on September 25 with several courses being run by Indira Gandhi National Open University and National Institute of Open School.
---
To retain our initiative towards free spirited and independent journalism we require your support |Pay Now
---
According to a report in The Hindu, both the students and the teachers here are inmates. According to Superintendent Rajesh Chauhan. "At the institute, inmates are encouraged to appear for Class X and XII examinations, various certificate, graduation and post-graduation courses. At present, we have 752 students enrolled at the institute. There are also smart classrooms for them." 
For the inmates, attending classes at the institute is a way to pass their time inside the prison and more importantly, learn something which they could not when they were "free".
There is a provision for advanced classes as well. After graduating from the basic computer class, the inmates can take advanced class in the next room. 
This, however, is not the first time that inmates have gotten an opportunity to improve their knowledge and skills, inmates at Tihar have also been regularly enrolling in Delhi University's School of Open Learning. Jail inmates can also enrol in IGNOU and NIOS courses for free at the Tihar Study Centre.
Jail authorities say the enrolled candidates are mostly in their 20s or 30s and choose from a variety of professional courses, from BPO finance and accounting to NGO management and human rights. 
 "They are provided the complete course material free of cost for the selected programme. The coordinator also works with the university to help organize classes for students at the study centre. This helps the inmate prepare for qualifying exams," said Alok Verma, Director General Prisons in conversation with TOI.
Jail authorities believe educating the inmates also helps in maintaining law and order in the jail. Most of the people who have indulged in mischief at jail have never been part of any educational activity. 
"We have also commissioned an e-library for the inmates who are tech-savvy. This has been done keeping in mind the fact that most of the books are available or released on the net these days. A few projects are in the pipeline which, we believe, will boost reformation and rehabilitation of the inmates," told Mukesh Kumar, DIG (Prisons) to TOI.
Now that you are here...
From bottled water to oxygen cans, not even the basics are free in a market-driven world. Why then, do we take free and independent journalism for granted? We find ourselves at a time when more people like you, are reading and coming out in support of The New Leam's independent, in-depth and throughly issue based journalism than ever before. From grassroot stories and field-reports, to in-depth analysis of the pertinent political issues of our times, to news on gender, culture and educational issues- The New Leam has been dedicated to bringing out stories that speak out the soul of India and take you beyond the propaganda-filled corridors of mainstream journalism in India. We have made an important choice of keeping our journalism free of vested political interests, commercial funding and influence of partisan stakeholders, so that we can bring forward news and stories based on facts and provide a platform where readers can find information with integrity and a journalism premised on honesty.
Your support to The New Leam is your contribution towards giving a voice to the voiceless, going to the depths of issues that others shy away from and rigorously illuminating the flame of criticality and courage in dark times. We hope that you will come forward to support The New Leam today so that we can keep delivering quality-independent journalism to you and inform public opinion in the right direction. No matter how big or small your contribution may be, it is tremendously important. It takes only a moment, Support The New Leam now!