Four of Five Indian Children Diagnosed with Cancer Do not Survive Beyond 5 Years
07/11/2019
India's national survival rate for juvenile cancers – less than 20%, according to the World Health Organisation.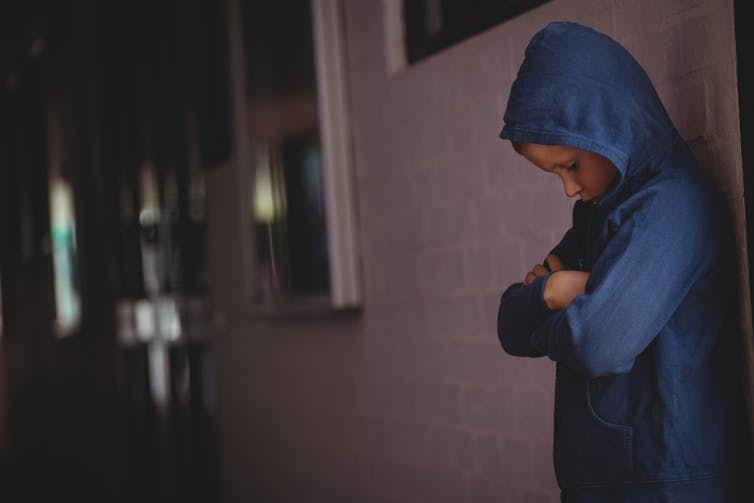 In a study published in July this year, India has recorded a very poor survival rate in the category of children with cancer. Delays in diagnosis, steep expenses, non-completion of treatment and the scarcity of cancer centres in rural India are some of the reasons.
The report published in the The Lancet Oncology, a global journal, showed that worldwide, most children with cancer are from low- to middle-income countries and have poor survival rates, but if provided with timely diagnosis, children with cancer have a high rate of survival.  India's national survival rate for juvenile cancers – less than 20%, according to the World Health Organisation.
India has the highest prevalence of childhood cancer because of its higher population of young people, 30% of its population is below 14 years, according to the 2011 Census.
---
To retain our initiative towards free spirited and independent journalism we require your support |Pay Now
---
In order to understand why most children with cancer in India do not survive five years, IndiaSpend interviewed patients, non-governmental organisations and doctors. The reasons were found to be delays in diagnosis, high medical expenses and non-completion of treatment are significant reasons.
According to the Lancet study, about 50,000 Indian children up to 19 years of age suffer from cancer each year. According to Girish Chinnaswamy, the head oncologist at the Tata Memorial Hospital, the actual figure might be closer to 75,000, as reported in HealthCheck article.
And of these 75,000, approximately 20,000 children remain undiagnosed and untreated and their survival rate is 0%. "For the 55,000 who are accessing treatment, 15,000 are receiving a good standard of treatment with trained oncologists as well as social, dietary and financial support and this group has a survival rate of 70%," he mentioned.
The other 20,000-30,000 are visiting centres with less-trained oncologists and without holistic components such as education, social support and nutrition. Their survival rate is around 30%-40%, he further highlighted.
According to Anil Nair, chief executive officer of St Jude India Child Care Centres, which provides accommodation for parents and children undergoing cancer treatment in six cities including Mumbai, "Sometime the problems that families are not accessing appropriate treatment, or they are abandoning treatment once it has started."
Another factor is the high cost of treating paediatric cancers. Unlike cancers in adults, cancers in children need a whole team of medical oncologists, radiologists, pathologists, internists and others 
Back in September 2017, IndiaSpend had also reported that nearly 70% of the Indian population lives in rural India. And nearly 95% of cancer-care facilities are in urban India. India has 0.98 oncologists per million population, compared to 15.39 in China, 25.63 in the Philippines and 1.14 in Iran.
It has been found for children undergoing treatment, at least a third of the survival gap is due to unfinished treatment. Up to 90% of children with cancer in lower- and middle-income countries will abandon treatment, compared to 15% worldwide. It is estimated that lower- and middle-income countries account for 99% of treatment abandonment worldwide.
According to a study which analysed patients over six years at the Tata Memorial Hospital, Thirty-one percent families abandon treatment to opt for traditional complementary alternative medicine, 28% because of financial constraints and 26% because of the false belief that cancer is incurable.
"Just the cost of staying in Mumbai itself during treatment costs about as much as the treatment and this can force many families to head back home before treatment is finished," explained Anil Nair of St Jude's.
More problematic is that families that do not have access to facilities like this will often live on the footpath next to cancer centres for as much as two years, leaving the child vulnerable to secondary infections. Families thus survive without toilets or cooking facilities. The overall experience can leave families dejected and demoralised to the point where they often abandon treatment and return home.
Mr Chinnaswamy argued that for elimination of these causes of abandonment, treatment requires a multidisciplinary team of well trained oncologists, nutritionists, nurses, psychologists, data scientists, and social workers. As this is the difference between at least 50 centres in the country which have a survival rate of 70%, compared to the others which have 30%-40%.
Now that you are here...
From bottled water to oxygen cans, not even the basics are free in a market-driven world. Why then, do we take free and independent journalism for granted? We find ourselves at a time when more people like you, are reading and coming out in support of The New Leam's independent, in-depth and throughly issue based journalism than ever before. From grassroot stories and field-reports, to in-depth analysis of the pertinent political issues of our times, to news on gender, culture and educational issues- The New Leam has been dedicated to bringing out stories that speak out the soul of India and take you beyond the propaganda-filled corridors of mainstream journalism in India. We have made an important choice of keeping our journalism free of vested political interests, commercial funding and influence of partisan stakeholders, so that we can bring forward news and stories based on facts and provide a platform where readers can find information with integrity and a journalism premised on honesty.
Your support to The New Leam is your contribution towards giving a voice to the voiceless, going to the depths of issues that others shy away from and rigorously illuminating the flame of criticality and courage in dark times. We hope that you will come forward to support The New Leam today so that we can keep delivering quality-independent journalism to you and inform public opinion in the right direction. No matter how big or small your contribution may be, it is tremendously important. It takes only a moment, Support The New Leam now!