India Based Fake News Network Responsible for Running over 265 Spoof Websites
17/11/2019
The European Union has revealed that an Indian company has been running 265 news websites selling fake news.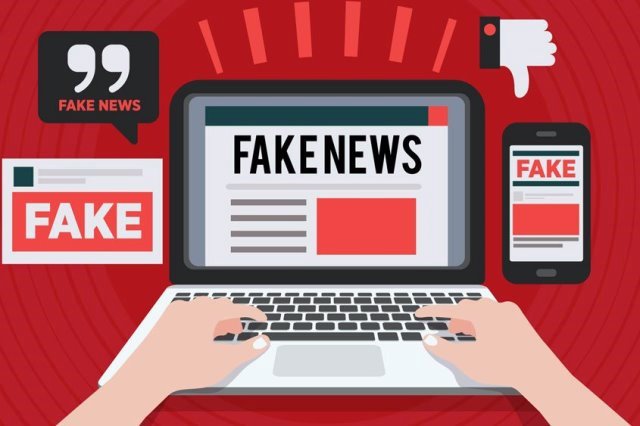 We don't know a lot about the organisation that allegedly sponsored the unofficial visit of a delegation from the European Union last month to the disputed Kashmir Valley. But now it is being alleged that this organisation has links to an international fake news network that is being managed by an Indian influence network. The organisation runs more than 265 news websites across 65 countries in the world. It has been found out by an extensive study of the organisation conducted by a non-governmental organisation EU DisinfoLab that the main aim of these websites is to turn governmental as well as public perceptions against Pakistan internationally. Most of the websites that this organisation runs are named after defunct newspapers or websites.
In a shameful unfolding of events it has been found out that an Indian company named 'EP Today' and is run by an 'Indian Influence Network' is responsible for running more than 265 fake media outlets across 65 countries of the world. This revelation has been made by the EU Disinfo Lab, an independent platform that works for fighting fake news and disinformation regarding the European Union.
The EU Disinfo group found out that most of the websites being run by the Indian Influence Network were named after extinct local newspapers or spoof real media outlets.
---
To retain our initiative towards free spirited and independent journalism we require your support |Pay Now
---
The organisation lists some primary reasons as to why these news websites exist, the main reasons are stated as to influence international institutions and elected representatives to cover specific events or programs, give information in favour of local NGOs that will enable them to validate their work, influence the public perception on Pakistan etc.
The group has stated that it began to study the website owned by the portal that had called itself a monthly news magazine for the European Parliament, when it realised that most of the articles found on the website were against Pakistan or about the minorities living in different parts of India. The study added that the EU Disinformation Task Force called the European External Action Service's East StratCom and found EP Today to be nothing but a lobby group. The group is managed by Indian stakeholders and has ties with a large number of NGOs and think tanks.
Now that you are here...
From bottled water to oxygen cans, not even the basics are free in a market-driven world. Why then, do we take free and independent journalism for granted? We find ourselves at a time when more people like you, are reading and coming out in support of The New Leam's independent, in-depth and throughly issue based journalism than ever before. From grassroot stories and field-reports, to in-depth analysis of the pertinent political issues of our times, to news on gender, culture and educational issues- The New Leam has been dedicated to bringing out stories that speak out the soul of India and take you beyond the propaganda-filled corridors of mainstream journalism in India. We have made an important choice of keeping our journalism free of vested political interests, commercial funding and influence of partisan stakeholders, so that we can bring forward news and stories based on facts and provide a platform where readers can find information with integrity and a journalism premised on honesty.
Your support to The New Leam is your contribution towards giving a voice to the voiceless, going to the depths of issues that others shy away from and rigorously illuminating the flame of criticality and courage in dark times. We hope that you will come forward to support The New Leam today so that we can keep delivering quality-independent journalism to you and inform public opinion in the right direction. No matter how big or small your contribution may be, it is tremendously important. It takes only a moment, Support The New Leam now!