LIVING MEMORY : Fidel Castro: Revolution is Love, Love is Revolution
25/11/2019
Cuba marks the third anniversary of the death of revolutionary leader Fidel Castro on November 25, 2017.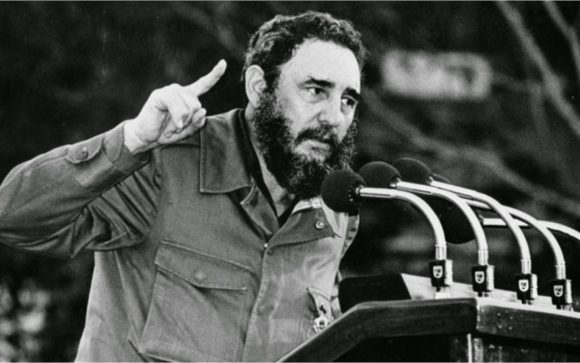 By Rajkumar

---
At a time when global capitalism shatters all alternative aspirations it is important to remind ourselves of the spirit of a true revolutionary—the way Fidel Castro did wonders. Indeed, Cuba under the leadership of Castro showed the limits to American power. In this small piece a committed student of radical politics pays his homage to the revolutionary who was guided by a great feeling of love.
---
To retain our initiative towards free spirited and independent journalism we require your support |Pay Now
---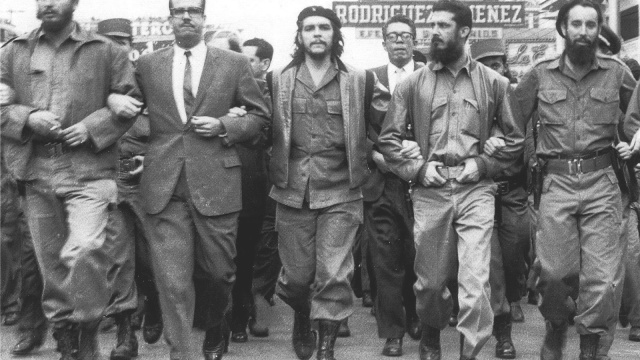 Fidel Castro reminds us of the story of a wise man who constantly 'emptied his bowl'. The story goes like this 'he was an idealist with principles and morals. He professed the highest values of humanism and stood by that even at the cost of his life. The world around him began to crumble and yet he remained unchanged holding high the mantle of humanistic creed. He survived and when asked how he overcame all the hardship he said "my bowl remained the same but I emptied it constantly to fill it with what life had to offer"
Born in Biran, Cuba in 1926 to a wealthy landowning father his life was magical to say the least. As a symbol against oppression, he came to embody the values and morality that defined a generation of revolutionaries. His close friend and comrade Che Guevara once described, that "a true revolutionary is guided by a great feeling of love". It was this love for poor that drove Castro away from the comforts of his home and to fight for his countries freedom, from dictatorship and imperialism.
"History will absolve me", said Castro in his speech defending his attack on the Moncada barracks in 1953. According to Fidel the Cuban revolution begins from that moment. After the amnesty, he leaves for Mexico to prepare for a guerrilla expedition where he befriends Ernesto 'Che' Guevara, a 27 year old argentine revolutionary who had studied medicine. After landing in Cuba onboard the ship Granma with 81 fighters, the guerrillas headed by Fidel and Che fought the dictatorship for 25 months from the mountains of Sierra Maestra. The sacrifices of the revolutionaries cannot be explained in any ordinary terms for the conditions were harsh to say the least. In January 1, 1959 Dictator Fulgencio Batista flees the country paving way for Fidel's march to Havana. The initial days of the revolution can be best summed up by a poem written by Anton Arrufat
I fixed the errors of your government,

I distributed the bread and befriended the poor.

Yes, it is true: in the process, I raided our house.

There is nothing left in it. I gave away

our goods, distributed our inheritance,

to the last items, the amphorae, the textiles,

the skins, the wheat, the spoons.

Our house stands empty, and still

there was not enough for everyone.
"A revolution is not a bed of roses, it is a struggle between the future and the past", said Castro. And thus began the radical reconstruction of Cuba on socialist principles. To build communism it is necessary, simultaneous with the new material foundation, to build the new men and women, said Che. Each year a goal was set starting from 1959, the year of liberation. 1960 was the year of agrarian reforms, 1961, the year of education, 1962, the year of planning and so on. The most notable achievements of the revolution were in the field of education, nutrition and health service. The quest for an egalitarian society was fully attained in these fields where free and compulsory education and health benefits reached every corner of Cuba. On the quest for liberation from all oppression, he lost his close friend Che Guevara in 1967 and his dreams, for a brief moment got shattered with the collapse of Soviet Union, the backbone of Cuban economy till then. Yet, his resolve to carry forward the goals of revolutions did not stop.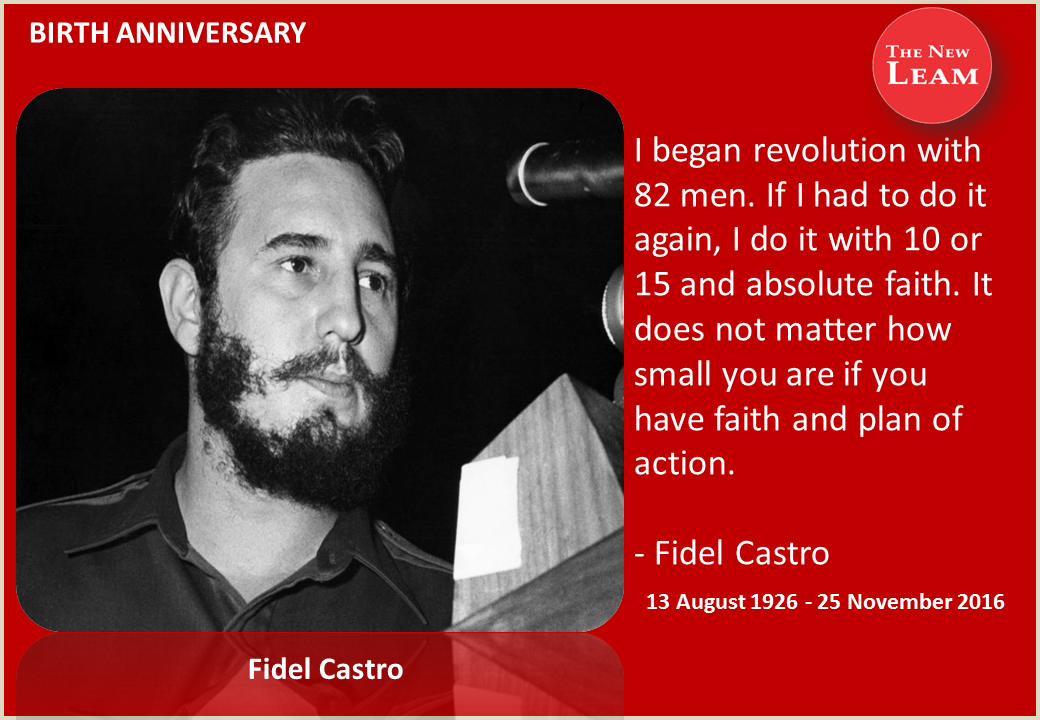 Castro was a legend long before his death. He survived six hundred and thirty seven attempts on his life, defeated a U.S backed military invasion, outlasted 11 U.S presidents, made his country prosperous despite trade embargo, sanctions and isolation. He knew what was asked of him and sacrificed all that is needed for the supreme cause of the revolution. It is a fact that Cuba stands ahead of U.S in the field of education and health even today showcasing what a socialist society ought to be for future generations. As a revolutionary, he constantly learned and unlearned his Marxism. Though the times in which he lived were brutal, he symbolised hope in moments of despair.
As the captain of the ship he sailed safe through rough times and passed on the mantle when time came. Interestingly in his last letter to his children Che wrote "If imperialism still exists, we'll set out to fight it. If it is finished, you, Camillo and I will take a vacation on the moon".
Fidel Castro in his last televised speech said that his time to leave has come and it for the future generations to carry forward the symbol of hope and struggle. What can be more humane, than the life of a revolutionary who is like the stars that brighten the sky in the night.
The lessons of history have shown time and again that there is no final consensus or judgement on a revolutionary's life. He can only be understood in his own terms and times. As far as the creed of a revolutionary is concerned, a poet aptly put it in the following words
"The sailor sails on, though he knows he will never touch the stars that guide him"
Fidel Castro was a revolutionary in every sense of word and his love for humanity transcended all barriers. He was in every fibre of his being the man of action.
Now that you are here...
From bottled water to oxygen cans, not even the basics are free in a market-driven world. Why then, do we take free and independent journalism for granted? We find ourselves at a time when more people like you, are reading and coming out in support of The New Leam's independent, in-depth and throughly issue based journalism than ever before. From grassroot stories and field-reports, to in-depth analysis of the pertinent political issues of our times, to news on gender, culture and educational issues- The New Leam has been dedicated to bringing out stories that speak out the soul of India and take you beyond the propaganda-filled corridors of mainstream journalism in India. We have made an important choice of keeping our journalism free of vested political interests, commercial funding and influence of partisan stakeholders, so that we can bring forward news and stories based on facts and provide a platform where readers can find information with integrity and a journalism premised on honesty.
Your support to The New Leam is your contribution towards giving a voice to the voiceless, going to the depths of issues that others shy away from and rigorously illuminating the flame of criticality and courage in dark times. We hope that you will come forward to support The New Leam today so that we can keep delivering quality-independent journalism to you and inform public opinion in the right direction. No matter how big or small your contribution may be, it is tremendously important. It takes only a moment, Support The New Leam now!