One Nation One Ration programme faces many challenges: Experts
17/11/2019
The main objective of the scheme is to introduce nation-wide portability of ration card holders under National Food Security Act, 2013 (NFSA), without the need to obtain a new ration card.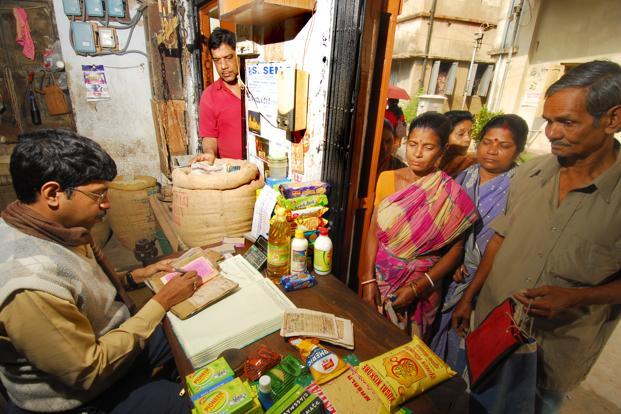 Back in July, Indian government's Ministry of Consumer Affairs, Food & Public Distribution launched a new scheme namely Integrated Management of Public Distribution System (IM-PDS). The scheme was introduced to sustain the reforms brought by scheme on 'End to End Computerization of Targeted Public Distribution System (TPDS) Operations' by the Department of Food & Public Distribution during 2018-19 and 2019-20. 
The main objective of the scheme is to introduce nation-wide portability of ration card holders under National Food Security Act, 2013 (NFSA), to lift their entitlement foodgrains from any FPS in the country without the need to obtain a new ration card, by integrating the existing PDS systems/portals of States/UTs with the Central systems/portals, etc.
The scheme is commonly been referred as 'One Nation, One Ration Card' scheme. 
---
To retain our initiative towards free spirited and independent journalism we require your support |Pay Now
---
Keeping in view the physical progress under ongoing scheme and readiness for implementation of National Portability in few States, the scheme has been implemented on a pilot basis in few States only till now.
In August, Union Minister Shri Ram Vilas Paswan inaugurated the scheme in two clusters of adjoining States of Andhra Pradesh & Telangana and Gujarat & Maharashtra. The scheme is envisaged to be introduced in more States by 1st January 2020. The date set for the scheme to reach nation-wide portability of ration card holders who receive subsidized foodgrains under NFSA from anywhere in the country is 1st June 2020.
The 'One Nation, One Ration Card' programme is reportedly set to provide subsidised food to India's 450 million itinerant workers anywhere in the country. But according to experts, to implement it, some basic conditions first have to be met – states must have accurate migrant numbers, which is currently partially unavailable, and thousands of fair price shops to have electronic point-of-sale (PoS) machines for flawless biometric authentication of a beneficiary's identity. 
Migrants have to be tracked as they are the most important group of people who could benefit from the scheme. Specially the poor urban migrants who are unable to access subsidised food benefits when they migrate for work leaving them and their family suffering from undernourishment. 
According to the 2011 Census, Indian interstate and intrastate migrants make for about 37% of the country's total population. But the government still does not possess accurate state-wise numbers for migrants. 
Currently, the central government supplies subsidised food grains under the National Food Security Act, 2013, at Rs 1-3/kg, to more than 800 million people through 500,000 'ration' shops. The allocation to each family depends on the number of members, and is marked in the ration card issued by the state government to the head of the family. This card is digitally linked to Aadhaar, a 12-digit unique identification number used to verify the identity of Indian citizens.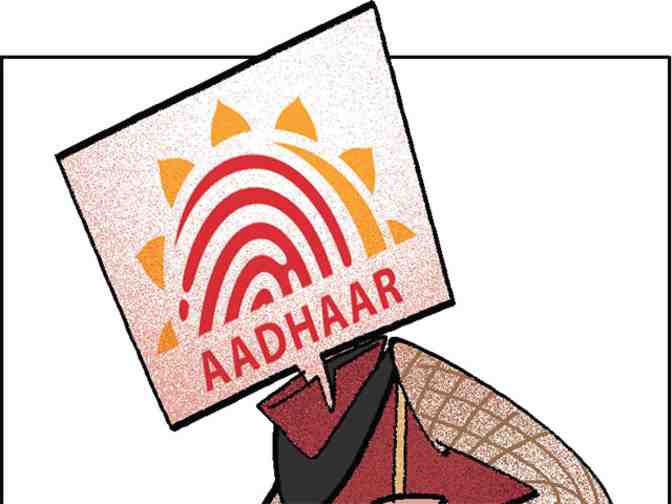 Under the existing system, once a beneficiary of the food ration scheme migrates, he or she has to apply for a fresh ration card at the new place. But the 'One Nation, One Ration Card' system – also linked to Aadhaar – would eliminate the need for a new card. This way, it aims to deliver the promise of Aadhaar – portability of government benefits without the need for any other proof of identity.
But linking of Aadhaar with the ration cards has already run into controversies when there were instances reported of people being denied food due to absence of Aadhaar card or malfunctioning of the Biometric authentic system. Many experts argue the same could happen with the new scheme. 
The Pilot schemes is said to have already reported some glitches.
The Odisha government began implementing a pilot of the 'One Nation One Ration' system on September 1, 2019, for its intrastate migrants. Out of 32 million beneficiaries, 1.8 million (6%) could not get their Aadhaar linked with their ration card before September 15, 2019, the deadline mandated by the Odisha government.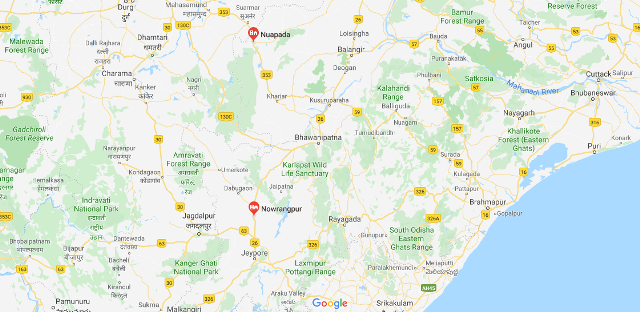 Up to 35% of households did not have Aadhaar-seeded ration cards, an October 2019 study of 348 households in Nabarangpur, Nuapada and Malkangiri districts of Odisha had found. Of these, 31% had children under 10 years of age. Upto 12.42% individuals did not have an Aadhaar number while 19% submitted it but could not not get it linked to their ration card, the study by the Khadya Adhikar Abhiyan had found.
A similar situation is there in Gujarat as well, tribal communities in Gujarat have reported not being able to get ration due to poor internet connectivity even in their own villages. 
Second issue is that the seasonal migrant workers are not been tracked.
The latest publicly available data from the 2011 Census shows that the exact number of migrant workers within India is not easy to measure, especially at the state level. This leaves a major challenge for the programme implementers to reach a major chunk of beneficiaries in the country.
This will require a proper study of migration patterns across the country, information on the inflow and outflow of migrants will be crucial for the allocation of the ration cards.
Currently the central government allots food grains to the state, according to the district-wise requirement based on the number of ration card holders and previous year's allocation, this will also be challenging as how different states would implement the programme.
Most crucial is also availability and efficiency of Electronic PoS machines in the ration shops.
According to data showed in Lok Sabha, by February 2019, only 72% of fair price shops (388,012 of 533,165) across the country had installed electronic PoS machines. Bihar, which has the second highest number of immigrants in the country after Uttar Pradesh, had the least number of devices installed.
Policy experts further argue that government will need to disclose the information and data to the public for better implementation of the programme. Most important of all, regular monitoring and error-checks would be required for its smooth execution.
Now that you are here...
From bottled water to oxygen cans, not even the basics are free in a market-driven world. Why then, do we take free and independent journalism for granted? We find ourselves at a time when more people like you, are reading and coming out in support of The New Leam's independent, in-depth and throughly issue based journalism than ever before. From grassroot stories and field-reports, to in-depth analysis of the pertinent political issues of our times, to news on gender, culture and educational issues- The New Leam has been dedicated to bringing out stories that speak out the soul of India and take you beyond the propaganda-filled corridors of mainstream journalism in India. We have made an important choice of keeping our journalism free of vested political interests, commercial funding and influence of partisan stakeholders, so that we can bring forward news and stories based on facts and provide a platform where readers can find information with integrity and a journalism premised on honesty.
Your support to The New Leam is your contribution towards giving a voice to the voiceless, going to the depths of issues that others shy away from and rigorously illuminating the flame of criticality and courage in dark times. We hope that you will come forward to support The New Leam today so that we can keep delivering quality-independent journalism to you and inform public opinion in the right direction. No matter how big or small your contribution may be, it is tremendously important. It takes only a moment, Support The New Leam now!