Suspense over Maharashtra Government Formation Continues…
19/11/2019
Congress interim chief Sonia Gandhi meets important leaders to discuss alliance possibility in Maharashtra.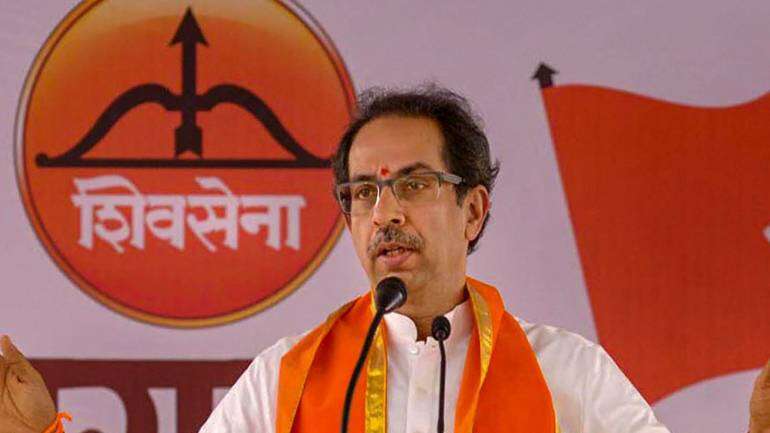 Maharashtra is still in a flux as the new government is yet to be formed even several weeks after the results of the assembly elections were announced. Presently, the Shiv Sena is busy in conducting talks with the Congress and the NCP to see if it can become possible for it to form an alliance and make the next government in Maharashtra. 
Meanwhile as the negotiations in Maharashtra are in full swing, the Congress interim chief Sonia Gandhi chaired a meeting with senior part leaders Mallikarjun Karge, AK Antony and Ahmed Patel at her residence in New Delhi. The meeting came a day after she held a discussion with the NCP chief Sharad Pawar. The Shiv-Sena has said that meanwhile it will uproot its long-time ally BJP for having challenged the Uddhav Thackery led party.
Sources have revealed that a power sharing deal has been finalised between the Shiv-Sena and the Congress-NCP to end the political uncertainty that has clouded any clarity within the state. It is being said that the Shiv-Sena chief Uddhav Thackery will be at the helm of affairs and there will be no rotation of chief ministership in the state. There would be two Deputy Chief Ministers, one each from the Congress and the NCP and the Speaker's post will be decided by both the parties. The three are all set up to set up a non-BJP government in Maharashtra. It is hoped that after a prolonged turmoil the state will now be able to have a government of its own.
---
To retain our initiative towards free spirited and independent journalism we require your support |Pay Now
---
Now that you are here...
From bottled water to oxygen cans, not even the basics are free in a market-driven world. Why then, do we take free and independent journalism for granted? We find ourselves at a time when more people like you, are reading and coming out in support of The New Leam's independent, in-depth and throughly issue based journalism than ever before. From grassroot stories and field-reports, to in-depth analysis of the pertinent political issues of our times, to news on gender, culture and educational issues- The New Leam has been dedicated to bringing out stories that speak out the soul of India and take you beyond the propaganda-filled corridors of mainstream journalism in India. We have made an important choice of keeping our journalism free of vested political interests, commercial funding and influence of partisan stakeholders, so that we can bring forward news and stories based on facts and provide a platform where readers can find information with integrity and a journalism premised on honesty.
Your support to The New Leam is your contribution towards giving a voice to the voiceless, going to the depths of issues that others shy away from and rigorously illuminating the flame of criticality and courage in dark times. We hope that you will come forward to support The New Leam today so that we can keep delivering quality-independent journalism to you and inform public opinion in the right direction. No matter how big or small your contribution may be, it is tremendously important. It takes only a moment, Support The New Leam now!