China's Communist Party is Playing Out Extreme Violation Against the Country's Muslim Minorities
02/12/2019
Beijing is horrifyingly repressing its Uyghur Muslim population in torturous detention camps and converting them into conformists.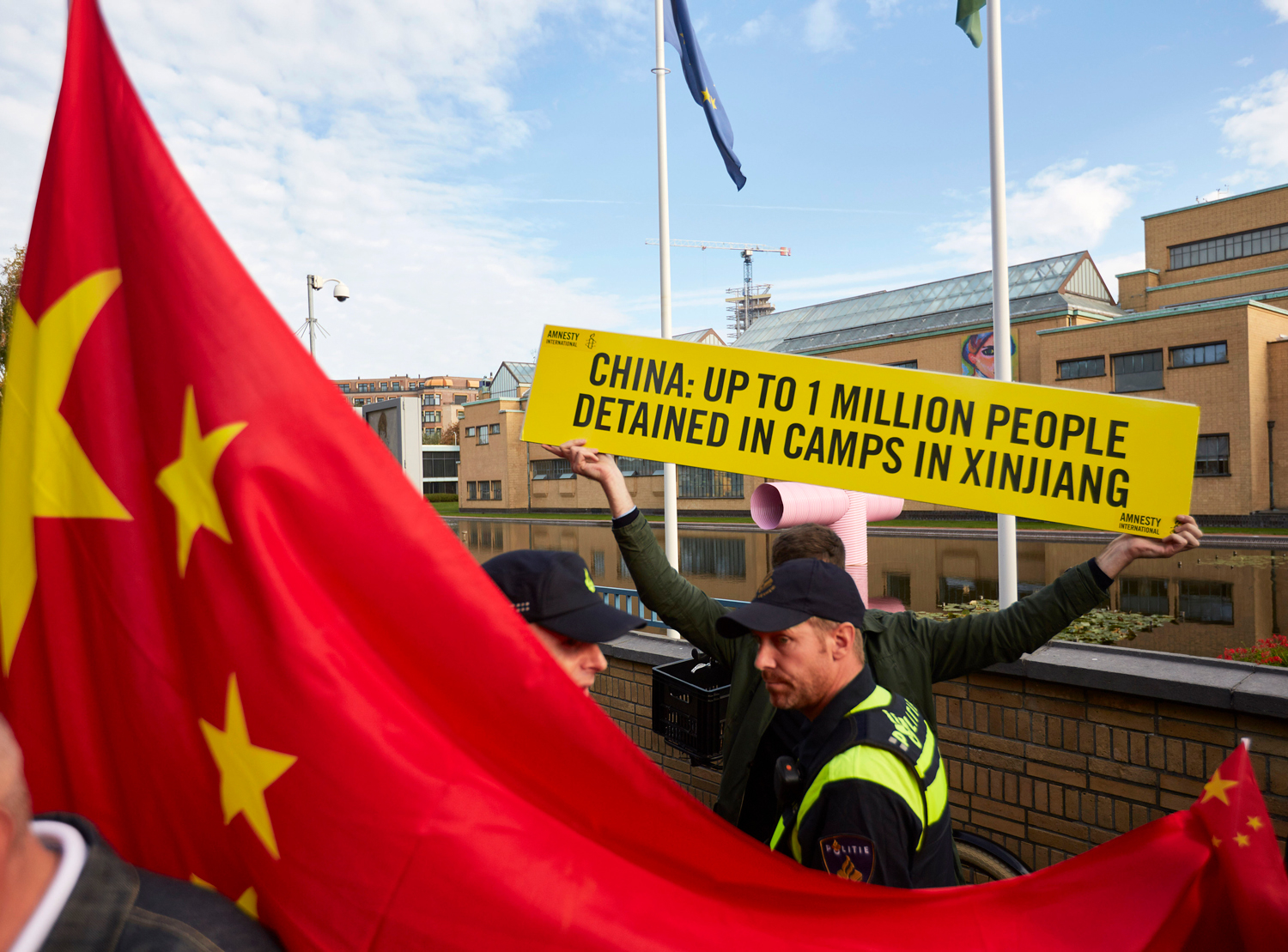 Data leaks from China reveal the shocking truth about the country's Muslim population which is presently experiencing unprecedented brutality in the hands of the state. The data leaks and documents that have come under the scanner reveal how the Chinese nation-state has been engaged in brainwashing hundreds of thousands of Muslims in a network of high-security prison camps. 
About 1 million Muslims detained in camps, some forced to work in factories
The prison camps are located within the Xinjiang region of China. The government has responded to the widespread criticism against its brutal treatment and brainwashing exercise of its Muslim population, by saying that the camps are created for providing education and training to the Muslim population and has dismissed all charges of exploitation and human rights abuse.
---
To retain our initiative towards free spirited and independent journalism we require your support |Pay Now
---
An article published by BBC News reported how the prison-camps are being used to lock-up, torture and indoctrinate Muslim people often with severe brutality and inhuman treatment. The Chinese government has however only dismissed the claims over and over again. The data leak was made bu the International Consortium of Investigative Journalists(ICIJ), which worked with 17 media partners, including the BBC,Panorama and the Guardian.
The joint investigation into the Chinese matter revealed that Beijing's claims that such camps were for skill-training and education are thoroughly fake and instead these were camps for discrimination and sustained violence against the country's Muslim people. 
The investigation found evidence that undermines all claims made by the Chinese government and revealed that the detentions camps that have been built across Xinjiang over the past three years are not meant for voluntary re-education, as claimed by the government authorities.
It is believed that more than one million people from the Muslim Uighur community have been detained in these camps without any trial. 
The leaked documents include an instruction manual for those who run these detention camps, the manual was created and used strictly under the state's supervision. 
The instructions made it clear that the camps should be run as high security prisons, with strict discipline, punishments and no escape. 
The manual includes suggestions such as-
Increase discipline and punishment of behavioral violations
Promote repentance and confession
Make remedial Mandarin studies the top priority
Encourage students to truly transform
Ensure full video surveillance coverage of dormitories and classrooms free of blind spots.
The above points from the instruction manual make it clear that the authorities did not want any aspect of the prisoner's life to be left unmonitored  and uncontrolled. From fixed bed positions, queue positions, fixed classroom seats to fixed station during skilled work- every aspect of the detained person's life was closely put under surveillance.
Moreover, even daily activities such as getting up, washing and taking bath, eating, sleeping and using the loo were all to be monitored closely. There are documents that also go on to show the extent to which the detentions were severe and how within just one week, more than 15,000 Muslims were sent to camps in 2017. Everyone who finds themselves in the detention camps is exposed to emotional, psychological as well as physical torture and does not know for how long he/she will continue being under detention. The instruction memo also indicates that the detainees can only be released when they demonstrate they have transformed their behavior, beliefs and language. 
Moreover, strict disciplinary action is in store for anybody who dares questions the system or harbours any negative attitude towards the Chinese government. 
It is indeed an attempt at mass brainwashing and conversion of the Muslim population and is targeted to this entire ethnic community with the purpose of altering their traditional cultures.
It is an attempt to wipe out the Muslim Uighurs of the Xinjiang as a separate, lowly and unworthy community 
From points for "ideological transformation" to points for unquestioned compliance- this certainly can be seen as an attempt to marginalise and shut up all kinds of cultural differences from China's Xinjiang region.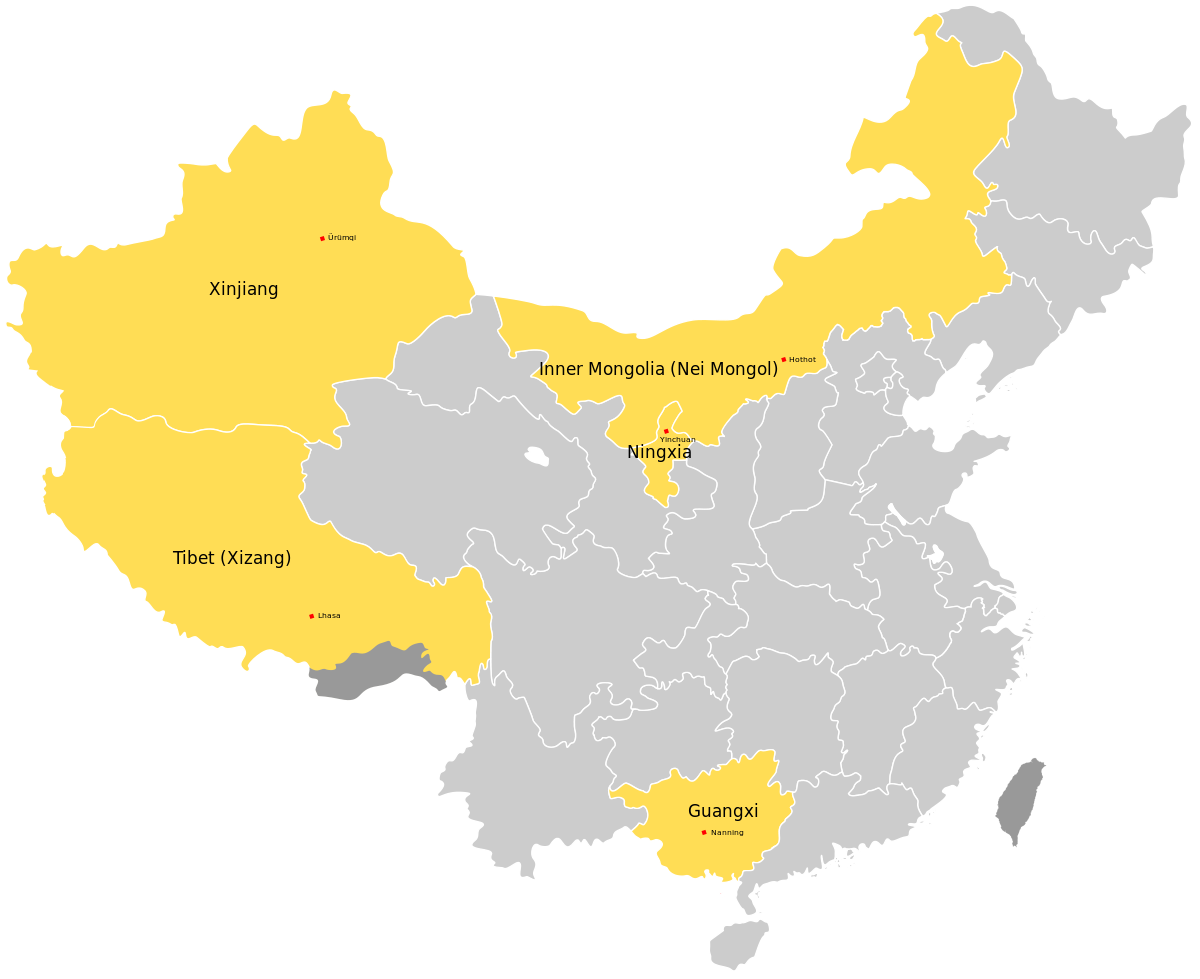 With the leaked documents, the intensity and gravity of Beijing's evil treatment of its Muslim population is beginning to see the light of the day. 
It is impossible for the world to now ignore the human rights abuses and oppression of the Muslim minority in what can be termed as modern-day "concentration camps." 
The vast efforts of cultural programming, ethnic cleansing and physical torture only confirm China's embedded discomfort with different cultures and religious ideologies. With prisoners routinely being published for practicing their faiths and being detained without any trial, the heinous condition of the Chinese Muslims has drawn widespread worldwide condemnation.
Sexual abuse, rampant physical torture, psychological brainwashing and a steady attempt at ethnic cleansing have made these detention camps an immensely inhuman and violative space for the inmates. 
These dark stories of violence and brutality force us to not just look at the plight of these detainees with critical understanding and deep empathy but to also strive for a world where human rights are respected and violation is condemned by speedy justice. 
The forced transformation of the detainees in terms of religious conversion and making them party-approved cultural, ideological and ethnic agents is surely the target of these atrocious concentration camps.
The international community can no longer turn a blind eye to the unfolding crisis of China's Muslim population. 
It is quite evident that the Chinese Communist Party's ideological commitment to totalitarianism has become converted into regular and routinised brutal action, intended to forcibly bring into its fold anyone who dares to question the Communist Party. 
It is time for  world leaders to come together and fight this unprecedented torture of the Muslims of China.
Now that you are here...
From bottled water to oxygen cans, not even the basics are free in a market-driven world. Why then, do we take free and independent journalism for granted? We find ourselves at a time when more people like you, are reading and coming out in support of The New Leam's independent, in-depth and throughly issue based journalism than ever before. From grassroot stories and field-reports, to in-depth analysis of the pertinent political issues of our times, to news on gender, culture and educational issues- The New Leam has been dedicated to bringing out stories that speak out the soul of India and take you beyond the propaganda-filled corridors of mainstream journalism in India. We have made an important choice of keeping our journalism free of vested political interests, commercial funding and influence of partisan stakeholders, so that we can bring forward news and stories based on facts and provide a platform where readers can find information with integrity and a journalism premised on honesty.
Your support to The New Leam is your contribution towards giving a voice to the voiceless, going to the depths of issues that others shy away from and rigorously illuminating the flame of criticality and courage in dark times. We hope that you will come forward to support The New Leam today so that we can keep delivering quality-independent journalism to you and inform public opinion in the right direction. No matter how big or small your contribution may be, it is tremendously important. It takes only a moment, Support The New Leam now!