UN Labels India's New Citizenship Law "Fundamentally Discriminatory"
14/12/2019
The United Nations has condemned India's Citizenship Act and labelled it "Fundamentally Discriminatory."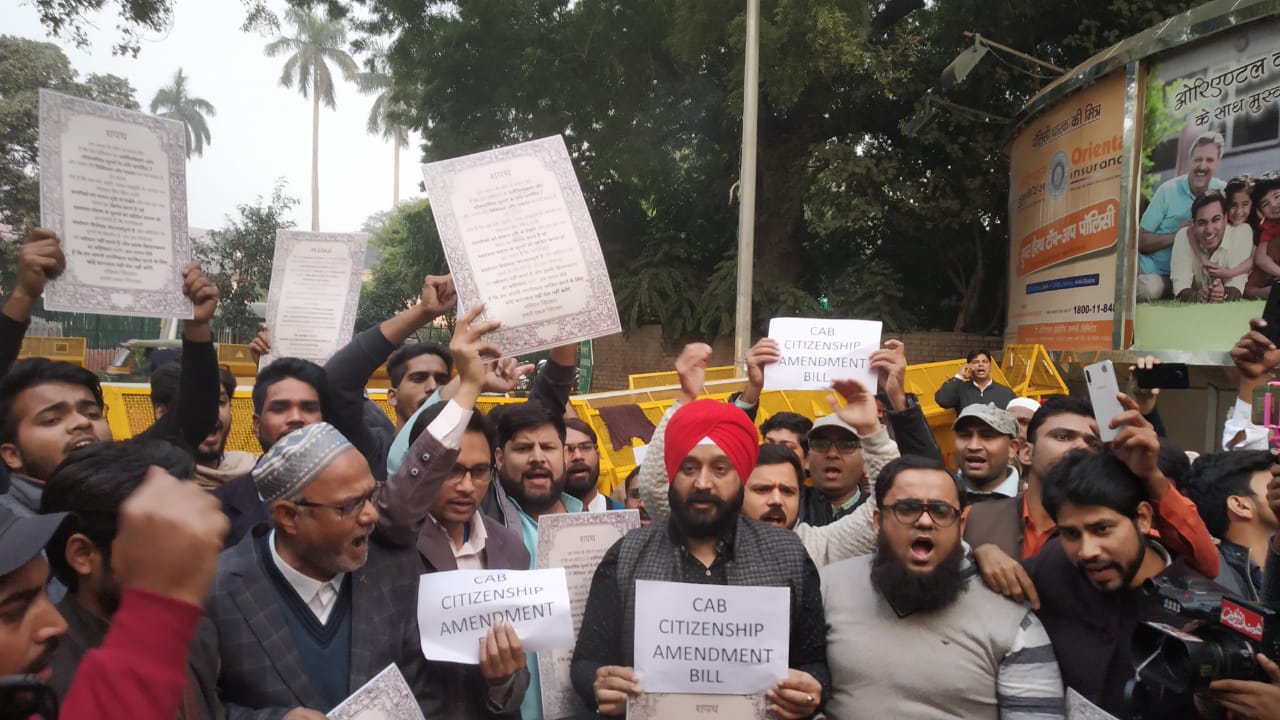 The United Nations Human Rights Body has expressed great concern over the new citizenship law that is soon to be implemented across the length and breadth of the country. The body has gone ahead to express deep condemnation of the issue and called it "fundamentally discriminatory" by nature. The new citizenship law seeks to provide citizenship to non-muslim persecuted religious minorities from the neighbouring Muslim countries- Bangladesh, Afghanistan, Pakistan. 
The new law does not extend the same protection to minorities who follow Islam like they do to six other minorities from Pakistan, Bangladesh and Afghanistan. This then undermines the fundamentally egalitarian nature of the Indian Constitution.
A UN Human Rights spokesperson Jeremy Lawrence told reporters in Geneva, " We are concerned that India's new Citizenship( Amendment) Act 209 is fundamentally discriminatory in nature. The amended law would appear to undermine the commitment to equality before law enshrined in India's Constitution and India's obligations under the International Convenant on Civil and Political Rights and the Convention for the Elimination of Racial Discrimination, to which Indian is a State party, which prohibit discrimination based on racial, ethnic or religious grounds."
---
To retain our initiative towards free spirited and independent journalism we require your support |Pay Now
---
The Ministry of External Affairs has promised that the new citizenship law would give expedited citizenship to persecuted non-Muslim religious minorities already in India from certain contiguous countries.
It also said that like every nation, India too had the right to numerate and validate its citizenry and to exercise this prerogative through the means of policies.
Many states of the north-east such as Assam, Tripura, Meghalaya, Arunachal Pradesh have been experiencing widespread provers over the last couple of days with thousands of people coming out onto the streets defying prohibitory orders to demand the scrapping of what they call an unjust law.
Two people have even lost their lives due to police firing during a protest in the Assamese capital of Guwahati.
Violent clashes have also taken place in Delhi between the police and the students who were protesting against the enactment of the contentious law.
Now that you are here...
From bottled water to oxygen cans, not even the basics are free in a market-driven world. Why then, do we take free and independent journalism for granted? We find ourselves at a time when more people like you, are reading and coming out in support of The New Leam's independent, in-depth and throughly issue based journalism than ever before. From grassroot stories and field-reports, to in-depth analysis of the pertinent political issues of our times, to news on gender, culture and educational issues- The New Leam has been dedicated to bringing out stories that speak out the soul of India and take you beyond the propaganda-filled corridors of mainstream journalism in India. We have made an important choice of keeping our journalism free of vested political interests, commercial funding and influence of partisan stakeholders, so that we can bring forward news and stories based on facts and provide a platform where readers can find information with integrity and a journalism premised on honesty.
Your support to The New Leam is your contribution towards giving a voice to the voiceless, going to the depths of issues that others shy away from and rigorously illuminating the flame of criticality and courage in dark times. We hope that you will come forward to support The New Leam today so that we can keep delivering quality-independent journalism to you and inform public opinion in the right direction. No matter how big or small your contribution may be, it is tremendously important. It takes only a moment, Support The New Leam now!