Jharkhand: 3,000 People Booked for Anti-CAA Protests
09/01/2020
In Jharkhand, 3,000 protestors have been booked for participating in Anti-CAA protests.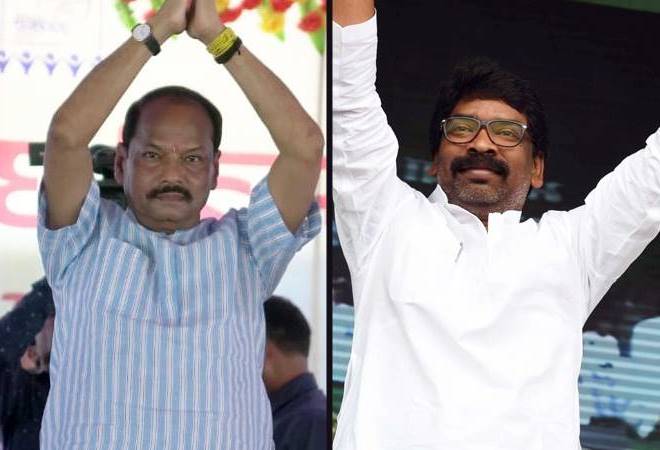 In Jharkhand, the Dhanbad Police has registered a case against more than 3,000 people on Tuesday under multiple sections of the Indian Penal Code(IPC),including the  law against sedition for their participation and involvement in a protest against the contentious CAA and the NRC.
The FIR has been filed against the protestors on the basis of a complaint that was filed by circle officer there against the thousands of people who were participating in a protest against the CAA and had allegedly blocked a road and raised inflammatory slogans. It was based on this report, that the local police registered FIR against seven named and three thousand unnamed protesters for allegedly having blocked the traffic, having created chaos and having shouted anti-national slogans along with hurting religious sentiments and organising a protest without permission. The police are also engaged in a full-fledged effort to find out who the unidentified protestors were while watching the video. However, nobody has been arrested so far. Protestors maintain that they did not engage in any kind of violence and did not create any chaos either. In fact there is no mention of violence in the complaint either, while there is a mention of inflammatory slogans being given. Moreover, the complaint doesn't allege any such serious offence that could lead to charges of sedition. There is only mention that the protestors shouted slogans that went against the government.
The Telegraph reported that more than 4,000 people mostly from the Wasseypur area took out a march amid heavy police deployment. They raised many slogans. As per the newspaper, the protestors held banners,banners, placard and posters with a wide range of slogans such as "I will be buried here, I was born here.", "India needs better economy and healthcare, not religious hatred."
---
To retain our initiative towards free spirited and independent journalism we require your support |Pay Now
---
It can be recalled that a similar incident had occurred in Jharkhand during the Pathalgadi movement which took off in 2017. Here too, more than 170 people were charged with sedition in a total of 19 cases by the previously ruling BJP government. The newly sworn in CM of Jharkhand, Hemant Soren of the JMM in his first cabinet meeting dropped all cases(including sedition) against the people during the movement that ran from 2017-18.
Now that you are here...
From bottled water to oxygen cans, not even the basics are free in a market-driven world. Why then, do we take free and independent journalism for granted? We find ourselves at a time when more people like you, are reading and coming out in support of The New Leam's independent, in-depth and throughly issue based journalism than ever before. From grassroot stories and field-reports, to in-depth analysis of the pertinent political issues of our times, to news on gender, culture and educational issues- The New Leam has been dedicated to bringing out stories that speak out the soul of India and take you beyond the propaganda-filled corridors of mainstream journalism in India. We have made an important choice of keeping our journalism free of vested political interests, commercial funding and influence of partisan stakeholders, so that we can bring forward news and stories based on facts and provide a platform where readers can find information with integrity and a journalism premised on honesty.
Your support to The New Leam is your contribution towards giving a voice to the voiceless, going to the depths of issues that others shy away from and rigorously illuminating the flame of criticality and courage in dark times. We hope that you will come forward to support The New Leam today so that we can keep delivering quality-independent journalism to you and inform public opinion in the right direction. No matter how big or small your contribution may be, it is tremendously important. It takes only a moment, Support The New Leam now!