Centre's Next Step is to Deport Rohingya Refugees, Says Union Minister Jitendra Singh
04/01/2020
After CAA and NRC, Centre's next target is the fast deportation of Rohingya refugees from the country.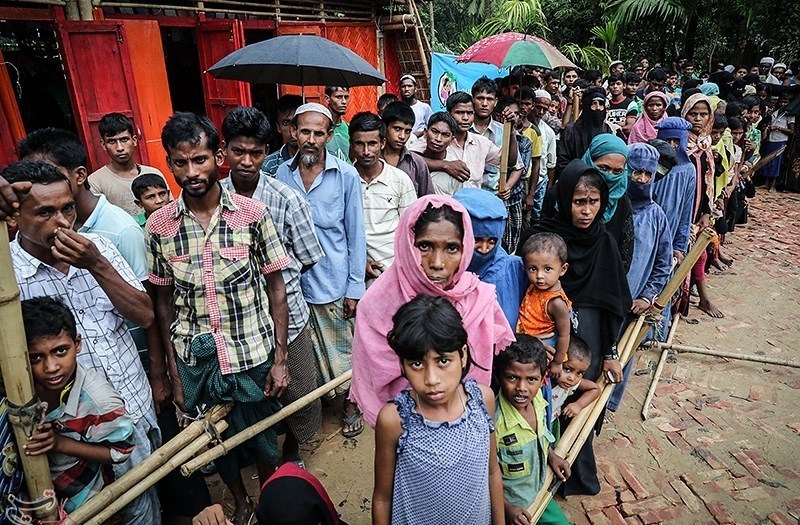 As we witness nationwide protests against the CAA and NRC, Union Minister of State in the PMO, Dr. Jitendra Singh said that the next step by the Centre would be the deportation of Rohingya refugees from the country.
While speaking at a function organised in Jammu and Kashmir, Jitendra Singh said, "The next government move will be the deportation of Rohingya refugee. The government is considering ways to deport them."
The Union Minster also kept emphasising upon the point that the Citizenship Amendment Act had become applicable in the Union Territory of Jammu and Kashmir the day it had been passed in the Parliament.
---
To retain our initiative towards free spirited and independent journalism we require your support |Pay Now
---
He also pointed out that Jammu and Kashmir hosted a sizeable percentage of the Rohingya population living in India and thus a list would be made and biometrics would be collected ensuring that they are quickly deported from the country. He added that since the Rohingyas were not part of the six persecuted religious minorities in three neighbouring countries (Bangladesh, Pakistan, Afghanistan), they would not be eligible for citizenship in India and would have to be deported and would have to leave this country. India does not have a separate statute for refugees and until now it has been dealing with refugees only on a case to case basis.
In 2011, the Rohingyas started to come to India through the Northeast following stepped up persecution mechanism by the armed forced in Myanmar.  The Home Ministry estimates that there are roughly 14,000 Rohingya refugees living in India who are registered with the UNHCR and there are estimated to be 40,000 Rohingya living in India illegally.Earlier in 2019, the Home Ministry had informed the Rajya Sabha that India had deported 22 Myanmar nationals, including Rohingya since 2017.
It was in 2017, that the Rohingya muslims of Myanmar had left their country after violence broke out in the country's Rakhine state. It is estimated that 6.7 lakh people crossed the border and reached Bangladesh, adding to the roughly 2.13 lakh Rohingya who had left Myanmar in previous years.
Now that you are here...
From bottled water to oxygen cans, not even the basics are free in a market-driven world. Why then, do we take free and independent journalism for granted? We find ourselves at a time when more people like you, are reading and coming out in support of The New Leam's independent, in-depth and throughly issue based journalism than ever before. From grassroot stories and field-reports, to in-depth analysis of the pertinent political issues of our times, to news on gender, culture and educational issues- The New Leam has been dedicated to bringing out stories that speak out the soul of India and take you beyond the propaganda-filled corridors of mainstream journalism in India. We have made an important choice of keeping our journalism free of vested political interests, commercial funding and influence of partisan stakeholders, so that we can bring forward news and stories based on facts and provide a platform where readers can find information with integrity and a journalism premised on honesty.
Your support to The New Leam is your contribution towards giving a voice to the voiceless, going to the depths of issues that others shy away from and rigorously illuminating the flame of criticality and courage in dark times. We hope that you will come forward to support The New Leam today so that we can keep delivering quality-independent journalism to you and inform public opinion in the right direction. No matter how big or small your contribution may be, it is tremendously important. It takes only a moment, Support The New Leam now!