Dalit Leader Rajiv Saizal Disallowed inside Temple and the Overwhelming Presence of Caste
09/01/2020
Dalit leader Rajiv Saizal was denied entry into a temple, while many other cases of caste discrimination establish time and again how India still remains bonded to its repressive orientations.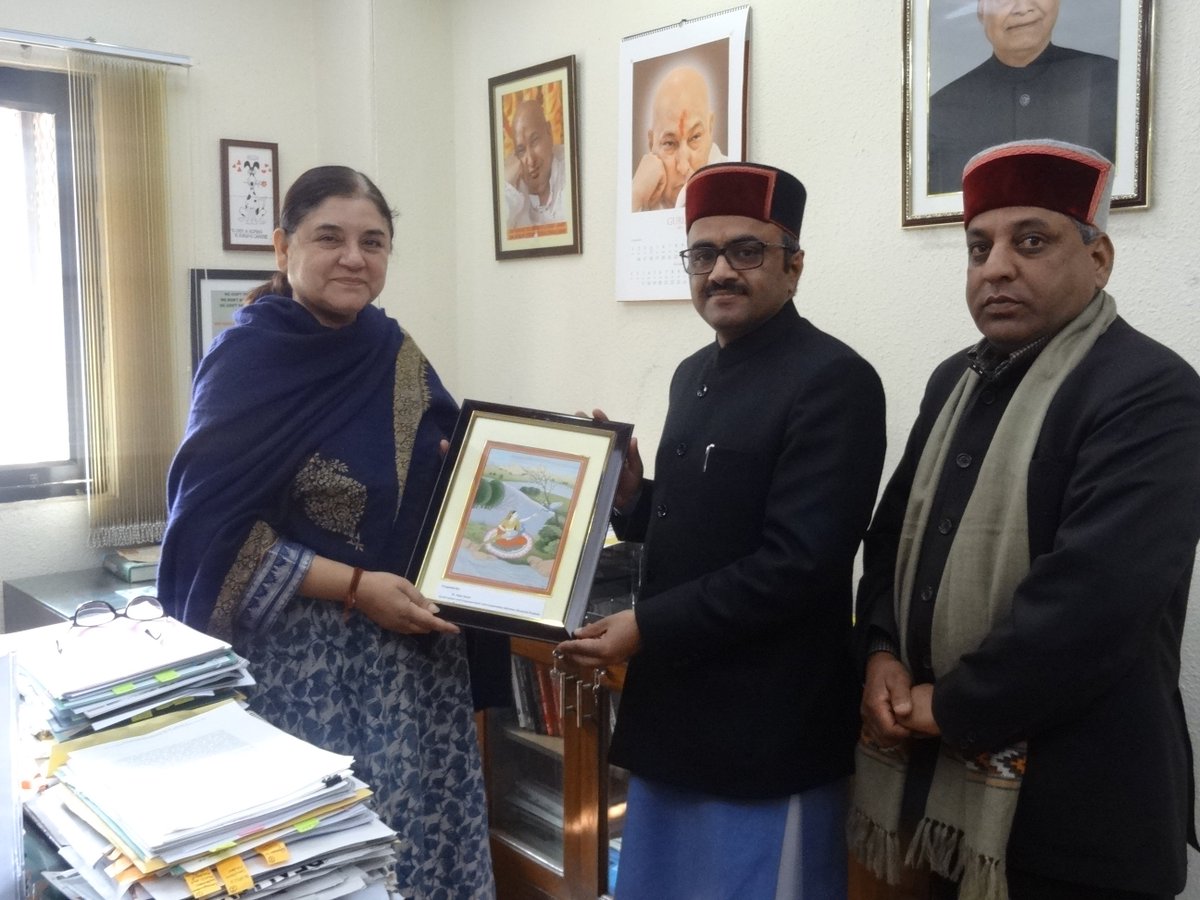 Seventy years after independence and several legislations later, India still continues to be plagued by the disease of caste discrimination and violence against those belonging to the backward castes. In a latest interaction, Dalit leader Rajiv Saizal revealed how he along with other colleagues was denied entry inside a temple due to his caste. This along with several other instances of discrimination point to the fact that India continues to be a fragmented, discriminatory and repressive society despite more than seventy years of independence.
Himachal Pradesh Social Justice and Empowerment Minister and Dalit leader, Rajiv Saizal revealed that he and another legislator were not allowed to enter a temple in the state. The minister told this while he was speaking in a discussion on a bill that extends reservation to SCs and STs in the Lok Sabha and state assemblies by another 10 years.
Rajiv Saizal said that he and Nachan MLA Vinod Kumar were not allowed to enter a temple. He, however, did not mention the name of the temple, its location and the time when they were not allowed inside.
---
To retain our initiative towards free spirited and independent journalism we require your support |Pay Now
---
Earlier, Congress MLA from Kinnaur Jagat Singh Negi had mentioned that Dalits were not allowed to enter temples in some places in the state. The Dalit minister said he was in agreement with the Congress MLAs who had stated that Dalits are not allowed inside some temples.
While emphasising that caste discrimination must end, the minister quoted and praised Sikh gurus for starting the langar system in an attempt to end the caste system and said that Mahatma Gandhi had also praised the RSS for its endeavours to bring equality among various classes of society.
Replying to the discussion, Chief Minister Jai Ram Thakur also admitted that discrimination against Dalits existed in some parts of the state and members of the community were still served food in separate queues.
This, however, is not a sole incident in recent times. In December 2019 itself, there were many cases of caste based discrimination reported. On 13 December a man who belonged to Jatav community and sold Biryani was abused and thrashed by three men from another village when they got to know about his caste. Earlier in November, a 37-year-old Dalit man who was beaten and forced to drink urine in Punjab's Sangrur district, succumbed to his injuries and died.
In September, in a case of Honour-killing in UP's Hardoi district, a 20-year-old Dalit man was allegedly burnt alive over his relationship with a woman from another caste, the killing also caused his mother to die of shock. In 2018, in Rajasthan, a group of upper-caste villagers had attacked a Dalit wedding procession in Bhilwara district of Rajasthan after they saw the groom riding a mare and forced him to get down. 
These may only be few of the incidents that occur almost every other day in rural and semi-urban regions of the country but some gruesome cases were also reported from educational institution and urban areas. The recent cases of Dalit students Rohith Vemula and Payal Tadvi who committed suicide after facing caste discrimination in their institutions reveals the dark side of our modern day educational institution which are supposed to be the bastion of constitutional rights and duties.
Such incidents and many more which even go unreported brings us back to the question of equality and right to freedom as stated in our Constitution. The Constitution of India was intrinsically detailed and comprehensively composed by Dr B. R. Ambedkar who took special consideration of the caste based inequalities and discrimination and added provisions against such acts. This year, the same Constitution which came into effect on January 26, 1950 is going to complete 70 years of being in implementation. 
But the above mentioned incidents and many more such incidents of caste discrimination and atrocities taking place across the country everyday continue to shake us and make us think, if India is still bonded in the chains of regressive caste system. And why even after more than 70 years of independence and several decades of following our constitutional framework, we are still struggling to break free from our own narrow-minded concepts and beliefs. 
Now that you are here...
From bottled water to oxygen cans, not even the basics are free in a market-driven world. Why then, do we take free and independent journalism for granted? We find ourselves at a time when more people like you, are reading and coming out in support of The New Leam's independent, in-depth and throughly issue based journalism than ever before. From grassroot stories and field-reports, to in-depth analysis of the pertinent political issues of our times, to news on gender, culture and educational issues- The New Leam has been dedicated to bringing out stories that speak out the soul of India and take you beyond the propaganda-filled corridors of mainstream journalism in India. We have made an important choice of keeping our journalism free of vested political interests, commercial funding and influence of partisan stakeholders, so that we can bring forward news and stories based on facts and provide a platform where readers can find information with integrity and a journalism premised on honesty.
Your support to The New Leam is your contribution towards giving a voice to the voiceless, going to the depths of issues that others shy away from and rigorously illuminating the flame of criticality and courage in dark times. We hope that you will come forward to support The New Leam today so that we can keep delivering quality-independent journalism to you and inform public opinion in the right direction. No matter how big or small your contribution may be, it is tremendously important. It takes only a moment, Support The New Leam now!