In the Backdrop of Campus Violence, "Politically Awakened" Students are the Real Problem
17/01/2020
From Jamia Milia Islamia to JNU as students launch anti-Centre protests,HRD Minister Ramesh Pokhriyal says campuses shouldn't be turned into "political battlefields."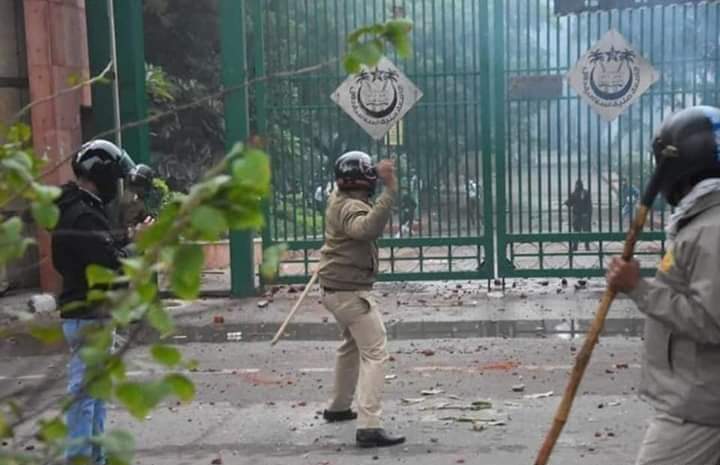 India is currently witnessing a wide splurge in the number of citizen led protests across the length and breadth of the country, from student led movements in a plethora of university campuses to citizen rallies against the CAA-NRC to sit-in protests organised by ordinary women in Delhi's Shaheen Bagh and Kolkata's Park Circus among others, this is indeed a time of political resistance!
Within this ambience of political unrest and widespread popular dissent, Union Human Resource Development Minister Ramesh Pokhriyal Nishank has appealed to those who are opposing the Citizenship Amendment Act to stop making educational institutions the hub of politics.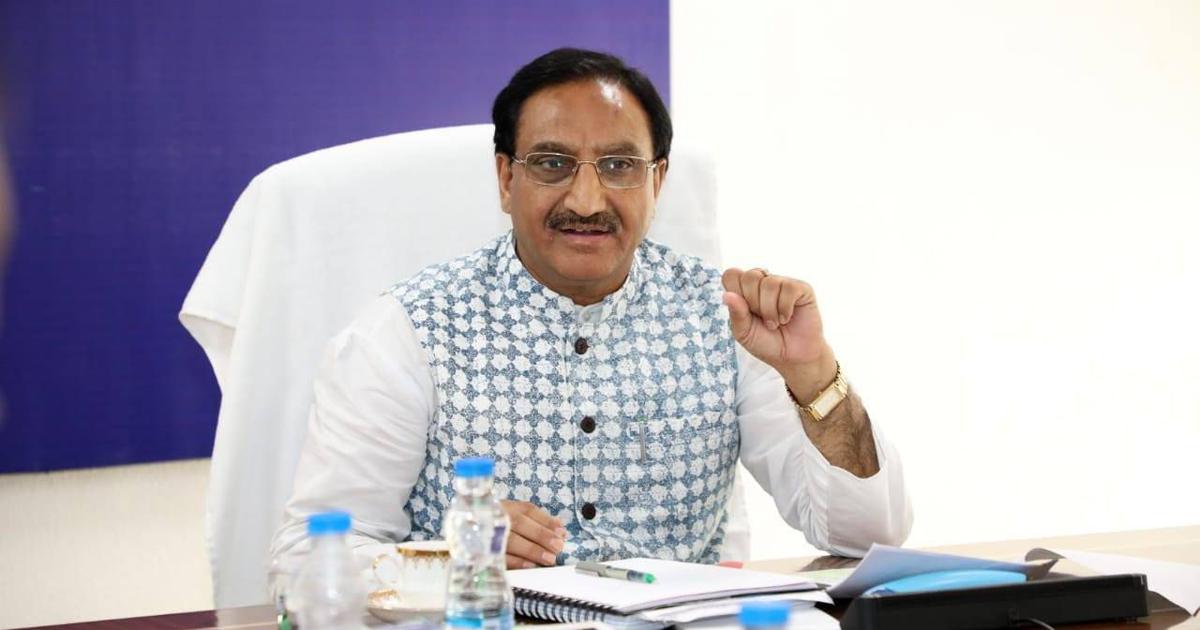 During his conversation with reporters in the city of Bhopal, Mr Pokhriyal said that this law was indeed the need of the hour and citizens should come all out in support of it. The minister also said that it was wrong to make universities and other educational institutions into political hubs and this should be condemned. He also made an appeal to students of protesting universities to call off their agitations and go back to their routines. Responding to the questions surrounding ongoing agitation by students of the Jawaharlal Nehru University that sparked off due to an imposition of a sudden hike in fees, the HRD minister said that the continuation of the strike by the students couldn't be justified as their main concern of hostel fee hike had been "sorted." He also said that it was after consultations with the students that the utility and service charge that had been earlier levelled on them had been removed and now will be borne by the UGC. He said, "The fee related matter of JNU has been sorted out following several rounds of discussions with representatives of university students and teachers. The Ministry had constituted a High-Powered Committee to restore the normal functioning of JNU through dialogue with all the stakeholders and to advise the university administration for resolution of contentious issues. These students are not being asked to bear the cost of service and utility charges proposed for the winter session, which was their basic demand. Therefore, the JNU fee hike issue stands resolved and continuation of agitation by students is no longer justified."
---
To retain our initiative towards free spirited and independent journalism we require your support |Pay Now
---
It was in this context that the minister had said that universities should not be converted into political arenas and appealed to the students to put an end to their agitations.
Last week the ministry had conducted a series of meetings with JNU VC M Jagadish Kumar, the representatives of the students' union, a delegation of teachers and UGC on the JNU fee hike issue. The Ministry has ruled out the possibility of the removal of the VC and said that sacking him isn't the solution to the JNU issue and that the government's focus is to pay attention to the deeper issues that have cropped up inside the JNU campus. 
"Political" Students: Enemies of the Nation?
The remarks that have been issued by Mr Pokhriyal are coming at a time when the country's students are agitating, protesting and speaking up on a variety of issues ranging from the CAA and the NRC, to economic slowdown, fee hike on campuses and women's safety especially in the metros.  His remarks come in the backdrop of massive crackdowns by the police on Jamia Milia Islamia and Aligarh Muslim University, following their protests against the contentious CAA. Public vehicles were torched, many people were severely injured as students clashed with the police during the crackdown at Jamia Milia Islamia. 
This left nearly 60 people including students, cops and firefighters injured. On the same day, protesting students in Aligarh Muslim University also clashed with the police. 
The Aligarh Muslim University announced a closure in the aftermath of the violent clash and shut down the institution till January 5.
Official records suggest that more than 60 students were inured in the clashes.  
On January 5, a massive violent crackdown on Jawaharlal Nehru University changed the political scenario in a fresh new way. The attacks on Jamia and AMU snowballed into a final confrontation at JNU when a masked and armed lot entered the university premises and brutally attacked students and teachers with rods, hammers and sticks. This injured many students and teachers inside the university including JNUSU President Aishe Ghosh and senior professor Sucharita Sen.  While police inaction and administrative aloofness have been condemned, no arrests have been made in this regard so far. Meanwhile, protests against the fee hike for hostels and mess continue in JNU, with a general boycott of classes. 
Protests against the hike in hostel and mess fee hike had begun in November last year. The protests didn't subside despite a partial rollback. Both the JNUSU and the JNU teachers are demanding that VC M Jagadish Kumar be sacked and have been blaming him and holding him responsible for the fee matter as well as for the attack on the JNU campus on January 5.
Thus when Union Minister Smriti Irani or Human Resource Development Minister Ramesh Pokhiyal tell us that campuses should not be turned into "political battlefields", it is high time they strike a genuine dialogue with the students(across party lines), understand and delve deeper into their issues and condemn a violent onslaught on the culture of democratic dissent and the culture of protest in the country. After all, university campuses ought to be spaces where young minds are cultivated in a democratic and liberating space of dialogue, dissent and civilised debate and where they are exposed to the plethora of ideas and world views so that they can be groomed into cosmopolitan, politically aware and socially sensitive citizens. Thus the culture of questioning, debating and dissenting are not the real enemies of our educational institutions(they are its soul force), our real problem is a regime that negates and destroys such a climate under the boots of a silencing bureaucratic order.
Bhuvan Raut is an Educationist – based in Bhopal.
---
The views and opinions expressed in this piece are solely that of the writer and are not endorsed by The New Leam.
Now that you are here...
From bottled water to oxygen cans, not even the basics are free in a market-driven world. Why then, do we take free and independent journalism for granted? We find ourselves at a time when more people like you, are reading and coming out in support of The New Leam's independent, in-depth and throughly issue based journalism than ever before. From grassroot stories and field-reports, to in-depth analysis of the pertinent political issues of our times, to news on gender, culture and educational issues- The New Leam has been dedicated to bringing out stories that speak out the soul of India and take you beyond the propaganda-filled corridors of mainstream journalism in India. We have made an important choice of keeping our journalism free of vested political interests, commercial funding and influence of partisan stakeholders, so that we can bring forward news and stories based on facts and provide a platform where readers can find information with integrity and a journalism premised on honesty.
Your support to The New Leam is your contribution towards giving a voice to the voiceless, going to the depths of issues that others shy away from and rigorously illuminating the flame of criticality and courage in dark times. We hope that you will come forward to support The New Leam today so that we can keep delivering quality-independent journalism to you and inform public opinion in the right direction. No matter how big or small your contribution may be, it is tremendously important. It takes only a moment, Support The New Leam now!