Politics Before Nation: Maharashtra, Bengal, Kerala Republic Day Tableaus Rejected
03/01/2020
Kerala joins Bengal and Maharashtra as its Republic Day tableau faces rejection in Centre's hands.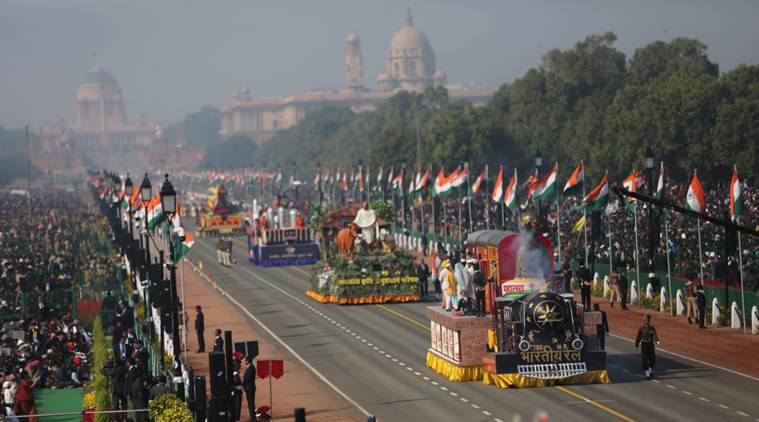 In a latest unfolding of events, after the states of West Bengal and Maharashtra, Kerala's tableau proposal too has been denied permission for this year's Republic Day parade on 26th January,2020.Kerala proposed a theme comprising the traditional art form of Theyyam and Kalamandalam, depicting the traditional art and architecture of the state. 
It is important to note that Kerala is the fourth in the list of states whose tableau proposal have faced rejection for the upcoming Republic Day parade. Earlier, the Defence Ministry had rejected the proposals of Maharashtra, West Bengal and Bihar.
Several opposition leaders have condemned the move of the centre including NCP leaders Surpiya Sule, Nawab Malik, Shiv Sena's Sanjay Raut, Congress leader Abhishek Manu Singhvi  among many others.
---
To retain our initiative towards free spirited and independent journalism we require your support |Pay Now
---
Abhishek Manu Singhvi said, "India's diversity, heritage, cultural soft power and essence cannot be done justice after exclusion and massive(area plus population)states like Maharashtra, Bengal, Kerala, Bihar, Delhi and Haryana. A very large measure of autonomy and latitude has to be given to states to decide their tableaux."
The government has however maintained that there is no malicious intent behind the move. According to the government, the tableau proposals received from various states/union territories and central ministries are evaluated in a series of meetings of the Expert Committee comprising eminent persons in the field of art, culture, painting, sculpture, music, architecture and choreography. They maintain that many tableaux of BJP governed states have also faced rejection this year. These states are Uttarakhand, Haryana, Tripura, Arunachal Pradesh etc.
The government received 32 proposals from states and union territories and 24 from ministries/departments.  Out of these 22 proposals, comprising of 16 states/UTs and six ministries/departments, have been finally shortlisted for participation in the final Republic Day parade 2020 after a total of five expert committee meetings.
Now that you are here...
From bottled water to oxygen cans, not even the basics are free in a market-driven world. Why then, do we take free and independent journalism for granted? We find ourselves at a time when more people like you, are reading and coming out in support of The New Leam's independent, in-depth and throughly issue based journalism than ever before. From grassroot stories and field-reports, to in-depth analysis of the pertinent political issues of our times, to news on gender, culture and educational issues- The New Leam has been dedicated to bringing out stories that speak out the soul of India and take you beyond the propaganda-filled corridors of mainstream journalism in India. We have made an important choice of keeping our journalism free of vested political interests, commercial funding and influence of partisan stakeholders, so that we can bring forward news and stories based on facts and provide a platform where readers can find information with integrity and a journalism premised on honesty.
Your support to The New Leam is your contribution towards giving a voice to the voiceless, going to the depths of issues that others shy away from and rigorously illuminating the flame of criticality and courage in dark times. We hope that you will come forward to support The New Leam today so that we can keep delivering quality-independent journalism to you and inform public opinion in the right direction. No matter how big or small your contribution may be, it is tremendously important. It takes only a moment, Support The New Leam now!