The Mayhem at JNU, the Insensitive Administration and the Absence of a Leadership
10/01/2020
The recent violence that broke out inside JNU campus has created panic but the students' fraternity continues to struggle for justice.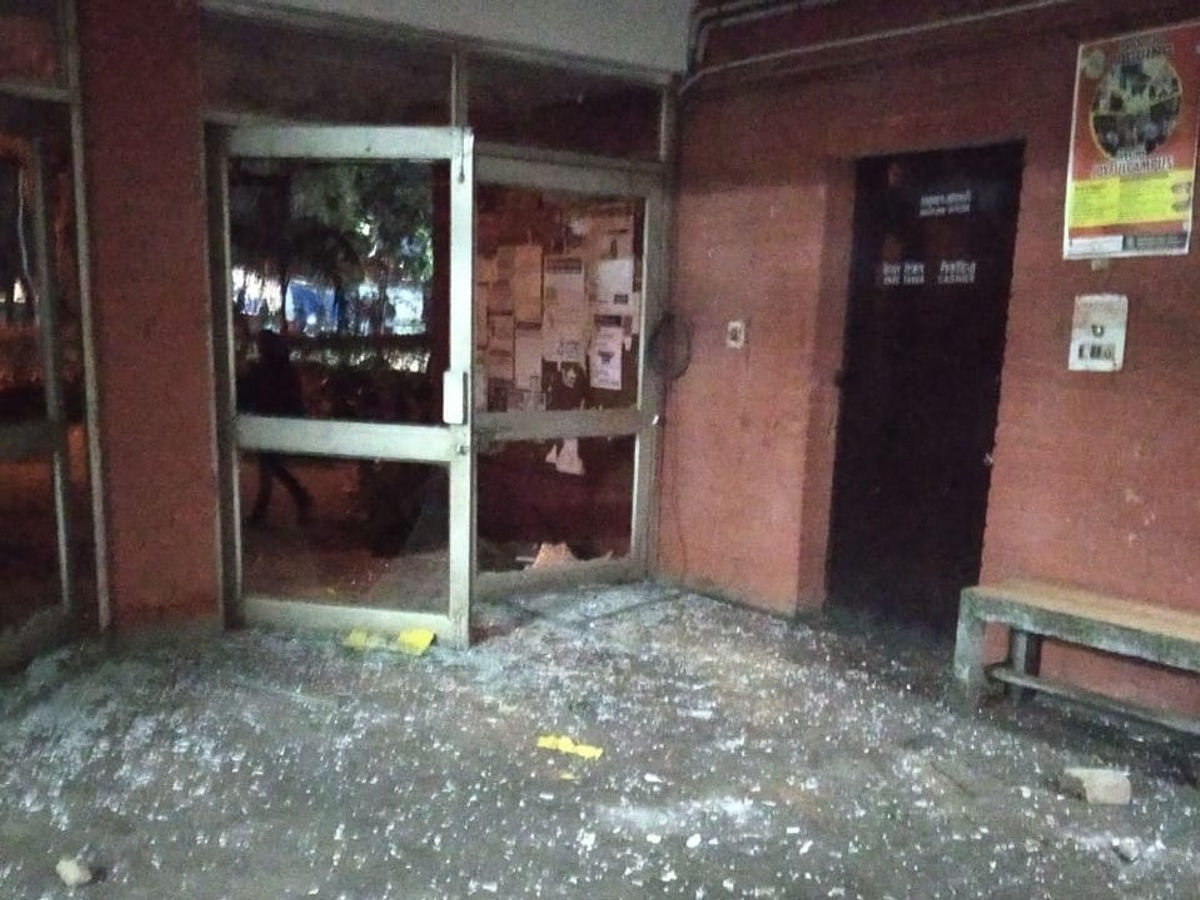 The unlearning  of all that we  learned about media  and police in school was  not only painful but also  shocking. Watching the media lie  and police beating up innocent students  made many realize the theory of state repression, state  of exception and many more. If varsity students are asked  to write an essay on the role of media today then our essays  will be so much different from what we used to think and write in  school. Media, one of the pillars of democracy which is suppose to ensure transparency  has just become a propaganda and lie spreading machinery of the state. Talking about machineries  of the state, the failures of police in safeguarding students cannot be ignored nor can it be forgotten in  our lifetime. The lessons that students of JNU have learned beyond the four walls of the class rooms in last  two months has made us so resilient that no iron rods of police or any mob can break us down.

The movement that started  for affordable education and safeguarding the  idea of a public university was supported by  many while some tried to break it down in the categories of  BPL, EWS, etc. During the movement the intellectuals kept writing but  only thing that was being read and heard was the screams and abuses  of those against the idea of public universities on the television sets and  twitter storms and facebook posts of the IT cells who gets paid to create such image  of varsity students and teachers. These are the ones who actually stay behind their phone and  computer screens and when they come out they come with masked face and iron rods in their hands  while our administration and police facilitate them in creating a mayhem inside the campus and the media  airs the otherwise. The sounds of these lies are so loud that even our guardians who were once proud of  their children studying in JNU are scared to an extent that they have started repeating the language of such  media. Ideally these educated parents-guardians should be writing to the higher authorities demanding sacking of  the Vice Chancellor and be proud of their brave children for taking the movement forward for affordable education and resisting privatization of education  but all that they do now is binge on the false reporting and demand their children to withdraw from the movement. There is a need to understand that JNU is, not only because of its academic excellence but  also because of movement like this, the success of this movement will assure affordable higher education to many generations. Even though the whole country is coming out in support of JNU, our loved ones seems to be slipping on the side of the louder lots because of  fear instilled in them by the media.
In this peak point of the movement our parents should not get threatened by a handful of masked goons they should, instead question the VC and the police how did they fail to protect their children in the campus from these goons! Parents should question the VC why did he choose to remain absent from the meeting called by MHRD regarding the violent attack on the campus. The question shouldn't be why was a student there at the site of protest but why wasn't the VC able to protect his students. A little change in the attitudes of our authoritative guardians would give a great support to this movement and enormous strength to the students to fight back; this will also mean no threats or fewer threats to university students by those followers of Godse in future. This is the time to show courage and resilience like Gandhi and ensure that students are not failed in the hands of this 'good-for-nothing' administration.
---
To retain our initiative towards free spirited and independent journalism we require your support |Pay Now
---
Shital Baraily is pursuing her Masters from JNU, New Delhi.
---
---
The views/opinion expressed in this article are solely that of the writer and are not endorsed by The New Leam.
Now that you are here...
From bottled water to oxygen cans, not even the basics are free in a market-driven world. Why then, do we take free and independent journalism for granted? We find ourselves at a time when more people like you, are reading and coming out in support of The New Leam's independent, in-depth and throughly issue based journalism than ever before. From grassroot stories and field-reports, to in-depth analysis of the pertinent political issues of our times, to news on gender, culture and educational issues- The New Leam has been dedicated to bringing out stories that speak out the soul of India and take you beyond the propaganda-filled corridors of mainstream journalism in India. We have made an important choice of keeping our journalism free of vested political interests, commercial funding and influence of partisan stakeholders, so that we can bring forward news and stories based on facts and provide a platform where readers can find information with integrity and a journalism premised on honesty.
Your support to The New Leam is your contribution towards giving a voice to the voiceless, going to the depths of issues that others shy away from and rigorously illuminating the flame of criticality and courage in dark times. We hope that you will come forward to support The New Leam today so that we can keep delivering quality-independent journalism to you and inform public opinion in the right direction. No matter how big or small your contribution may be, it is tremendously important. It takes only a moment, Support The New Leam now!