World Economic Forum Report Highlights India's Plaguing Inequality
28/01/2020
The WEF Report says that it will take seven generations of Indian poor to reach even the mean income.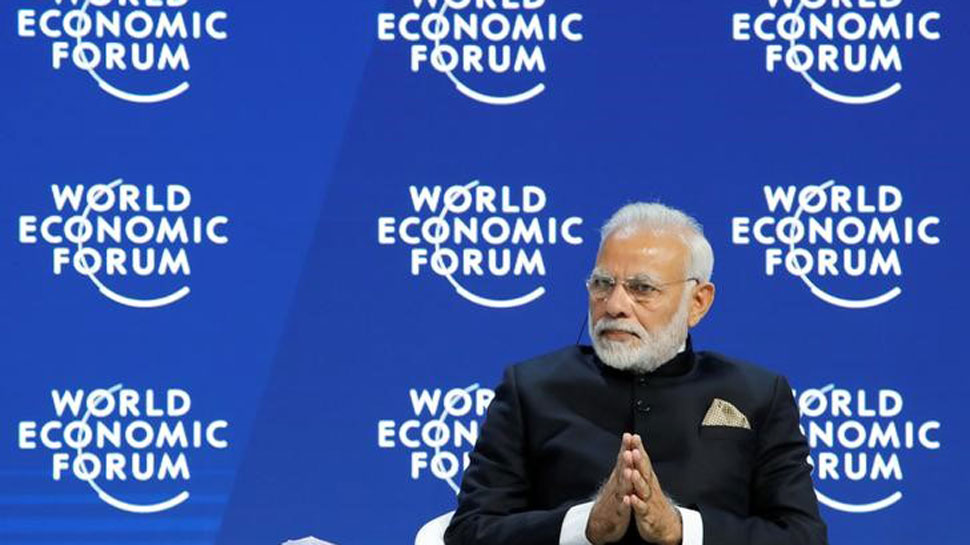 India's social inequality keeps a significant section of the population poor forever despite the country's impressive economic growth. The most socially mobile societies in the world, according to the report's Global Social Mobility Index, are all European.The latest study from the World Economic Forum (WEF) revealed, India's social inequality keeps a significant section of the population poor forever despite the country's impressive economic growth.
WEF on January 19, 2020 released the Global Social Mobility Report 2020: Equality, Opportunity and a New Economic Imperative. The WEF annual meeting, which coincided with its 50th anniversary, was held in Davos, Switzerland.
India ranked at 76th rank out of 82 countries
---
To retain our initiative towards free spirited and independent journalism we require your support |Pay Now
---
India was ranked very low at 76th place out of 82 countries on the new Social Mobility Index compiled by the World Economic Forum, while Denmark has topped the charts.
"Despite a significant decrease in the percentage of people living in absolute poverty, there are several areas for improvement for India to provide more equally shared opportunity to its population," said the report.
According to the report, Indians born in low-income family would take seven generations to even approach the country's mean income. Some 220 million Indians sustained on an expenditure level of less than Rs 32 / day — the poverty line for rural India — going by the last headcount of the poor in India in 2013.
The Global Social Mobility Index assessed 82 countries / economies on five key indicators:
Health; Access to and quality of education; Technology; Work opportunities, wages and conditions;and Coverage of social protection and inclusive institutions.
The Index defined social mobility as "the movement in personal circumstances either 'upwards' or 'downwards' of an individual in relation to those of their parents." Practically, it means whether a child leads a better than her / his parents.
Another layer 'relative social mobility' — investigating the impact of one's socio-economic background on her / his life — was added to the index.
One of the key findings of the study is a reiteration of what have been debated for long: Born poor invariably leads to longer poverty stints.
"Across economies, children born in less affluent families tend to experience greater barriers to success than those born in more affluent families," the report claimed. This has arguably led to the much debated perpetuating income inequality in the world.
The study's findings made it clear that countries with high social mobility score have lower income inequality. The opposite was also visible: "Countries with low relative social mobility —such as China or Brazil — also exhibit high levels of economic inequality," according to the index.
The report was released ahead of the 50th Annual Meeting of the WEF, however, also listed India among the five countries that stand to gain the most from a better social mobility score that seeks to measure parameters necessary for creating societies where every person has the same opportunity to fulfil his potential in life irrespective of socio-economic background.
India was also ranked 41st in lifelong learning and 53rd in working conditions.
The Areas of improvement for India include social protection (76th) and fair wage distribution (79th).
The inaugural Social Mobility Report showed that across the Global Social Mobility Index, only a handful of nations across the 82 countries covered have put in place the right conditions to foster social mobility.
The top five are all Scandinavian, while the five economies with the most to gain from boosting social mobility are China, the United States, India, Japan and Germany.
"Creating societies where every person has the same opportunity to fulfil their potential in life irrespective of socioeconomic background would not only bring huge societal benefits in the form of reduced inequalities and healthier, more fulfilled lives, it would also boost economic growth by hundreds of billions of dollars a year," the World Economic Forum said.
The most socially mobile societies in the world, according to the report's Global Social Mobility Index, are all European.
The Nordic nations hold the top five spots, led by Denmark in the first place (scoring 85 points), followed by Norway, Finland and Sweden (all above 83 points) and Iceland (82 points). Rounding out the top 10 are the Netherlands (6th), Switzerland (7th), Austria (8th), Belgium (9th) and Luxembourg (10th).
Among the G7 economies, Germany is the most socially mobile, ranking 11th with 78 points, followed by France in 12th position. Canada comes next (14th), followed by Japan (15th), the United Kingdom (21st), the United States (27th) and Italy (34th).
Among the world's large emerging economies, the Russian Federation is the most socially mobile of the BRICS grouping, ranking 39th, with a score of 64 points. Next is China (45th), followed by Brazil (60th), India (76th) and South Africa (77th).
The report also made a powerful case for stakeholder capitalism. The most socially mobile economies all share an emphasis on effective social policies that benefit communities as well as provide a platform for healthy, competitive economies. By comparison, economies that are organized more on shareholder value maximization , or state capitalism , tend to perform less well.
It calls for a new financing model for social mobility: Improving tax progressivity on personal income, policies that address wealth concentration and broadly rebalancing the sources of taxation can support the social mobility agenda.
Most importantly, however, the mix of public spending and policy incentives must change to put greater emphasis on the factors of social spending.
Improving social mobility must be the fundamental imperative of this new decade: As long as an individual's chances in life remain disproportionately influenced by their socio-economic status at birth, inequalities will never be reduced," growth, the green transition, trade and geopolitics," said Saadia Zahidi, Managing Director, New Economy and Society, World Economic Forum.
"In a globalized world where there is transparent information on the gulf between the haves and the have-nots', we will continue to see discontent, with far-reaching consequences for economic," she added.
What has Indian Government planned to do?
The current Indian government led by Prime Minster Narendra Modi had promised to eradicate poverty back in 2017. The deadline will be reached in the next two years which would also be eight years before India's global commitment of eradicating poverty by 2030 as mandated by Sustainable Development Goal (SDG) No.1
PM Modi made the promise on September 25, 2017 at a national executive meeting of the Bharatiya Janata Party. This was at the centre of his promised "New India".
However, the latest global reports suggests India is still far away from reaching its desired goals of eradicating poverty in the country. Moreover, it further suggests the situation demands not only economic policy changes but also social change imperatives to bridge the acute inequality persisting in the Indian society.
Now that you are here...
From bottled water to oxygen cans, not even the basics are free in a market-driven world. Why then, do we take free and independent journalism for granted? We find ourselves at a time when more people like you, are reading and coming out in support of The New Leam's independent, in-depth and throughly issue based journalism than ever before. From grassroot stories and field-reports, to in-depth analysis of the pertinent political issues of our times, to news on gender, culture and educational issues- The New Leam has been dedicated to bringing out stories that speak out the soul of India and take you beyond the propaganda-filled corridors of mainstream journalism in India. We have made an important choice of keeping our journalism free of vested political interests, commercial funding and influence of partisan stakeholders, so that we can bring forward news and stories based on facts and provide a platform where readers can find information with integrity and a journalism premised on honesty.
Your support to The New Leam is your contribution towards giving a voice to the voiceless, going to the depths of issues that others shy away from and rigorously illuminating the flame of criticality and courage in dark times. We hope that you will come forward to support The New Leam today so that we can keep delivering quality-independent journalism to you and inform public opinion in the right direction. No matter how big or small your contribution may be, it is tremendously important. It takes only a moment, Support The New Leam now!