American President Donald Trump's Visit to Stress Camaraderie with PM Modi
24/02/2020
American President Donald Trump is making a 36 hour long visit to India.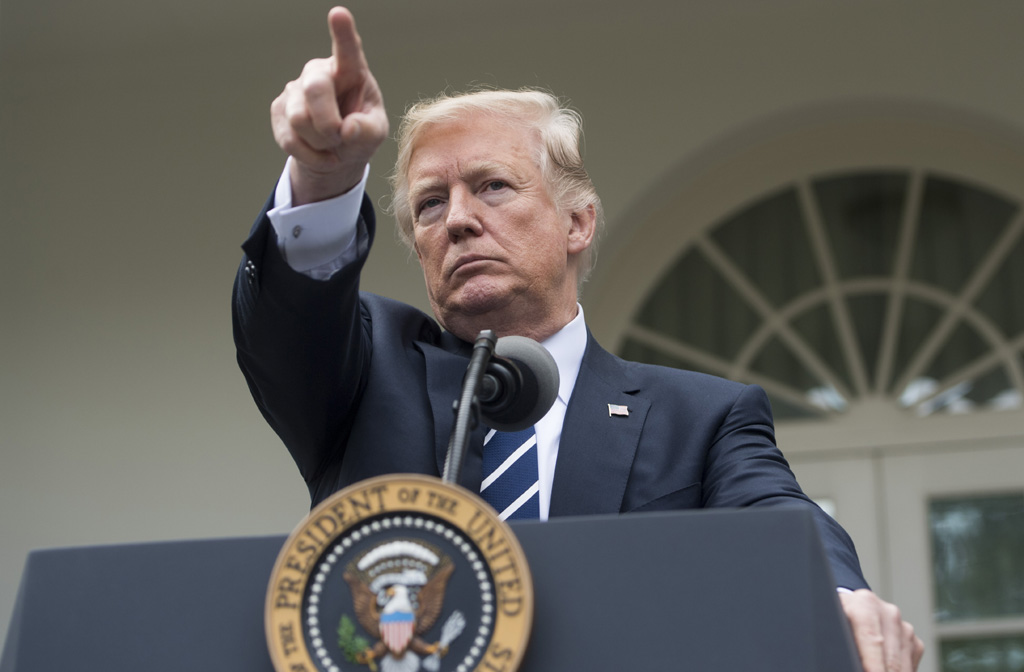 The country is gearing up to welcome the American President Donald Trump. Donald Trump is scheduled to make a 36 hour long visit to India and spend his time in Ahmedabad, Agra and Delhi. The American President will only be making a visit to India n this tour and wouldn't make a visit to neighbouring country Pakistan despite its role in bringing Taliban to the negotiating table recently. In other words, Donald Trump is also making a visit to India in order to declare to the people of the world that the US would be training India in countering terrorism. The US is scheduled to set up a counter terrorism training centre in India and as part of an agreement on homeland security to be signed in Delhi on February 25,  under the keen eyes of Indian Prime Minister Narendra Modi and American President Donald Trump.
What this training will entail and how it will be carried out have not been revealed in the public domain yet and the details of this program are still under wraps. But this becomes all the more significant due to Donald Trump's refusal to go to Pakistan.
It is to be noted that Donald Trump is not the first American President who has refused to make a visit to neighbouring country Pakistan while on a visit to Idia-Barack Obama didn't go to Pakistan either, in both his visits to India in 2010 and 2015. But Trump's refusal to go to Pakistan is a little more surprising because hows Pakistan for putting its weight behind a pact between the US and Taliban by having brought the Taliban to the talking table through these many months. This would help Trump to fulfil his campaign promise and exit from Afghanistan.
---
To retain our initiative towards free spirited and independent journalism we require your support |Pay Now
---
Indian authorities ar highly impressed by Trump's decision and political analysts see it as an important indicator in the arena of world politics. The visit of the American President is also important for the Modi government because it gives one more opportunity to convey the message of a close and intimate alliance with America and convey that Mr. Trump is a close friend of PM Modi. The Trump spectacle across Ahmedabad, Agra and Delhi will surely paint the picture of a camaraderie between the two leader. PM Modi has left no chance to woo President Donald Trump. Ahmedabad and Delhi will constitute the fifth meeting between the two since May 2019 after the G-20 meeting in Osaka, the G-7 meeting in Biarritz and their bilateral meeting on New York close to the United Nations General Assembly.
Now that you are here...
From bottled water to oxygen cans, not even the basics are free in a market-driven world. Why then, do we take free and independent journalism for granted? We find ourselves at a time when more people like you, are reading and coming out in support of The New Leam's independent, in-depth and throughly issue based journalism than ever before. From grassroot stories and field-reports, to in-depth analysis of the pertinent political issues of our times, to news on gender, culture and educational issues- The New Leam has been dedicated to bringing out stories that speak out the soul of India and take you beyond the propaganda-filled corridors of mainstream journalism in India. We have made an important choice of keeping our journalism free of vested political interests, commercial funding and influence of partisan stakeholders, so that we can bring forward news and stories based on facts and provide a platform where readers can find information with integrity and a journalism premised on honesty.
Your support to The New Leam is your contribution towards giving a voice to the voiceless, going to the depths of issues that others shy away from and rigorously illuminating the flame of criticality and courage in dark times. We hope that you will come forward to support The New Leam today so that we can keep delivering quality-independent journalism to you and inform public opinion in the right direction. No matter how big or small your contribution may be, it is tremendously important. It takes only a moment, Support The New Leam now!