Chandrashekhar Azad Calls for Bharat Bandh Against SC Ruling Against Reservation
23/02/2020
Bhim Army Chief Chandrashekhar Azad has given a call for a nationwide bandh against the Supreme Court's ruling against mandatory reservation of Sts and STs in matters of promotions and appointment in public posts.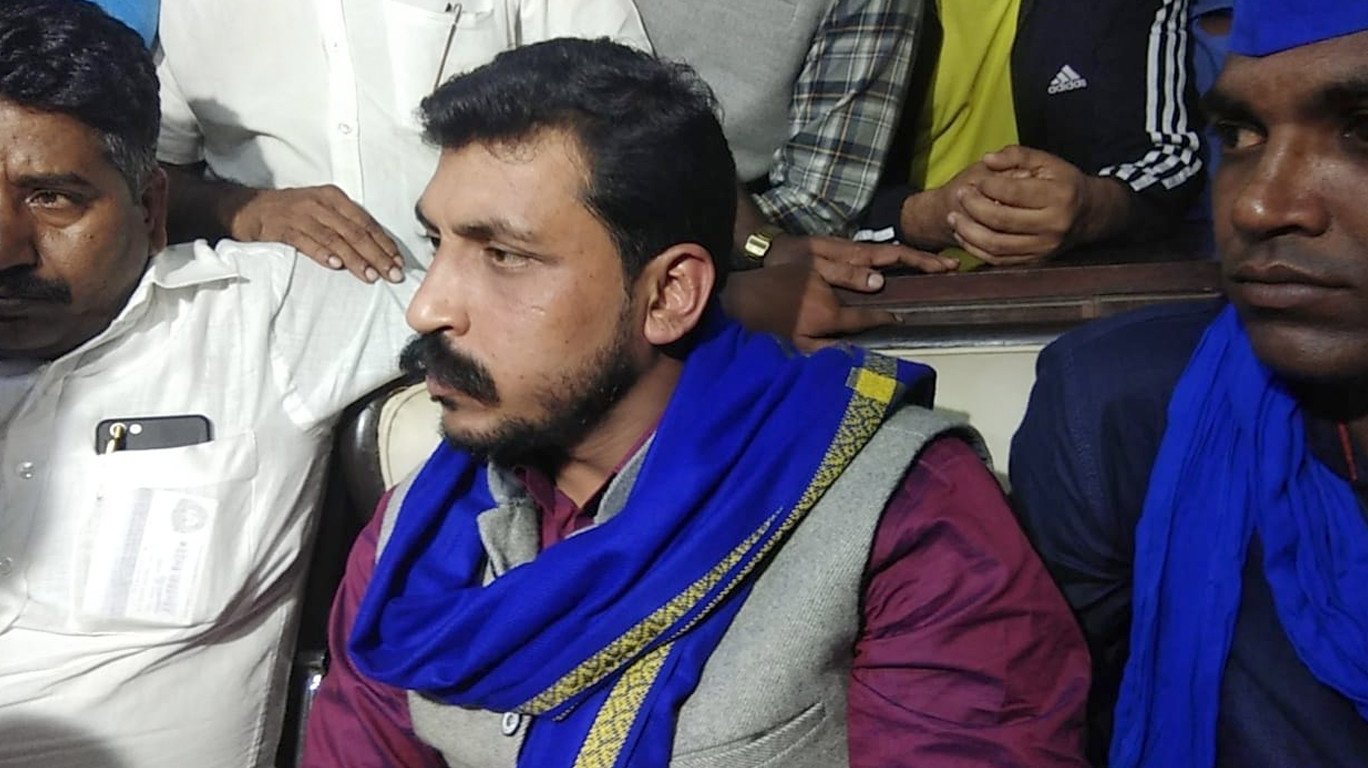 The chief of the Bhim Army, Chandrashekhar Azad has given the call for a "Bharat Bandh" today. The "Bharat Bandh" call has been given to protest against the recent ruling of the Supreme Court of India which says that reservation in appointments and promotion in public posts will no longer be valid in India.
The call for this nationwide closure has been supported by many parties from the Opposition such as Rashtriya Janta Dal(RJD) of Bihar that has extended its support for the success of the bandh.  In a statement issued on Friday, RJD had announced that it supports the bandh's purpose which was to protect the reservation policy as sanction in the India Constitution.
Upendra Kushwaha led Rashtriya Lok Samta Party(RLSP), Titan Ram Manjhi's Hindustani Awami Morcha and Pappa Yadav's Jan Adhikar Party have extended their support to the ban.
---
To retain our initiative towards free spirited and independent journalism we require your support |Pay Now
---
Many students' organisations and political outfits inking the Chhatra Yuva Sangharsh Samitti(CYSS)and activists have lent their support to the bandh.
It was on February 9 that the Supreme Court had ruled that the states were not bound to provide reservation in appointments and promotions and that there was no fundamental right to reservations in promotions. The Supreme Court had been hearing a group of appeals pertaining too reservations to SCs and Sts to promotions in the posts of Assistant Engineer(Civil) and PWD, Uttarakhand.
The Supreme Court ruled that the state governments can no longer be directed to provide reservation for appointment in public posts. Similarly, the state is not bound t0e make reservation for Scheduled Castes and Scheduled Tribes in matters of promotion. But if the state wishes to exercise its discretion in providing reservation, the state has to collect quantifiable data showing the inadequacy of representation.
It was only after a day of the ruling that, Bhim Army Chief Chandrashekhar Azad south a a review of the order and called a nationwide bandh on February 23.
Azad said, " I want to appeal to all my friends of Bahujan Samaj that you have seen the mentality of the government. Now, we are going to organise a march on February 16 from Mandi House to the Parliament House. We have called for a Bharat Bandh on February 23 because the Constitution is being attacked. Be it reservation, be it citizenship or employment: we have to work on these issues. We should protest peacefully and convey our message to the government as well as the Supreme Court."
He also made an appeal to the Centre to nullify this ruling. The Opposition parties have opposed the ruling of the Supreme Court and asked the Centre for its stand. The Congress has accused the BJP of being against the rights of the Scheduled Castes and Scheduled Tribes of India by remaining unclear about its stand on the SC ruling.
Now that you are here...
From bottled water to oxygen cans, not even the basics are free in a market-driven world. Why then, do we take free and independent journalism for granted? We find ourselves at a time when more people like you, are reading and coming out in support of The New Leam's independent, in-depth and throughly issue based journalism than ever before. From grassroot stories and field-reports, to in-depth analysis of the pertinent political issues of our times, to news on gender, culture and educational issues- The New Leam has been dedicated to bringing out stories that speak out the soul of India and take you beyond the propaganda-filled corridors of mainstream journalism in India. We have made an important choice of keeping our journalism free of vested political interests, commercial funding and influence of partisan stakeholders, so that we can bring forward news and stories based on facts and provide a platform where readers can find information with integrity and a journalism premised on honesty.
Your support to The New Leam is your contribution towards giving a voice to the voiceless, going to the depths of issues that others shy away from and rigorously illuminating the flame of criticality and courage in dark times. We hope that you will come forward to support The New Leam today so that we can keep delivering quality-independent journalism to you and inform public opinion in the right direction. No matter how big or small your contribution may be, it is tremendously important. It takes only a moment, Support The New Leam now!