Green Signal to Same Sex Partnerships:Ireland Welcomes its First Gay Marriage 
13/02/2020
Robyn Peoples and Sharni Edwards became the first gay couple to get married in Ireland, untying the ban on gay marriages.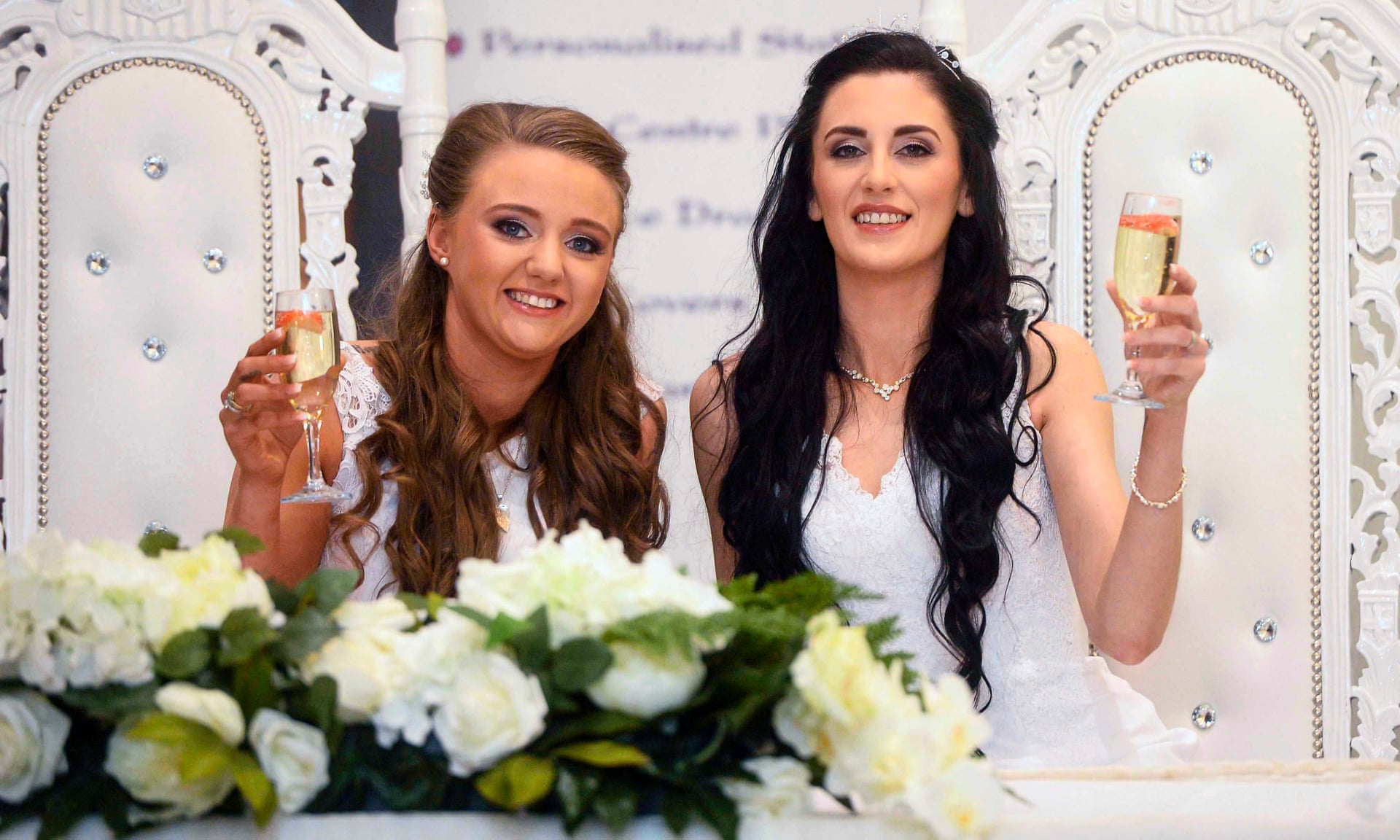 Robyn Peoples and Sharni Edwards tied the knot on Tuesday and untied the ban on gay marriages. Abortion as well as same sex marriage were legalized in Northern Ireland only in October 2019. The couple is based at Belfast. With this, they have become the first gay couple to be married in Northern Ireland. 
While Edwards (27) is a waitress, Peoples (26) is a health worker. The couple decided to marry on this day marking their sixth anniversary. They had already booked Loughshore hotel at County Antrim for entering into a civil partnership. However, with the new law, they had a wedding ceremony. "We didn't set out to make history – we just fell in love.", says an elated Edwards. The couple expressed their gratitude to all activists, individuals, Love Equality campaign and the lawmakers whose support made this happen. 
Earlier in 2017, Leo Varadkar became the country's youngest and first gay prime minister at 38. He is the son of an Ireland-born mother and Indian-born father. Incidentally, Ireland became the first country in the world to legalize same sex marriage through a referendum in 2015. 
---
To retain our initiative towards free spirited and independent journalism we require your support |Pay Now
---
While the world gears up for Valentines' Day, this marriage has upheld the power of love in all forms. It celebrates togetherness and also offers hope to same sex couples in various parts of the world where the ban on such marriages continues. In times when politics of hate reign, such progressive developments are a beacon of light that the world can become a little more equal by respecting differences and celebrating diversity. 
Now that you are here...
From bottled water to oxygen cans, not even the basics are free in a market-driven world. Why then, do we take free and independent journalism for granted? We find ourselves at a time when more people like you, are reading and coming out in support of The New Leam's independent, in-depth and throughly issue based journalism than ever before. From grassroot stories and field-reports, to in-depth analysis of the pertinent political issues of our times, to news on gender, culture and educational issues- The New Leam has been dedicated to bringing out stories that speak out the soul of India and take you beyond the propaganda-filled corridors of mainstream journalism in India. We have made an important choice of keeping our journalism free of vested political interests, commercial funding and influence of partisan stakeholders, so that we can bring forward news and stories based on facts and provide a platform where readers can find information with integrity and a journalism premised on honesty.
Your support to The New Leam is your contribution towards giving a voice to the voiceless, going to the depths of issues that others shy away from and rigorously illuminating the flame of criticality and courage in dark times. We hope that you will come forward to support The New Leam today so that we can keep delivering quality-independent journalism to you and inform public opinion in the right direction. No matter how big or small your contribution may be, it is tremendously important. It takes only a moment, Support The New Leam now!