Iltija Mufti Portrays "Point by Point Rebuttal" of PSA Against Mehbooba Mufti
10/02/2020
Former Jammu and Kashmir CM Mehbooba Mufti was slapped with PSA. Her daughter Ilitija questions the move.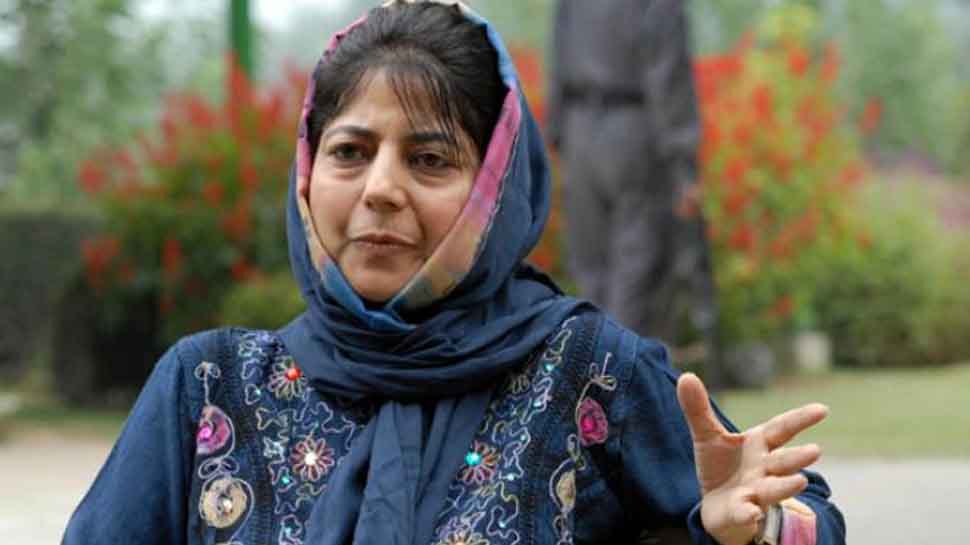 It has been just a few days since the former chief minister of Kashmir Mehbooba Mufti was booked under the stringent Public Safety Act(PSA) and in a latest development her daughter Iltija has come out with a sharp condemnation of the action. 
Iltija Mufti had come out with a "point by point rebuttal" of the reasons that the authorities had cited for the move taken.
It is Iltija Mufti who now operates her mother Mehbooba Mufti's Twitter handle. And it is there that she has claimed that the PDP Chief had been slapped with the PSA because she had refused to sign "an illegal bond that no statements against scrapping of Article 37o will be made by her or her party." She also asked the ruling establishment why it was so afraid of debate when it had introduced the decision of scrapping Article 370 with so much confidence? 
---
To retain our initiative towards free spirited and independent journalism we require your support |Pay Now
---
She further stated that the PSA was invoked against former Jammu and Kashmir Mehbooba Mufti for "provocative statements that led to incitement of violence" without having cited any specific statements. 
Iltija said, "GOI should substantiate this with evidence. Examples like BJP ministers who actually incited violence in Delhi with 'Desh ke gadaron ko' slogan follows by shootings."
She also questioned PM Narendra Modi why he had showered former Jammu and Kashmir CM Mehbooba Mufti with praises when the BJP had an alliance with the PDP in 2016 and how come he was now accusing her of being hand in glove with separatists? 
She also claimed that the PSA dossier states, " Green colour of party flag(PDP) reflects radical origin." Iltija said that even the Army's uniform was green and so was the colour of BJP ally JDU's flag.
Iltija wrote in her tweet, "It alleges that PDP party symbol has been taken from Muslim United Front which participated in 1987 elections in J&K. PDP's party symbol has been approved by the ECI. 
Is the GOI going to question and undermine decisions of ECI so brazenly now? 
She alleged that various tweets by former Jammu and Kashmir CM Mehbooba Mufti were used as basis to justify the slapping of the PSA on her and expressed concern over growing intolerance and lack of space for healthy debate on Article 370.
Now that you are here...
From bottled water to oxygen cans, not even the basics are free in a market-driven world. Why then, do we take free and independent journalism for granted? We find ourselves at a time when more people like you, are reading and coming out in support of The New Leam's independent, in-depth and throughly issue based journalism than ever before. From grassroot stories and field-reports, to in-depth analysis of the pertinent political issues of our times, to news on gender, culture and educational issues- The New Leam has been dedicated to bringing out stories that speak out the soul of India and take you beyond the propaganda-filled corridors of mainstream journalism in India. We have made an important choice of keeping our journalism free of vested political interests, commercial funding and influence of partisan stakeholders, so that we can bring forward news and stories based on facts and provide a platform where readers can find information with integrity and a journalism premised on honesty.
Your support to The New Leam is your contribution towards giving a voice to the voiceless, going to the depths of issues that others shy away from and rigorously illuminating the flame of criticality and courage in dark times. We hope that you will come forward to support The New Leam today so that we can keep delivering quality-independent journalism to you and inform public opinion in the right direction. No matter how big or small your contribution may be, it is tremendously important. It takes only a moment, Support The New Leam now!