In Uttar Pradesh, Rape Case filed against BJP MLA Ravindra Nath Tripathi
20/02/2020
Serious allegations of repeated sexual exploitation have been levelled against BJP MLA Ravindra Nath Tripathi. He is currently an MLA from Bhadohi constituency in Uttar Pradesh.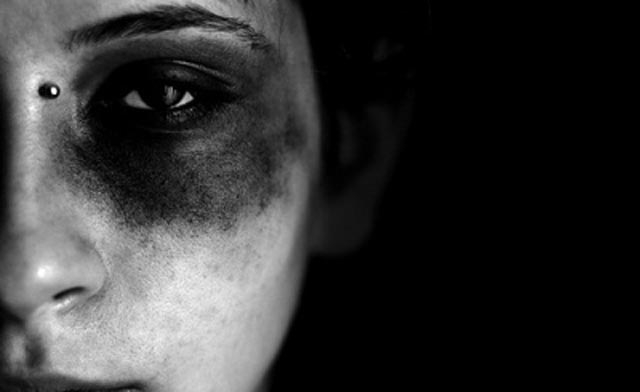 Serious allegations of repeated sexual exploitation have been levelled against BJP MLA Ravindra Nath Tripathi. He is currently an MLA from Bhadohi constituency in Uttar Pradesh. The victim has alleged that she was raped multiple times between 2016-17 by Tripathi, his nephew Sandip Tripathi, and five more men belonging to their family. She was also forced to undergo abortion when she became pregnant. The FIR naming these seven people was registered on February 10, 2020. 
The victim had met Sandip Tripathi during a train journey in 2014. He asked for her number and they began talking. Soon they grew intimately close. He promised to marry her and went on to establish sexual relations with her in 2016. During the UP elections of 2017, she was confined in a hotel at Bhadohi for one month where Ravindra Nath Tripathi, his three sons (Nitesh, Prakash, Deepak), and two other nephews (Chandrabhushan and Sachin) raped her. When she informed Sandip, he asked her not to tell anybody about it. He also began to reject her requests for marriage. She was recently threatened and harassed by him.
The case had been registered under section 376 D (gang rape), 504 (intentional insult with intent to provoke breach of peace) and 506 (criminal intimidation) of Indian Penal Code. Superintendent of Police, Rambadan Singh said that a team is investigating the case. The MLA has denied the charges and said that his family and he are ready to be hanged if the allegations are proven to be true. 
---
To retain our initiative towards free spirited and independent journalism we require your support |Pay Now
---
Earlier, Kuldeep Singh Sengar, expelled BJP MLA from UP was awarded life imprisonment for raping a woman in Unnao. He also harassed the victim and her family. Her father died in judicial custody whereas she was burnt alive by five men in December 2019. 
Why are politicians from UP at the forefront of such heinous crimes against women? In the light of the same, the latest Supreme Court order of releasing criminal records of all candidates seems to make a lot of sense. Those convicted of crimes of such a serious nature must be debarred from contesting any elections. Moreover, as citizens we must be careful as to who we are choosing to represent us. These abominable crimes are examples of how power in the wrong hands can be disastrous. 
Now that you are here...
From bottled water to oxygen cans, not even the basics are free in a market-driven world. Why then, do we take free and independent journalism for granted? We find ourselves at a time when more people like you, are reading and coming out in support of The New Leam's independent, in-depth and throughly issue based journalism than ever before. From grassroot stories and field-reports, to in-depth analysis of the pertinent political issues of our times, to news on gender, culture and educational issues- The New Leam has been dedicated to bringing out stories that speak out the soul of India and take you beyond the propaganda-filled corridors of mainstream journalism in India. We have made an important choice of keeping our journalism free of vested political interests, commercial funding and influence of partisan stakeholders, so that we can bring forward news and stories based on facts and provide a platform where readers can find information with integrity and a journalism premised on honesty.
Your support to The New Leam is your contribution towards giving a voice to the voiceless, going to the depths of issues that others shy away from and rigorously illuminating the flame of criticality and courage in dark times. We hope that you will come forward to support The New Leam today so that we can keep delivering quality-independent journalism to you and inform public opinion in the right direction. No matter how big or small your contribution may be, it is tremendously important. It takes only a moment, Support The New Leam now!