Kafeel Khan Gets Bail After Being Arrested for 'Inflammatory' AMU Speech
14/02/2020
Kafeel Khan was arrested from Mumbai on January29 in connection with the speech he delivered at an anti-CAA protest at AMU on December 12.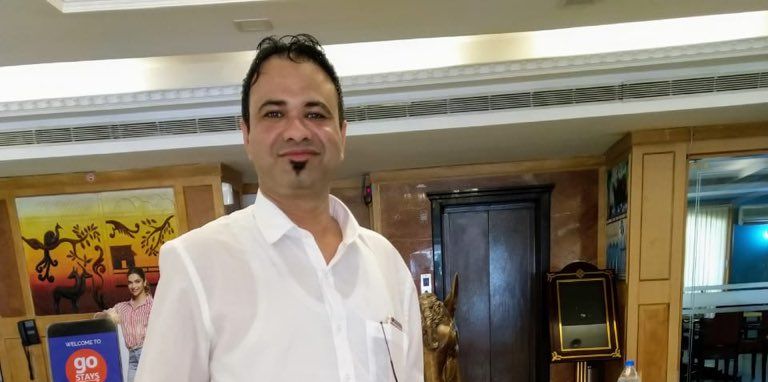 Kafeel Khan is a former paediatrician who was at the centre of controversy at a hospital in Uttar Pradesh's Gorakhpur. Khan had been practicing at the Baba Raghav Das Medical College and Hospital in Gorakhpur when 63 children died in 2017 because of the scarcity of oxygen cylinders at the hospital. He was jailed and suspended for nine months after a criminal case of medical negligence and corruption among with charges of dereliction of duty were imposed on him. But after a government inquiry act year, he was cleared of all charges and the state lauded him for saving many precious lives in his tenure as doctor in the hospital.
But in October, the government of Uttar Pradesh stared a departmental inquiry again him for spreading incorrect information about the inquiry report and for making "anti-government" remarks while he was suspended. The government had also claimed that he had caused panic by entering the paediatric department of Bahraich district hospital forcefully a month earlier. Recently he was again arrested by the state police from the Mumbai airport for allegedly having made inflammatory remarks during a protest against the Citizenship Amendment Act at the Aligarh Muslim University in December 2019. Dr. Kafeel had said, "We are giving employment in our homes to thieves who are stealing in our neighbourhood."
The FIR filed against him claimed that in his speech he had said that "Mota Bhai(Amit Shah)teaches us to become Hindu or muslim but not human beings.'
---
To retain our initiative towards free spirited and independent journalism we require your support |Pay Now
---
The police also alleged that Kafeel had said that the schools being run by the Rashtriya Swayamsevak sang was teaching students that people with bards were terrorists.
Kafeel Khan has now been released from the Mathura Ditstrict Jail on a bail. He was released after being granted bail by the Aligarh chief Judicial Magistrate on Monday. After his arrest from Mumbai, Kafeel Khan had been rough back to Aligarh and was immediately shifted to the district jail of Mathura. The police said that this had to be done as a precautionary measure in view of the anti-CAA protests on the AMU campus. The police said that his presence in Aligarh jail could have worsened the law and order situation in the city.
Now that you are here...
From bottled water to oxygen cans, not even the basics are free in a market-driven world. Why then, do we take free and independent journalism for granted? We find ourselves at a time when more people like you, are reading and coming out in support of The New Leam's independent, in-depth and throughly issue based journalism than ever before. From grassroot stories and field-reports, to in-depth analysis of the pertinent political issues of our times, to news on gender, culture and educational issues- The New Leam has been dedicated to bringing out stories that speak out the soul of India and take you beyond the propaganda-filled corridors of mainstream journalism in India. We have made an important choice of keeping our journalism free of vested political interests, commercial funding and influence of partisan stakeholders, so that we can bring forward news and stories based on facts and provide a platform where readers can find information with integrity and a journalism premised on honesty.
Your support to The New Leam is your contribution towards giving a voice to the voiceless, going to the depths of issues that others shy away from and rigorously illuminating the flame of criticality and courage in dark times. We hope that you will come forward to support The New Leam today so that we can keep delivering quality-independent journalism to you and inform public opinion in the right direction. No matter how big or small your contribution may be, it is tremendously important. It takes only a moment, Support The New Leam now!