Mahua Moitra Says, "CAA is an Attempt to Disenfranchise and Annihilate People."
06/02/2020
Trinamool MP Mahua Moitra said in Parliament that the current political discourse demonised dissent and curtailed alternate standpoints.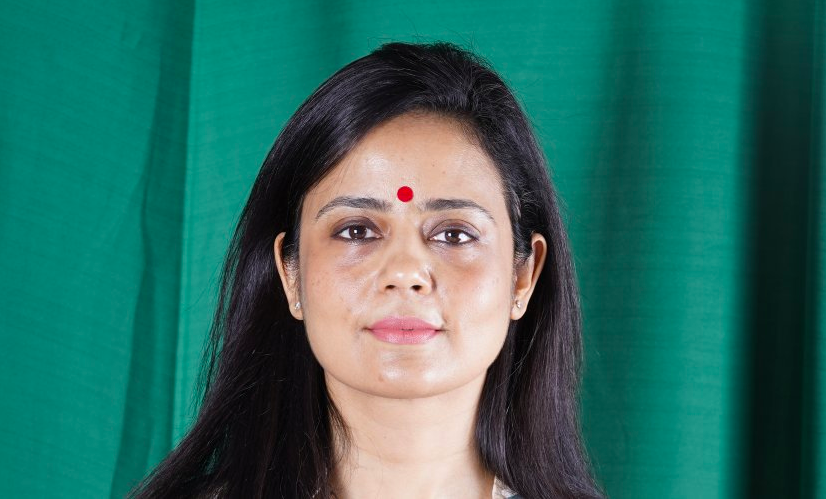 Trinamool Congress MP Mahua Moitra is known for her fiery and powerful speeches in the Parliament and her ability to shut down the opposition with her researched arguments and fearless voice. Mahua Moitra has delivered yet another speech in the Parliament where she launched a fresh new attack on the Bharatiya Jantar Party. 
She accused the BJP government of "lacking humility". 
The speech that Mahua Moitra delivered in Lok Sabha on Monday primarily focused on the contentious CAA and the government's high-handedness of protestors taking part in agitations across different corners of the nation. 
---
To retain our initiative towards free spirited and independent journalism we require your support |Pay Now
---
Moitra also addressed the "abysmal state of the economy" during her fierce speech that lasted about ten minutes. Moitra's powerful speech was widely circulated on social media and gained her immense praises.
She also accused the ruling party of betraying the citizens of the country and said that it had not fulfilled the claims of "Sabka Sath Sabka Vikas"(development for all). 
She said that the party had betrayed the faith that its voters had instilled in it and let them down by questioning the citizenship of the very citizens who voted it to power.
She also went ahead and cited the holocaust of Germany and the condition of Germany under the rule of Hitler. 
She also talked about how the contentious CAA, NRC and the NPR were anti-people and could be used as "tools to disenfranchise and finally annihilate" a large section of people.
She also underlined the growing hate and violence in the society and alleged that there had been a targeted and conscious violence towards those who had opposed the government and its policies. 
She called the current culture of politics to be "venomous and invective". 
Mahua Moitra said, " The BJP is building a "narrative where our dads become your terrorists and our children become your desh drohis(traitors)."
She remained among the top trending personalities on social media much after she had finished delivering her speech in the Parliament on the "Seven Signs of Fascism".
She was referring to the women and especially the older ones(fondly called the Dadis of Shaheen Bagh)who made headlines across the world with their rigour and persistence in continuing with their struggle against the CAA and the NRC. 
These women have been sitting around the clock for the protest which has now almost completed one month. 
In some of their recent speeches, Union minster Anurag Thakur and Uttar Pradesh CM Yogi Aditya Nath had tagged the people protesting against the CAA and the NRC as "traitors' and "terrorists" and suggested that they be shot.  
Union Minister Anurag Thakur also accused Delhi CM Arvind Kejriwal of "supplying biryani" to those protesting at Shaheen Bagh and in different corners of the city. Uttar Pradesh CM Yogi Adityanath said, "Since Narendra Modi became the Prime Minister, we have been identifying every terrorist and feeding them goli(bullets) instead of biryani." BJP MP Pravesh Verma had even said that the protestors would be entering people's houses and raping and murdering the women.
Mahua Moitra said, "The BJP should remember that its historic mandate comprised only 37% of the 67%  votes cast out of a pool of 900 million voters. Thats about 230 million people-23 crore out of 1.2 billion citizens."
Wasim Mirza is a contributing writer to The New Leam. She is also a Culture Historian – based in Hyderabad, India.
Now that you are here...
From bottled water to oxygen cans, not even the basics are free in a market-driven world. Why then, do we take free and independent journalism for granted? We find ourselves at a time when more people like you, are reading and coming out in support of The New Leam's independent, in-depth and throughly issue based journalism than ever before. From grassroot stories and field-reports, to in-depth analysis of the pertinent political issues of our times, to news on gender, culture and educational issues- The New Leam has been dedicated to bringing out stories that speak out the soul of India and take you beyond the propaganda-filled corridors of mainstream journalism in India. We have made an important choice of keeping our journalism free of vested political interests, commercial funding and influence of partisan stakeholders, so that we can bring forward news and stories based on facts and provide a platform where readers can find information with integrity and a journalism premised on honesty.
Your support to The New Leam is your contribution towards giving a voice to the voiceless, going to the depths of issues that others shy away from and rigorously illuminating the flame of criticality and courage in dark times. We hope that you will come forward to support The New Leam today so that we can keep delivering quality-independent journalism to you and inform public opinion in the right direction. No matter how big or small your contribution may be, it is tremendously important. It takes only a moment, Support The New Leam now!