JNU, Jamia Order Students to Go Back Home Amid Coronavirus Scare
17/03/2020
JNU, JMI and DU have asked students to return back home, limited hostel and mess facilities due to coronavirus.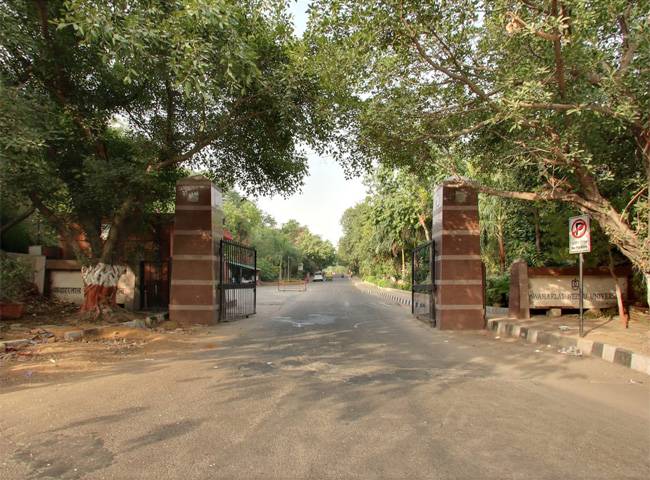 The COVID-19 has brought about decisions of closure and temporary shut down from various educational institutions in the country. Following the appeal of IIT Delhi to its students asking them to vacate hostels and head home amid the coronavirus scare, even Jawaharlal Nehru University and Jamia Milia Islamia have followed suit.
The JNU Registrar Pramod Kumar said, "All students are strongly advised to return to their homes…Hostel services will be limited to only basic mss facility and will be available in a few hostels for foreign nationals and those who stay back for valid reasons."
He also added, "Such students should observe the following:not allow outside guests in the hostels or food deliveries; each hostel; should form a volunteer committee, under the supervision of senior warden, to monitor compliance of preventive measures being issued from time to time; avoid any type of gathering in the hostels."
---
To retain our initiative towards free spirited and independent journalism we require your support |Pay Now
---
He also notified the students that in the context of the coronavirus scare, all common facilities such as the library, gym, yoga centre and all canteens eateries etc will remain closed till March 31.
Jamia Milia Islamia too went ahead and advised its students to return back home. It notified that all places for collective gathering such as canteens, libraries and other amenities will remain closed. It also advised the students to consider the seriousness of the matter and advised them to leave the university campus and return bak home. Jamia Milia Islamia Registrar AP Siddiqui also stated, "It is beyond the capacity of the university to take commensurate measures and contain this danger, Places of large gatherings like hotels, dining halls, libraries, kitchens are highly vulnerable to the threat."
Even the University of Delhi administration has issued a notice saying that teachers will be allowed to work from home. And libraries will be closed till March 31.
Classes have already been cancelled by all the three universities due to the coronavirus scare.
Now that you are here...
From bottled water to oxygen cans, not even the basics are free in a market-driven world. Why then, do we take free and independent journalism for granted? We find ourselves at a time when more people like you, are reading and coming out in support of The New Leam's independent, in-depth and throughly issue based journalism than ever before. From grassroot stories and field-reports, to in-depth analysis of the pertinent political issues of our times, to news on gender, culture and educational issues- The New Leam has been dedicated to bringing out stories that speak out the soul of India and take you beyond the propaganda-filled corridors of mainstream journalism in India. We have made an important choice of keeping our journalism free of vested political interests, commercial funding and influence of partisan stakeholders, so that we can bring forward news and stories based on facts and provide a platform where readers can find information with integrity and a journalism premised on honesty.
Your support to The New Leam is your contribution towards giving a voice to the voiceless, going to the depths of issues that others shy away from and rigorously illuminating the flame of criticality and courage in dark times. We hope that you will come forward to support The New Leam today so that we can keep delivering quality-independent journalism to you and inform public opinion in the right direction. No matter how big or small your contribution may be, it is tremendously important. It takes only a moment, Support The New Leam now!