Nizamuddin May be a Coronavirus Hotspot, But What About Police Negligence?
01/04/2020
The Tablighi Jamaat's conference in Delhi has become the new  blame spot for coronavirus in India, but can we also talk about the crisis of management in India's public health infrastructure too?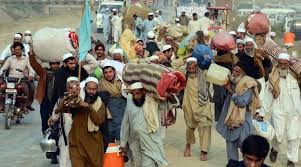 The national capital has recently become the new hotbed of coronavirus outbreak in the country, laying almost all its blame in the headquarters of the Tablighi Jamaat in Delhi's Nizamuddin area. 
It was on March 30, that a large number of people working for the Jamaat were suspected of having been infected with coronavirus and thus they were taken to quarantine centres across Delhi. It was on March 31 that about 1,000 people were evacuated from the Markaz in Nizamuddin and so far 24 of them have been found as coronavirus positive. 
According to official records, 332 people from the area have been sent to the hospitals along with those who were confirmed cases because they too showed some symptoms. They too are being tested. About 700 people from the area have been put under quarantine. It was on March 31 that the Police had filed a case against the leadership of the Jamaat for having violated the government guidelines and organising such a large gathering. 
---
To retain our initiative towards free spirited and independent journalism we require your support |Pay Now
---
But in response, the authorities of the Jamaat said that the event had begun much before the lockdown had been announced and that once the lockdown was announced on March 24, they had no way of ensuring that those who were still in its premises could not return back home. 
They also said that the evacuation of those on the premises was already underway and that 1,500 people had left on March 23. 
This had left around 1000 stranded visitors from different states and nationalities in the Markaz premises. 
They also alleged that they had been asking help from the government to ferry the guests to their homes but had not received any response from there. The religious gathering has become a bone of contention and worry because recent deaths in Srinagar, Tamil Nadu and Telangana have been related to it. The people who have been found infected by the coronavirus in these states in recent days are the ones who had attended the religious conference in Delhi. 
The states from which people attended the religious conference are being traced so that they can be examined for COVID-19.
A large section of the mainstream media is projecting that the COVID-19 spread in India could worsen due to the gathering at Nizamuddin Jamaat and have accused the authorities of not following the government guidelines and not keeping up with the given protocol. In the meanwhile, the people staying at the Markaz have been asked to cooperate with medical screening procedures and aide the Police in tracing all those who had attended the gathering. 
Up till March 29, more than 162 Markaz workers had undergone screening and shifted to quarantine facilities. About 1339 Tabligh Jamaat workers have been taken to Sultanpuri, Narela and Bakkarwala quarantine facilities and to LNJP, RGSS, GTB, DDU hospitals and AIIM. A large section of those who have attended the gathering are also being screened for COVID-19 infections.
While the area is under strict surveillance and all those responsible are under strict scrutiny, it is not clear why the area was at all allowed to become a hotspot and why its problems were tackled so slowly. It also raises several questions about the government's efficiency in being able to deal with the spread of the virus. Moreover, other important questions that this raises are about why the Delhi Police did not adequately act to ensure that the guidelines issued by the government on March 16 were enforced, this order prohibited gathering of over 50 people in the national capital region. The police was well aware that a gathering consisting of hundreds of people was being held in the Markaz. Why did the police not ensure that the premises were vacated and infected people were sent to isolation or quarantine even after the MHA's March 21 advisory?
Now that you are here...
From bottled water to oxygen cans, not even the basics are free in a market-driven world. Why then, do we take free and independent journalism for granted? We find ourselves at a time when more people like you, are reading and coming out in support of The New Leam's independent, in-depth and throughly issue based journalism than ever before. From grassroot stories and field-reports, to in-depth analysis of the pertinent political issues of our times, to news on gender, culture and educational issues- The New Leam has been dedicated to bringing out stories that speak out the soul of India and take you beyond the propaganda-filled corridors of mainstream journalism in India. We have made an important choice of keeping our journalism free of vested political interests, commercial funding and influence of partisan stakeholders, so that we can bring forward news and stories based on facts and provide a platform where readers can find information with integrity and a journalism premised on honesty.
Your support to The New Leam is your contribution towards giving a voice to the voiceless, going to the depths of issues that others shy away from and rigorously illuminating the flame of criticality and courage in dark times. We hope that you will come forward to support The New Leam today so that we can keep delivering quality-independent journalism to you and inform public opinion in the right direction. No matter how big or small your contribution may be, it is tremendously important. It takes only a moment, Support The New Leam now!