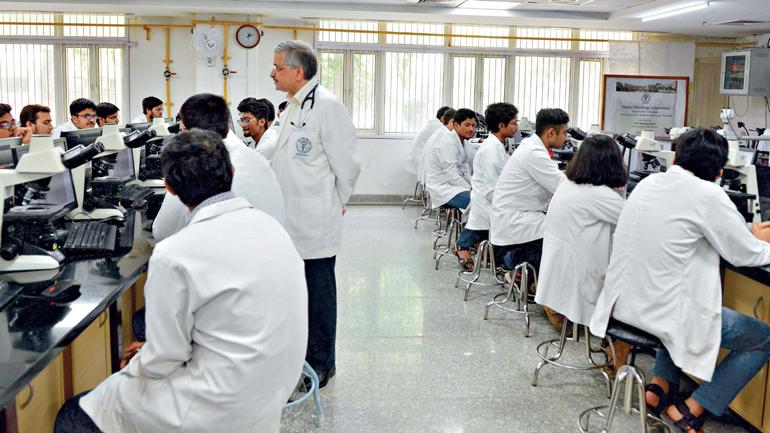 In a latest development to the country's ongoing battle against the novel coronavirus, the Supreme Court has ruled that the benefits of free coronavirus testing will be give to the economically weaker sections of the society and the people who are covered under the Pradhan Mantri Jan Arogya Yojana Scheme. While the PM is going to address the nation amid speculations that the nationwide lockdown is likely to be extended, states such as Tamil Nadu, Mizoram, Arunachal Pradesh have made up their minds to extend the lockdown till April 30 irrespective of the Centre's guidelines.
 Odisha, Punjab, Maharashtra, Telangana, West Bengal and Karnataka have also decided to carry on with their lockdown.
The lockdown is supposed to end on the midnight of April 14, Tuesday. The PM is going to address the nation at 10 am today and is expected to announce if the lockdown is likely to be extended. India has so far reported 9,352 coronavirus positive cases and nearly 324 people have died.
The world has seen 18.6 lakh patients getting infected by the coronavirus while 1,15,286 people have died. These estimates have been provided by the Johns Hopkins University.
In a latest development, the Supreme Court had modified its order from the 8th of April for free COVID-19 testing in private labs to now restricting the free test only for people eligible under Ayushman Bharat Pradhan Mantru Jan Aarogya Yojana, as already allowed by the government of India.
The Supreme Court has also directed the Central government to issue guidelines within a week to consider other categories of the economically disadvantaged to see if free testing can be made available to them. 
The Court also clarified that the private labs could go on charging payment for testing COVID-19 from people who can make the payment or the fee fixed by the ICMR.
The order entails that the Government of India, Ministry of Health and Family Welfare may issue the necessary guidelines for the reimbursement of cost of free testing of COVID-19 that is undertaken by private testing labs and a necessary mechanism to defray expenses and reimbursement to the private labs to these private labs. 
The SC has also asked the government to make the public aware of the court's order and ensure that the target population is adequately covered. 
This is an important intervention by the Supreme Court as the country is battling the COVID-19 and the number of cases is continuously on the rise. 
This directive will allow the private labs to scale up testing support to the government and help battle these tough days.