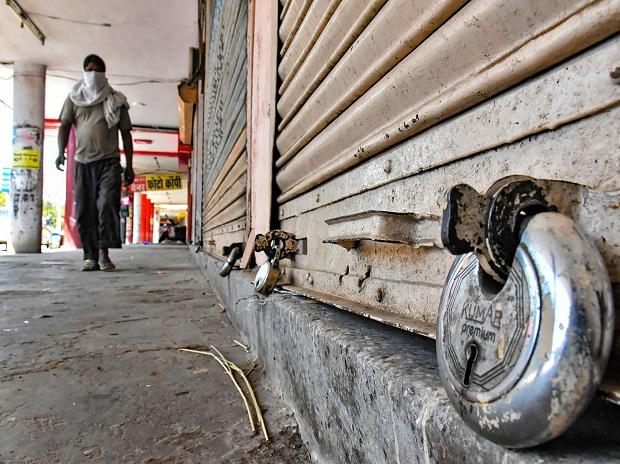 It was only yesterday that the Government of India declared its decision of not ending the lockdown on the 14th of April but extending it till the 3rd of May. Today the government has released a series of revised guidelines regarding the activities that can be resumed despite the lockdown in key sectors such as agriculture, IT, e-commerce and inter-state transport. The government said that these key sectors could now be renewed in order to mitigate the hardships that are being caused to the people of the country in the absence of essential service in the period of the lockdown.
Under the list of raised guidelines which would come into effect from April 20, the exemptions from the lockdown have been offered to all the health services, financial services, MNREGA works, public utilities, the supply of goods, e-commerce and cargos erodes. The government has also gone ahead and said that it would be compulsory for al citizens to adorn face masks in public as well as maintain the protocols associated with practicing social distancing.
So far the death toll due to the spread of the novel coronavirus epidemic has risen to 377 and the total number of infections has crossed the 11,000 mark in India and reached a peak of 11,439.
Here is a detailed look at what is now allowed in abidance with the guidelines issued by the MHA.
Health Sector
All kinds of health services and the social sector will now be allowed to remain functional, all public utilities can now function without hindrance.
Chemists, pharmacies, veterinary hospitals can now remain open. Manufacturing units that make drugs medical equipment, construction of media infrastructure are now allowed.
Farming Sector
Farming operations such as procurement of agricultural tools and products, agricultural marketing through notified Mandis and direct and decentralised marketing, manufacturing, distributing and retail of fertilisers, pesticides and sees, activities in marine and island fisheries, animal husbandry including supply chain of milk and poultry products, live stock farming, coffee and rubber plantations will now remain functional.
2. Rural industries in villages and semi urban regions including food processing industries, construction or roads, irrigation projects in rural area, works under MGNREGA, with priority to irrigation and water conservation woks and operation of rural Common Service Centres will now be allowed.
3. Operation of fisheries, agricultural industry and movement of fish products are now allowed
Operations of tea, coffee and rubber plantations will now be allowed but with a maximum of 50% workers.
4. Collection, processing and distribution along with the sale of milk products is now called.
5. Operation of farms practicing animal husbandry is now allowed.
6. Operation of animal shelters.
Financial sector
Significant components of the financial sectors such as the RBI, banks, ATMs, capital and debt markets as notified by the SEBI and the insurance companies will now remain functional despite the lockdown.
SEBI and capital and debt market services will be functional.
IRDAI and insurance companies will remain functional.
Social sector
Homes for children, mentally disabled and senior citizens will be open.
Anganwadis will be operational and disbursement of socials security measures will now be carried out.
MNREGA works will be allowed with strict implementation of social distancing and face mask.
Public utilities
Petrol pumps, LPG, petroleum and gas retail outlets will be open.
The generation, transmission and distribution of power at Central and State levels will now be functional.
Postal services including post offices will be open
Operation and local and municipal levels will be carried out.
Telecommunications and internet will be functional.
Transport of goods
Transportation of goods will be allowed
Operation of railways and airports along with seaports for transport of cargo will be open
Operation of land ports for essential services will be allowed
Movement of all trucks will two drivers and one helper will be allowed
Essential services
All facilities in the supply chain of essential goods will be allowed

 

Shops including ration shops, dealing with food, groceries, fruits and vegetables, milk booths, meat and fish shops, fertilisers and seeds, pesticides will be operational with no restriction on timing.
Print and electronic media
E-commerce operations and courier services will be operational

 

Cold services and storage will be functional
Hotels, home stays, motels and lodges which can accommodate tourists and persons stranded in the lockdown will now be open.
Operations provided by self-employed people like plumbers, electricians will now be operational.
Construction 
The construction of roads, irrigation projects and buildings of all kinds along with industrial projects shall be allowed
Construction of renewable energy products
While the above activities have been made permissible according the MHA's order, there are certain things which are not permitted. This includes things like cross country travel by train/air/road etc, opening of training and educational institutions, industry; and commercial activities, hospitality services such as cinema halls, shopping complexes, theatres etc, all social political and other events and opening of religious places/places of worship for members of the public including religious congregations.
The MHA has said that action will be taken against any individual who violates these guidelines under Section 51 to 60 of the Act and Section 188 of the IPC.