World Records Rise in Domestic Violence Cases with Coronavirus Lockdown 
03/04/2020
The lockdown means that women are forced to constantly live with their abusers day and night. The global rise in domestic violence is certainly a cause of concern.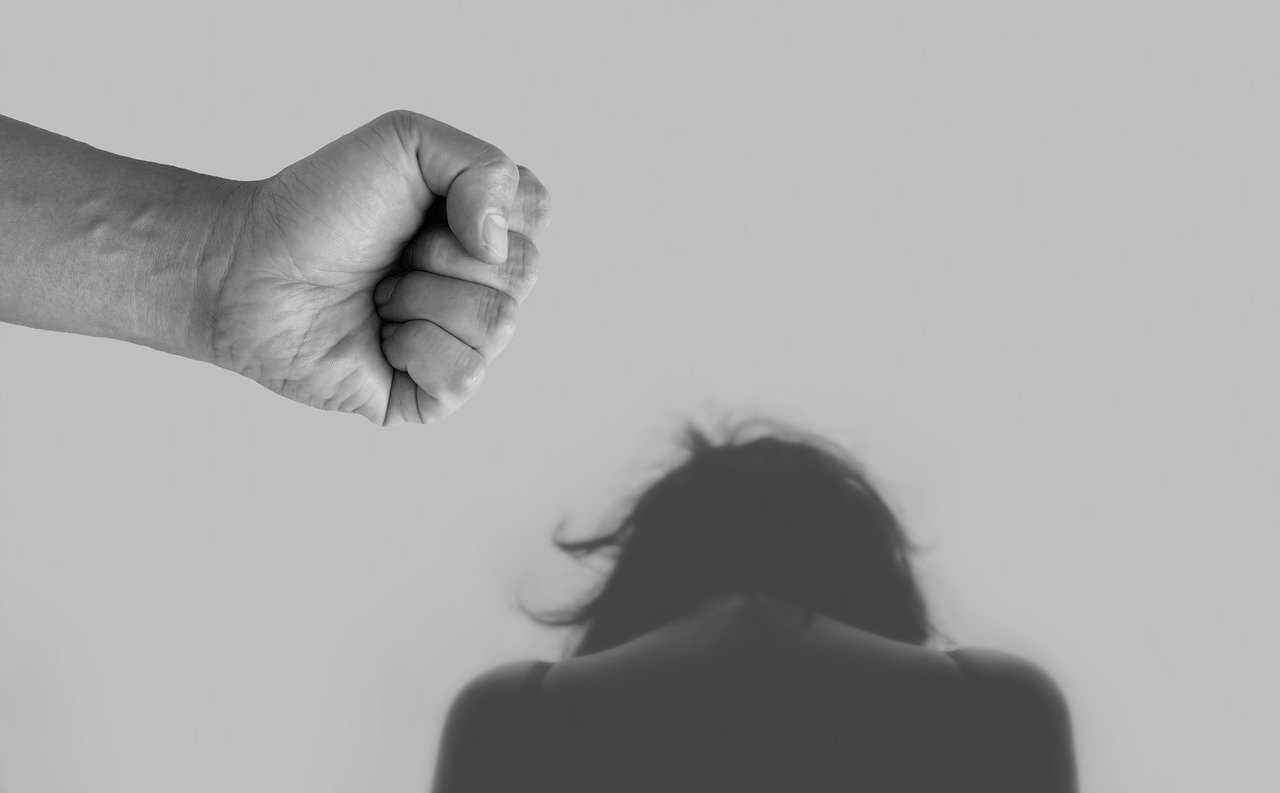 There is enough discussion going on about the economic implications of the 21 day lockdown in the context of the coronavirus pandemic, but it certainly has some very serious social and familial implications too. The National Commission for Women has received a total of 250 complaints since the day a countrywide lockdown was announced to control and contain the spread of the coronavirus. Out of the total number of complaints received in this regards, 69 cases of domestic violence were reported. The numbers have only been increasing rapidly since then.
Ever since the lockdown was imposed, a sum total of 257 complaints pertaining to various offences against women had been received by the body and out of these, 69 complaints are related to domestic violence. These figures are according to the data released by the National Commission for Women.
The Chairperson of the National Commission for Women, Rekha Sharma pointed out to the fact that the number of cases of domestic violence must actually be much higher than what has been reported because many women are scared to complain, as often the abusers are their own family members living within the same premises.
---
To retain our initiative towards free spirited and independent journalism we require your support |Pay Now
---
She also said that from March 24 till April 1, the NCW had received 69 domestic violence complaints and this has only been increasing ever since then.
Rekha Sharma said, "Women are not approaching because the think that if they take her husband away, the in-laws would be torturing her. Because of the lockdown, women are not able to reach out to the police because they are afraid that once their husband comes out of the police station, he will again torture her and she can't even move out. Earlier women could go to their parents but they are now unable to reach. The NCW is in reach with the complainants."
Women rights activists throughout the country have also raised an alarm about the growing cases of domestic violence in the county and said that such instances about aggression against women has been rudely growing ever since the lockdown was first announced. 
What is also is of concern to them is the fact that in the face of the lockdown, women in especially vulnerable conditions had little or no opportunity to move out to safer locations and if the government had given them some prior indications, they could have arranged a safer haven. 
Many women who have been the victims of domestic violence and aggression at home have said that had they known about the crisis, they would have made some alternative arrangements but now they had no options. It would not be wrong to say that these women are more vulnerable than ever amidst what can be called the worst lockdown in decades.
It would not be wrong to say that captivity has always been known to drive people insane and unleash violent instincts and abusive situations surely become worse at such times. 
In these days of the lockdown, all the men are compelled to stay back at home and this gives men more time and opportunity to indulge in violence against the women of the household. 
In the presence of the male abuser 24/7 in the home, the woman finds no scope of contacting the police for support. The situation is not only getting worse for the women in India but governments all over the world are receiving more and more phone calls from women asking for help. There are many women across the world who fear for their own lives and for the lives of their children as they live their lives with oppressive and abusive husbands . 
These women are now compelled to spend all their time at home with their abusers, children are not able to attend school, which many parents consider a safety net. In France, cases of domestic abuse have gone up by 36% including two cases of germicide since the lockdown began. In order to tackle this, the French government has announced that it will pay for victims to stay in hotels and install several counselling booths so that women can access them easily. 
In the UK, the police has encouraged victims to make use of a "silent call": by calling the emergency number 999 and then dialling 55 the police say that they will recognise the call as "a cause for concern."
In Australia too women have been accessing agencies for rescue from instance of domestic violence and the government has been compelled to announce a fund of 142 million dollars to tackle cases of domestic violence. 
Pope Francis too condemned the ongoing domestic violence against women and said that there was a need to support and do work for " the most vulnerable of brothers and sisters" and committed the Catholic Church to fighting against exploitation and violence against women.
It wouldn't be wrong to assume that there is indeed a global rise in domestic violence cases since the coronavirus lockdown. 
As the number of people in the lockdown increases, so will the number of women who are victims of domestic violence. 
These women have now nowhere to go and are forced to spend each day with their perpetrators. With no space to breathe, these women certainly constitute one of the most severely suffering portions of the population.
Now that you are here...
From bottled water to oxygen cans, not even the basics are free in a market-driven world. Why then, do we take free and independent journalism for granted? We find ourselves at a time when more people like you, are reading and coming out in support of The New Leam's independent, in-depth and throughly issue based journalism than ever before. From grassroot stories and field-reports, to in-depth analysis of the pertinent political issues of our times, to news on gender, culture and educational issues- The New Leam has been dedicated to bringing out stories that speak out the soul of India and take you beyond the propaganda-filled corridors of mainstream journalism in India. We have made an important choice of keeping our journalism free of vested political interests, commercial funding and influence of partisan stakeholders, so that we can bring forward news and stories based on facts and provide a platform where readers can find information with integrity and a journalism premised on honesty.
Your support to The New Leam is your contribution towards giving a voice to the voiceless, going to the depths of issues that others shy away from and rigorously illuminating the flame of criticality and courage in dark times. We hope that you will come forward to support The New Leam today so that we can keep delivering quality-independent journalism to you and inform public opinion in the right direction. No matter how big or small your contribution may be, it is tremendously important. It takes only a moment, Support The New Leam now!