Teaser of Nawazuddin Siddiqui Starrer Ghoomketu Impresses Audiences and is Sure to Become a Big Hit
20/05/2020
The much awaited teaser of Nawazuddin Siddiqui starrer Ghoomketu is out. The story revolves around an aspiring writer played by Siddiqui whose scripts have been stolen and a lazy cop who is looking for none other than the writer himself.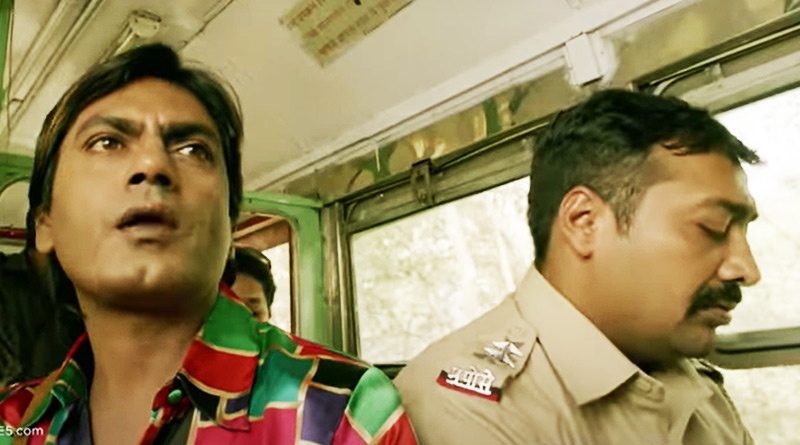 The much awaited Nawazuddin Siddiqui and Anurag Kashyap starrer Ghoomketu teaser has finally been released. The teaser also features Amitabh Bachchan, Ranveer Singh and Sonakshi Sinha in cameo roles.
By the trailer, one can tell that this Nawazuddin Siddiqui and Anurag Kashyap starrer is going to be a complete laughter-ride. 
Actor Nawazuddin Siddiqui's film is finally all set for a mega digital release and the teaser of the film cannot be resisted by his fans. The film's teaser opens up with Nawazuddin Siddiqui introducing himself as a scriptwriter who is determined to make himself famous in the city of dreams, Mumbai. The teaser shows us a scene where he strikes a conversation with a local bhelpuriwala, the scene depicts the spirit of Mumbai in a very engaging manner.
---
To retain our initiative towards free spirited and independent journalism we require your support |Pay Now
---
The teaser of this very engaging comedy-drama was out on Friday and has been trending since then. In fact, there is no reason why the audiences shouldn't. The film has all the elements of a hit- it has perfect coming timing and witty dialogues, exemplary performance by Nawazuddin Siddiqui and other actors and bonus parts played by stalwarts like Amitabh Bachchan and a capturing and enticing story. 
According to the teaser, in this cinematic series Nawazuddin Siddiqui is seen as an aspiring writer named Ghoomketu who moves to Mumbai with an aspiration to make it big in the film industry. Anurag Kashyap plays a lazy and callous cop, who has been assigned the case of finding a missing person none other than Ghoomketu himself.
The teaser becomes extremely engaging when Ghoomketu visits the police station to file a complaint about his scripts that have been stolen in front of Anurag Kashyap. This shocks Anurag the cop, who is left wondering how the missing man could himself make an appearance before him. Now it seems that Anurag will put a brake on Ghoomketu's escapades. 
Ghoomketu looks like an extremely interesting and engaging film and is certain to keep the audiences glued till the very end. 
With its phenomenal storyline and stalwart actors, it is certain that it will leave an impact on all those who watch the film.
Ghoomketu has been directed by Pushpendra Nath Mishra and has been produced by Phantom Films and Sony Pictures Networks. 
The other actors who star in the film are Raghubir Yadav, Swanand Kirkire, Ragini Khanna in pivotal roles. 
Cameos include those by Huma Qureshi, Chitranganda Singh and Nikkhil Advani. The film is scheduled to stream on ZEE5 starting from May 22.
Now that you are here...
From bottled water to oxygen cans, not even the basics are free in a market-driven world. Why then, do we take free and independent journalism for granted? We find ourselves at a time when more people like you, are reading and coming out in support of The New Leam's independent, in-depth and throughly issue based journalism than ever before. From grassroot stories and field-reports, to in-depth analysis of the pertinent political issues of our times, to news on gender, culture and educational issues- The New Leam has been dedicated to bringing out stories that speak out the soul of India and take you beyond the propaganda-filled corridors of mainstream journalism in India. We have made an important choice of keeping our journalism free of vested political interests, commercial funding and influence of partisan stakeholders, so that we can bring forward news and stories based on facts and provide a platform where readers can find information with integrity and a journalism premised on honesty.
Your support to The New Leam is your contribution towards giving a voice to the voiceless, going to the depths of issues that others shy away from and rigorously illuminating the flame of criticality and courage in dark times. We hope that you will come forward to support The New Leam today so that we can keep delivering quality-independent journalism to you and inform public opinion in the right direction. No matter how big or small your contribution may be, it is tremendously important. It takes only a moment, Support The New Leam now!