UP Government Pushes for 'Hire and Fire' Labour Reforms in a Heartless Move Amid Lockdown
11/05/2020
UP CM Yogi Adityanath's move to suspend critical labour laws will bring about unprecedented hardships for the labouring class and push them further to the perils of marginalisation and indignity.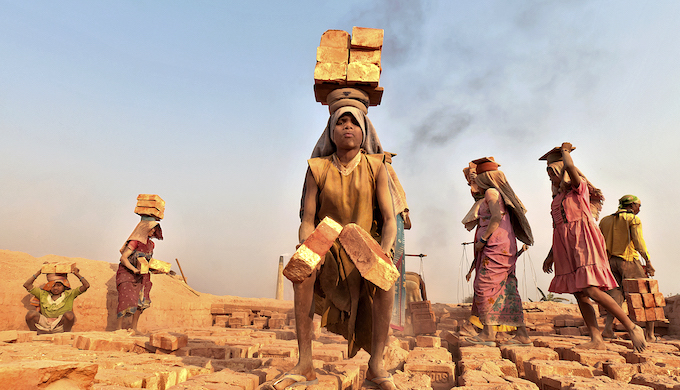 In a controversial move, the Uttar Pradesh government has passed an ordinance that suspends all labour laws in the state for a period of three years. The list of suspended labour laws includes those that guarantee minimum wages, equal remuneration for equal work for men and women, fair practices of firing and hiring people and the safety of workers and sanitation facilities.
The BJP led government in Uttar Pradesh argues that this is an urgent move to revive and renew the already suffering economy due to the lockdown.
The government has been citing the need for the suspension of important labour laws as the most important mechanism to deal with the devastating economic fallout of the coronavirus pandemic. Apart the suspension of several key labour laws, what remains is Section 5 of the Payment of Wages Act,1936, The Workmen's Compensation Act,1923, The Bonded Labour System (Abolition)Act, 1976 and The Building and Other Construction Workers Act, 1996.
---
To retain our initiative towards free spirited and independent journalism we require your support |Pay Now
---
Just one day after the decision to suspend key labour laws was passed by the government, 16 migrant workers walking home from Maharashtra to Madhya Pradesh were run over by a train when they were sleeping on the railway track.
Everyday since the lockdown had been announced, images of thousands of exhausted migrant workers are attempting to walk home from the urban centres in the absence of livelihoods and their meagre savings chested. The absence of support systems run by the government and the absence of transportation facilities have brought these migrant workers to an immense survival anxiety.
It has to be noted that the poor implantation of labour laws was in the first place a response for the terrible suffering of workers during the lockdown. But now with the suspension of the labour laws, there are possibilities that these workers will be rendered more vulnerable.
Migrant Workers Suffered Due to Poor Implementation of Labour Laws
The migrant workers suffered because there is a poor implementation of labour laws in the country and the section of the population is already quite vulnerable .
Look at the stark reality that most Indian states didn't even have any exact count of their migrant workers, how do we expect policy benefits to reach out to a section of the population which is not even enumerated in the state's data? It is interesting to note that despite the existence of an Act called the Inter-state Migrant Workmen Act that requires the registration of migrant workers when they go from their native state to another state for work prospects but we still didn't have the adequate labour records.
Had we ensured that Act was implemented, we would have been in a better place to take relief to every possible corner and address the plight of the migrant class amid the absence of livelihood opportunities much better. Today, the government is planning to relax its labour laws in order to allow business to thrive. The most important question in this regard is whether any society can survive only by taking into account business interests and together negating the rights of its workers?
This is evidently going to bring about a huge crisis even in terms of capital management because no industrial relationships can thrive in  society where labourers are not taken care of.
Why is the Suspension of Critical Acts a Cause of Concern?
Many important acts have been suspended and the most important one is the Industrial Disputes Act that dictates how employees are hired and how their service is terminated. The suspension of this critical act would mean that there would be complete lawlessness and employers would have to fetch no reasons to hire and fie workers at their own will.
The second Act that is being suspended is the Minimum Wages Act.
It is ironic that the Bonded Labour Act has been kept intact but the Minimum Wages Act has been done away with.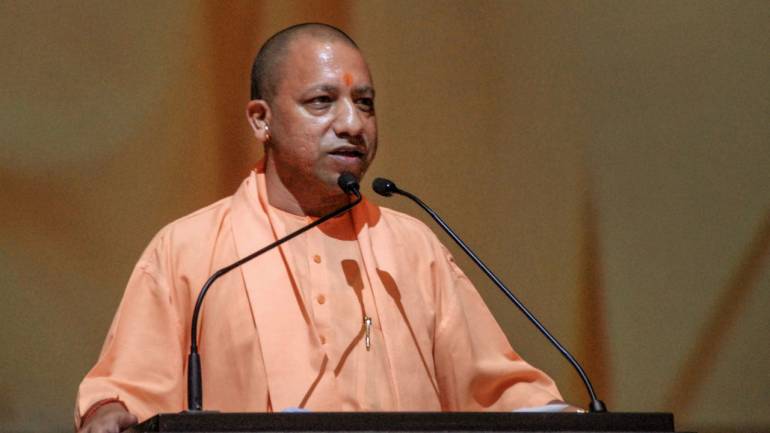 This now implies that an employer who gives Rs 100 to a worker for eight hours of work  according to the Minimum Wages Act, but after the suspension of the act he may choose to give only Rs 40. The suspension of the Minimum Wages Act will now disempower the worker and he no longer will be able to approach the court for his rights or be able to demand his minimum wage. This will keep labours working as bonded slaves. The lockdown has meant that labourers will work for any amount in their desperate state once it is lifted. On the one hand, they are keeping the Bonded Labour Act to show that they are not facing labourers into a situation of bondage but on the other hand, it is exempting employees  from paying even the minimum wages. The impact will be no better than bonded labour itself. The most important Supreme Court Judgement was the Bandhua Mukti Morcha judgement of 1984 that said that any payment below the national wages will amount to a situation of bondage.
Given the suspension of these important labour laws, the workers are now robbed of the option of claiming their right to access minus wages.
Another important law that has been suspended is the Factories Act which makes it important for employers to take care of provisions for safety of workers. It says that any establishment ought to have canteens, drinking water, electricity etc for the workers. With this law suspended, the comfort and safety of workers will be completely undermined after the lockdown is lifted.
We already have a poor performance as far as workers rights are concerned and labour laws are hardly implemented in our country, but this ordinance gives no statutory backing for basic rights. Another important act that is suspended is Equal Remuneration Act which guarantees equal payment for equal work to men and women. Without the Act, women would be paid less than men.
The Main Hardships for the Working Class
The greatest hardship that Indian workers will now face will be a looming job insecurity as employers will be able to hire and fire employees at any given point in time. Secondly, by exempting minimum wages, the government will force workers into a bondage and because there no longer will be any statutory requirement for maintaining the safety of workers, they will be exploited in all likelihood . Fourth, women will be paid much less than men due to the suspension of the need to pay equally to men and women for equal work.Every day we encounter thousands of workers who operate under bondage and don't even receive their basic wages. Their poverty and illiteracy compel them to work despite knowing that they are being exploited. But how is it possible to sustain business in a milieu where the rights of workers are denied? The concern of big employers is only cheap labour and high profit but can a sustained anti-labour class milieu where workers are exploited everyday be justified? Businesses and corporate interests may grow and amplify but only at the cost of the lives and dignity of workers.
Now that you are here...
From bottled water to oxygen cans, not even the basics are free in a market-driven world. Why then, do we take free and independent journalism for granted? We find ourselves at a time when more people like you, are reading and coming out in support of The New Leam's independent, in-depth and throughly issue based journalism than ever before. From grassroot stories and field-reports, to in-depth analysis of the pertinent political issues of our times, to news on gender, culture and educational issues- The New Leam has been dedicated to bringing out stories that speak out the soul of India and take you beyond the propaganda-filled corridors of mainstream journalism in India. We have made an important choice of keeping our journalism free of vested political interests, commercial funding and influence of partisan stakeholders, so that we can bring forward news and stories based on facts and provide a platform where readers can find information with integrity and a journalism premised on honesty.
Your support to The New Leam is your contribution towards giving a voice to the voiceless, going to the depths of issues that others shy away from and rigorously illuminating the flame of criticality and courage in dark times. We hope that you will come forward to support The New Leam today so that we can keep delivering quality-independent journalism to you and inform public opinion in the right direction. No matter how big or small your contribution may be, it is tremendously important. It takes only a moment, Support The New Leam now!